Senators Warren And Markey Call For Shutdown Of Weymouth Compressor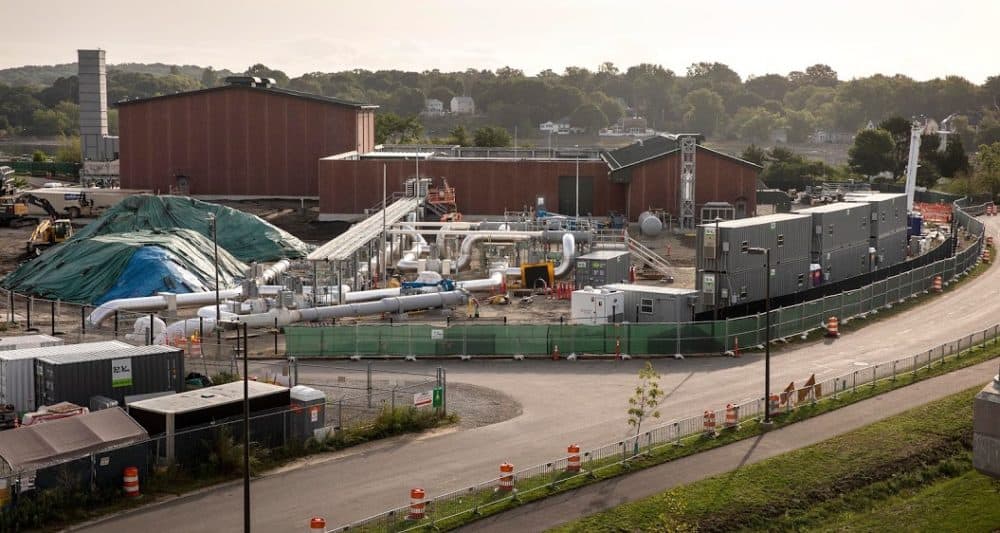 This article is more than 1 year old.
Both of the state's U.S. senators called Monday for Enbridge to halt operations at its Weymouth compressor station, warning that the facility should not become operational mere weeks after an equipment failure prompted a release of natural gas. In an email, the energy giant said it was moving forward with plans to make sure the plant is "fit for service."
Sens. Elizabeth Warren and Ed Markey urged Al Monaco, Enbridge's president and CEO, to pause all activities at the site near the Fore River while investigating the circumstances surrounding the Sept. 11 emergency shutdown.
The company said that a gasket failure pushed workers to trigger an emergency shutdown system with a volume of 265,000 cubic feet of natural gas, though it has not confirmed exactly how much it released.
"Concerns have been raised that this amount of gas, vented at ground level, could have possibly been ignited by a spark from a passing vehicle and caused a fire or an explosion," Warren and Markey wrote in a letter. "This incident clearly demonstrates that we must do more to understand the dangers that the Weymouth compressor station poses to public health and safety."
After the incident, Enbridge asked regulators for permission to start service at the compressor on Oct. 1, a step that Warren and Markey said is premature given the venting and an ongoing court-ordered reassessment of the facility's turbine.
Rep. Stephen Lynch called last week for federal authorities to intervene and shut down the compressor station. The Baker administration has said Enbridge followed necessary safety and notification procedures.
Asked for response to the calls from lawmakers, Enbridge spokesperson Max Bergeron on Monday reiterated the company's request to place the station in service by Oct. 1 and said the Sept. 11 incident occurred during testing.
"On September 11, 2020 we experienced an issue with a piece of equipment at the Weymouth Compressor Station and followed the proper safety procedures to remove natural gas from the station in order to address the issue," Bergeron wrote in an email. "We are continuing testing and calibrating activities to ensure the facility is fit for service before becoming operational and proceeding with health and safety as our priority."