Emergency Shutdown At Weymouth Compressor Station After Unplanned Gas Release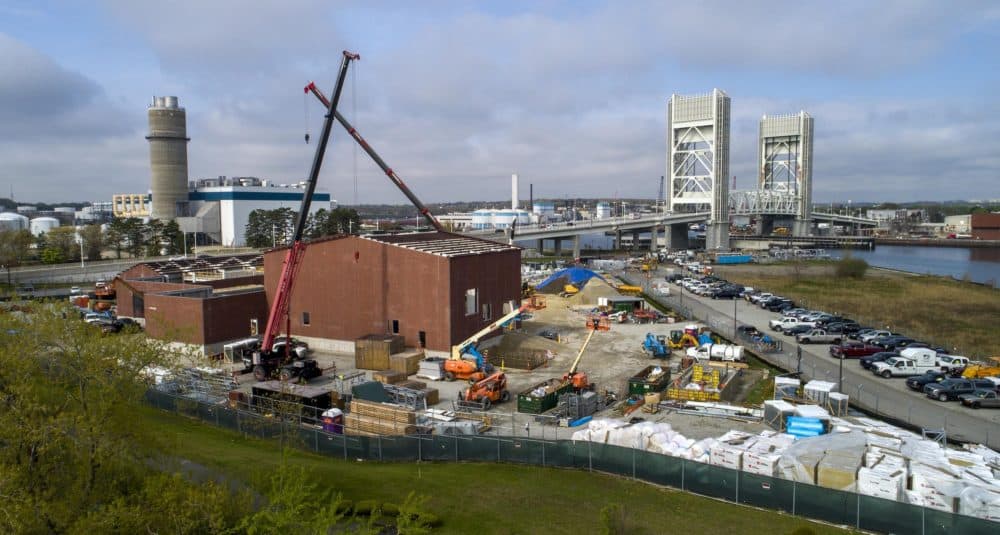 This article is more than 2 years old.
A gasket failure at an unfinished natural gas compressor station in Weymouth led to an unplanned gas release Friday morning, causing workers to trigger an emergency shutdown.
Enbridge, the company overseeing the project, reported the gas venting in a letter to the Massachusetts Department of Environmental Protection (MassDEP).
"In order to maintain a safe worksite, personnel on site rapidly initiated the isolation and controlled venting of natural gas from the compressor station," wrote Enbridge spokesperson Max Bergeron in an email. "We are working to address the issue and are proceeding with safety as our priority."
Enbridge is required to notify MassDEP within two hours of any unplanned gas releases at the station that exceed 10,000 standard cubic feet of natural gas. Neither Enbridge nor MassDEP has yet confirmed the exact amount of gas released Friday.
Opponents of the compressor expressed concern that the gas was vented at ground level, where it could potentially be ignited by a spark or static electricity.
"If you're releasing it at ground level, that's really no different than having a gas leak in your furnace," said Alice Arena, president of the Fore River Residents Against the Compressor Station. "It's much more dangerous for it to be a ground level release."
Arena also expressed concern that Enbridge did not notify residents of the leak directly.
"Citizens are having to rely on third- and fourth-hand information," Arena said. "The company reports to the DEP, the DEP then has to notify the town, and then the town has to notify the residents. So by the time it hits the residents, [the news] is three to four hours old."
The 7,700-horsepower compressor station is a key part of Enbridge's Atlantic Bridge Project. Once completed, the compressor will connect two existing pipelines and allow natural gas to be delivered to parts of northern New England and to Maritime Canada for export.
The project, which is located in an industrial-residential area with a long history of pollution and contamination, has been the subject of fierce local opposition for years. Opponents argue it poses big public health and safety risks — compressor stations regularly "vent" natural gas and other chemicals, and have been known to explode or catch fire — and that building it will prolong our collective reliance on fossil fuels.
Despite widespread opposition to the project and a series of protracted and ongoing legal battles, Enbridge began construction in December 2019. The company predicts that the station will be operational in the next few months.