5 Things To Do This Weekend, Including A Jazz Club Fundraiser And An Oktoberfest Event
This article is more than 1 year old.
Fall is officially here, y'all! Autumn in New England is unbeatable. The leaves change colors and fall to the ground. The cool air feels nice after a hot summer. The pumpkin spice lattes hit a little differently and the seasonal produce is rich. With this new season, I'd like to give everyone a challenge. This year has been one for the books. It's been hard. It's the third season we'll spend socially-distancing, mostly at home and more in our own heads. So take some time this weekend to set your intentions for the new season. If you can, pick up a new hobby. Learn a new autumnal recipe. Take up knitting. And check out these events too!
Saturday, Sept. 26
We know the pandemic hit small businesses hard and our old favorites haven't been exempt. And while some folks have been able to bounce back, Wally's Cafe is still struggling to keep the doors open. This event is an outdoor live jazz fundraiser to support one of Boston's oldest Black-owned businesses. You can donate to the cause whether you attend or not, but in order to get in you have to get a ticket. The capacity is limited to abide by state safety mandates.




The sign outside of Wally's Cafe on Mass. Ave., discreetly curved into the shape of a saxophone. (Amy Gorel/WBUR)

Saturday, Sept. 26

No huge festivals this year because of the health crisis, but that isn't stopping the fall fun. Dorchester Brewing Company is bringing the beer, booze and bratwurst this weekend until the top of October to celebrate the German-themed tradition. Grab a pretzel and come in your best Lederhosen (along with your mask, of course).





It's Oktoberfest time, and the craft beer industry in New England has plenty to raise a glass to: craft beer is growing faster here than anywhere in the country. (Pixabay)

Through Nov. 1

We're all missing our friends, our comrades, our crew. Beacon Gallery wants to celebrate those relationships with a show about our nearest and dearest. The exhibit is a collaboration project between a slew of artists and focuses on friendship and love, which we are all craving right now. This colorful show features art in different mediums, from paintings to textile to interactive design. It's bound to make you call up a friend. Schedule your appointment to see the show now!

Anytime

As we age, wear and tear on the body becomes more evident. We can't do the same physical activity we used to do, but still getting your exercise in is important. To help you become more considerate of your body, Coolidge Yoga is offering yoga for aging bodies. The goal is to decrease joint stiffness, improve flexibility and reduce inflammation. Best part is the classes stream live so leaving the house isn't necessary. For more focused classes, the center is offering chair yoga, which is great for those with limited mobility and strength, and yoga targeting bone health.

Saturday, Sept. 26

Join this conversation between Suffolk County District Attorney Rachael Rollins and actor Jason Isaacs. The two will discuss what urgent love looks like right now, what it means to cultivate connection and how to spread love in a time like this. You may recognize Isaacs from the "Harry Potter" films where he plays Lucius Malfoy, but his role during this event will be a little different. The conversation between these two is sure to be one to watch.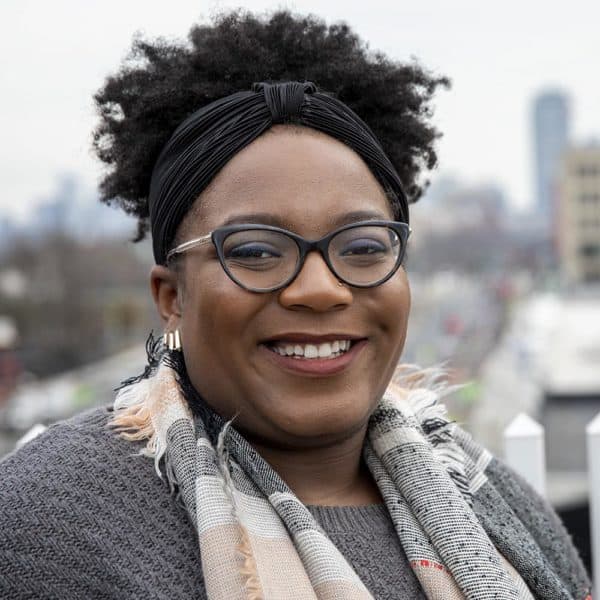 Christian Burno Arts Fellow
Christian Burno is the arts reporting fellow for The ARTery, WBUR's arts and culture team.