Boston Protesters Express Rage And Exhaustion Over Lack Of Charges In Breonna Taylor's Death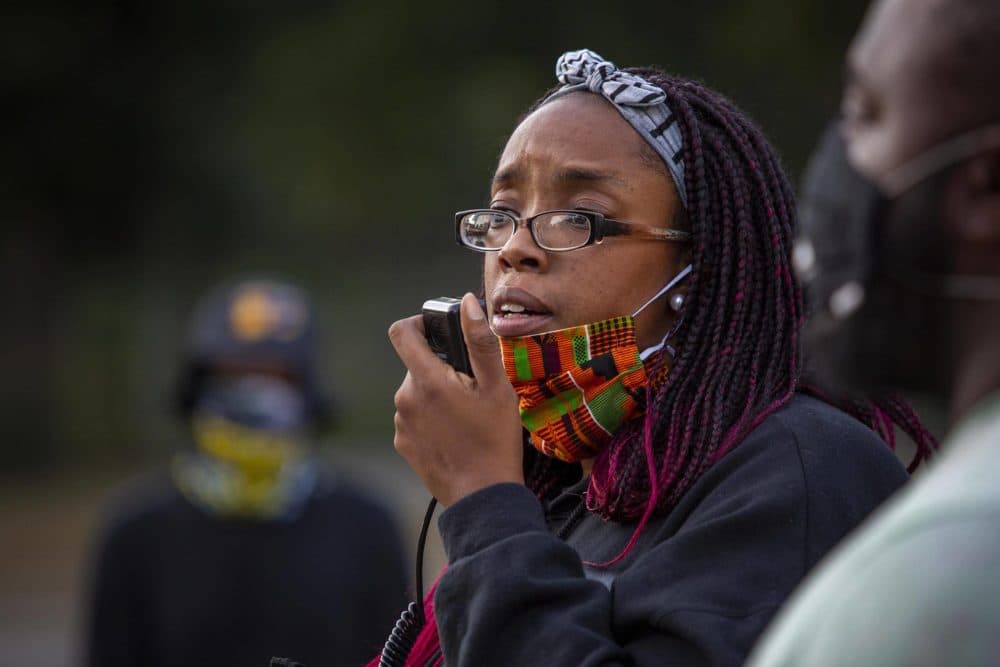 This article is more than 2 years old.
A slap in the face. That's how some attendees at a protest in Boston on Wednesday evening described a Kentucky grand jury's decision not to charge Louisville police officers with the death of 26-year-old Breonna Taylor.
Instead, the grand jury charged one of the three officers, Brett Hankison, with three counts of wanton endangerment for shooting into neighboring apartments.
Those who attended the rally, which drew about 80 people to a patch of grass at the eastern edge of Franklin Park, were motivated by a range of feelings — from rage and grief to exhaustion and frustration.
"I'm sick and tired of what's going on in the country," said Rianna Carroway, of Randolph. "I feel like this decision today is a slap in the face, not only to Breonna Taylor and her family, but to every Black woman in America."

Similarly, Ashawn Dabney-Small, of Dorchester, said he felt "very emotional."
"What we want to seek is just equality and peace," said Dabney-Small, who is planning to run for Boston City Council's District 3 seat next year. "Cops shouldn't be above the law."
Breonna Taylor, who worked as an emergency medical technician, was killed in her home in the middle of the night on March 13 when Louisville police burst into Taylor's apartment, executing a search warrant in connection with a narcotics investigation.
According to The Louisville Courier Journal, Taylor's boyfriend, Kenneth Walker, said he was not aware that the intruders were officers and fired a warning shot. That shot hit one of the officers, Jonathan Mattingly, in the leg. The officers fired back, hitting Taylor five times. Minutes later, as she lay on the hallway floor, she died.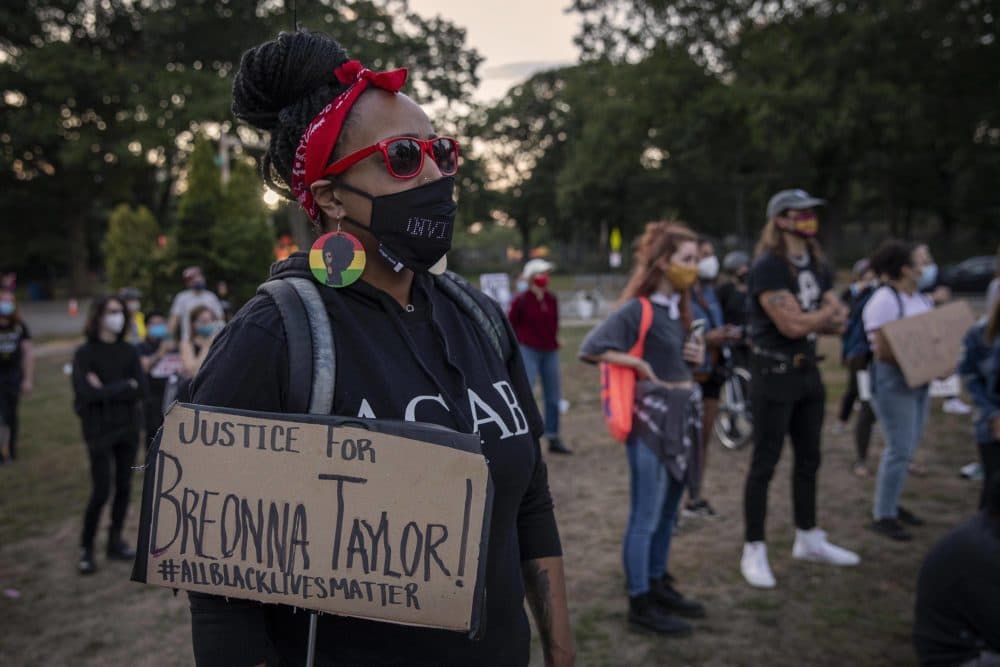 Speaking to reporters, prominent activist Monica Cannon-Grant, who organized the gathering as a response to the news about Taylor's case, said that "for a lot of the Black community, though, we're not surprised. We're just disappointed."
"I just need people to understand the importance of Black women, and Black femmes, and Black trans women," said Cannon-Grant, who heads up the group Violence in Boston. "Black women are dying at the hands of police. Black women are dying in health care, Black women are dying in education. They're dying across the board. And we're basically saying, 'Stop killing us.' "
Cannon-Grant called on those listening to fight these injustices by getting involved in their communities, working with activists and pressuring policymakers. And she urged them not to wait until another tragedy grabs headlines.
"Stop waiting for Black women to become hashtags before you protect them."