Starting Friday, Indoor Visits Are Allowed At Nursing Homes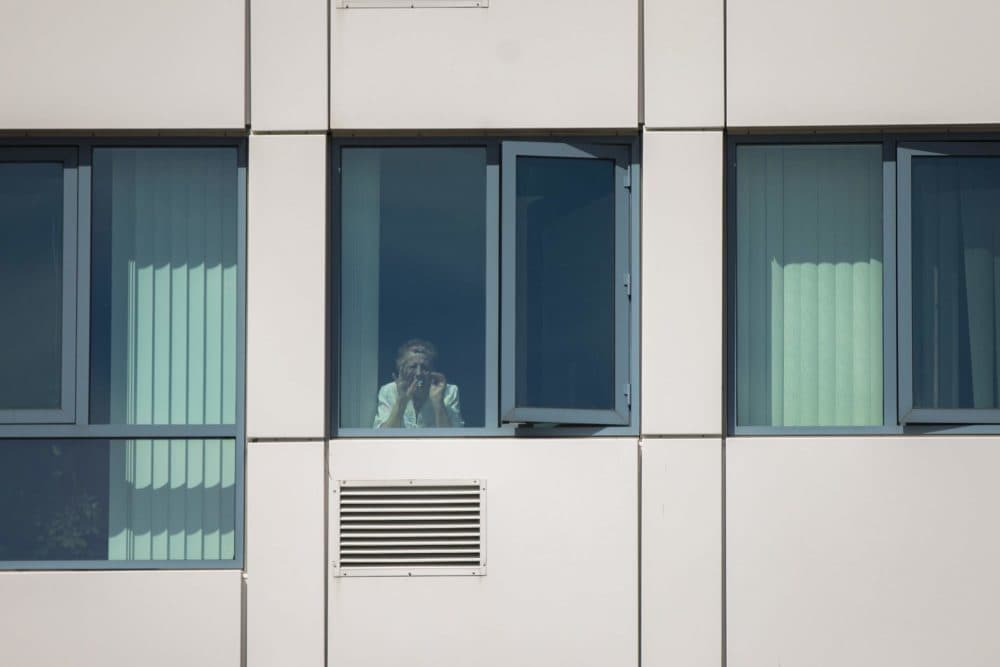 This article is more than 2 years old.
Nursing homes and rest homes in Massachusetts can resume in-person visits on Friday, as long as infection control and safety measures announced by the Baker administration Thursday are in place. Assisted living residences will also be allowed to expand their indoor visitation options.
The Department of Public Health and the Executive Office of Elder Affairs said their new guidelines balance "the important role visitation plays in supporting resident emotional health and quality of life, while ensuring necessary infection control measures are in place."
All visitors must be screened for COVID-19 symptoms ahead of time, the visits must take place "within a designated visitation space that is close to the entrance of the facility and allows for social distancing," residents, staff and guests must wear a mask at all times during the visit, and the guest is to stay six feet away from the resident for the majority of the visit.
The administration said that "there may be physical contact between the resident and visitor so long as precautionary measures are followed such as hand sanitation before and after contact" as long as both people consent.
Visits can only take place as long as the facility is not experiencing a staffing shortage and if the unit, floor, or care area where the resident lives has not had any COVID-19 cases in residents or staff in the last 14 days.
Assisted living residences previously resumed indoor, in-unit visits and as of Friday can resume indoor visitation in a designated shared space.
"I've seen my dad maybe three times in the course of the past five months," Baker said last week. The governor has spoken about his father, who is in his 90s and lives in a long-term care setting, and the emotions of not being able to visit him at the height of the COVID-19 pandemic, multiple times in recent months. "I have a very personal appreciation for the difficulty associated with keeping seniors safe and the challenges associated with that. I do think outdoor visitation has been a big win, based on the feedback that we've gotten, and we've been talking to folks in the industry and folks in the public health world about how to create further opportunities for engagement, recognizing you can't stay outdoors given the changing nature of the weather," Baker said last week.
Since June, residents of nursing homes, rest homes and assisted living facilities have been able to receive guests during pre-scheduled outdoor visits conducted under specific guidelines.