Second 'Unplanned' Gas Release At Weymouth Compressor This Month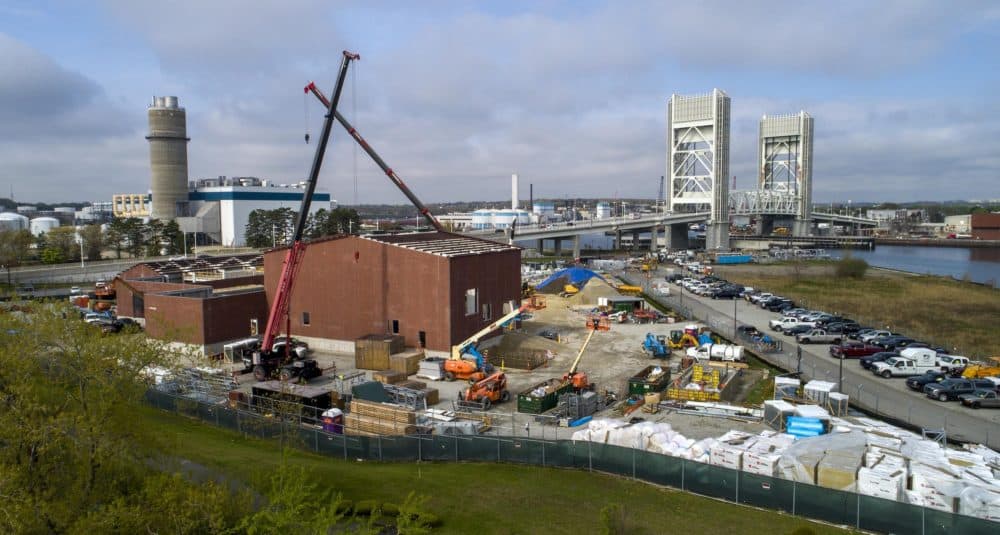 This article is more than 1 year old.
For the second time this month, something triggered the Weymouth Natural Gas Compressor Station's emergency shutdown system and caused an "unplanned release" of at least 10,000 standard cubic feet (scf) of natural gas into the nearby area.
The venting happened around 10:30 a.m. Wednesday and occurred in a "controlled manner," according to the company that operates the compressor, Enbridge.
"We are gathering additional information to determine what caused the Emergency Shutdown system to activate, though we have found no issues which would indicate there was a safety concern," Enbridge spokesman Max Bergeron said in an email.
In a letter to the Massachusetts Department of Environmental Protection (MassDEP), the company said it would "follow up with more information in 3 business days, including an estimate of the actual volume of gas released." It is legally required to notify MassDEP and the towns around the compressor about any unplanned gas releases that exceed 10,000 scf.
But while Enbridge says it's "proceeding with safety as our priority," opponents of the project are furious about the lack of details and terrified about what a second shutdown before the facility even goes into operation portends for the future.
Less than three weeks ago, a gasket failure at the facility caused a shutdown that forced operators to vent the entire contents of the station — about 265,000 scf of gas, which includes about 35 pounds of volatile organic compounds. It remains unclear how much of that gas was vented through a tall stack and how much was released at ground level, a distinction opponents of the project say is important because gas at ground level is more likely to ignite and explode.
"We still don't know how much they released at ground level from the first accident, and now we have a second accident?" said Alice Arena of the Fore River Residents Against The Compressor (FRRACS).
Enbridge did not respond to a question asking whether this second shutdown and subsequent release will affect the company's plan to put the compressor into service on Thursday.
Meanwhile, some of the state's congressional delegation said they want the relevant federal regulating agencies to delay the project's start date. On Wednesday, Sens. Ed Markey and Elizabeth Warren asked the Pipeline and Hazardous Materials Administration (PHMSA) to "halt activities at the Weymouth compressor station and investigate the station's safety." And in a tweet Wednesday night, Markey confirmed that the agency would send someone to Weymouth "to determine why these disasters keep happening."
Rep. Stephen Lynch, whose district includes Weymouth, also called on PHMSA to investigate.
"These accidents endangered the lives of local residents and are indicative of a much larger threat that the Weymouth Compressor Station poses to Weymouth, Quincy, Abington and Braintree residents, as well as surrounding communities, by operating in such a densely residential area," he wrote in a statement.
Lynch said he is "demanding the Federal Energy Regulatory Commission (FERC) revoke the certificate of approval for the site and suspend operations due to the repetitive occurrence of these extremely dangerous events."
Lynch has repeatedly called on FERC to revoke the facility's operating license.
The Weymouth Compressor, a 7,700-horsepower facility by the Fore River, is a crucial part of Enbridge's Atlantic Bridge Project. Once operational, the compressor will allow fracked natural gas from Pennsylvania to be piped to northern New England and Canada.
This article was originally published on September 30, 2020.