Virtual Extravaganza Nightstream Combines The Efforts Of 5 Film Festivals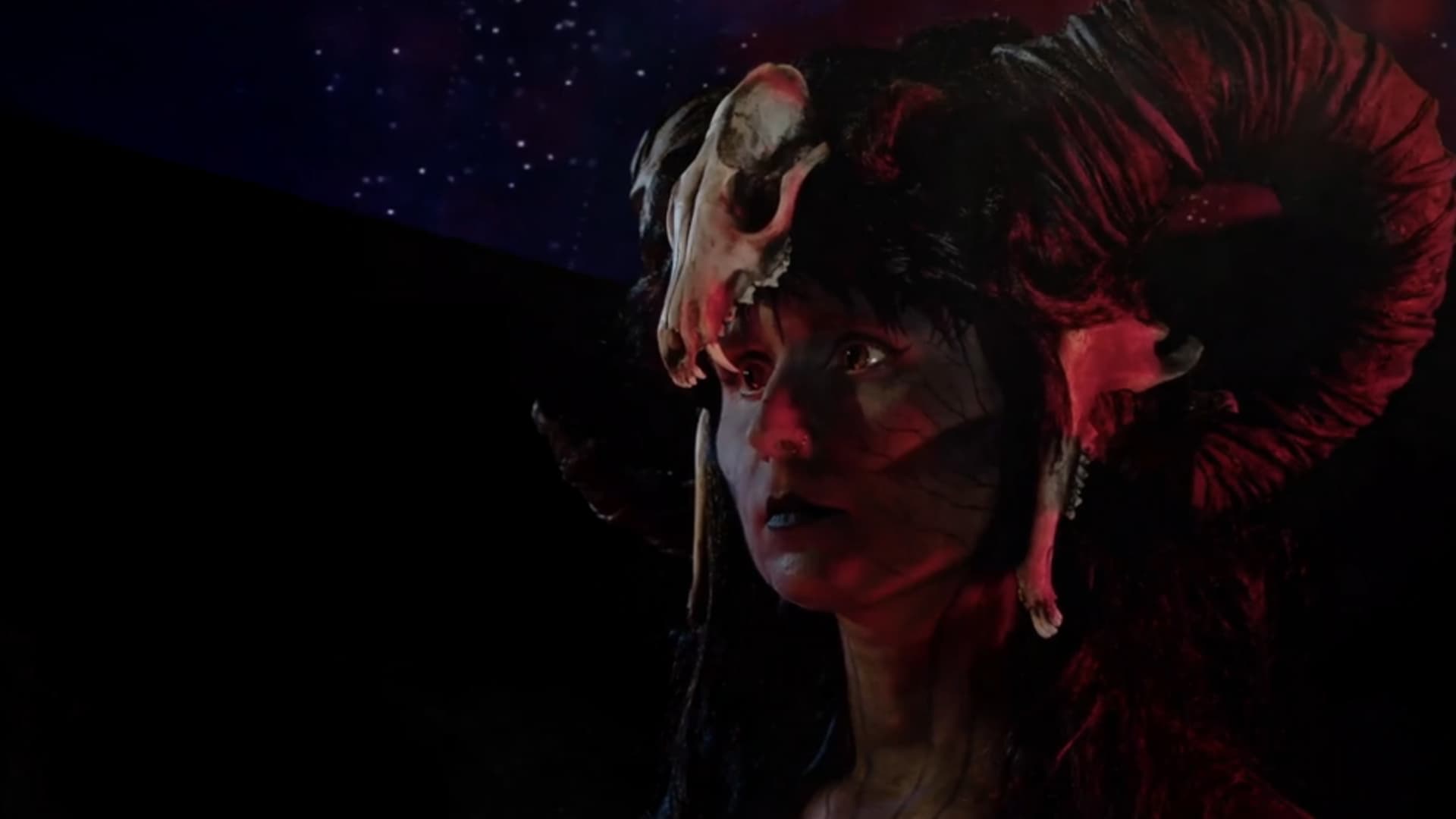 This article is more than 1 year old.
The 22nd annual Boston Underground Film Festival (BUFF) was less than two weeks away when COVID-19 closed down movie theaters back in March. "Ten days," sighs BUFF director of programming Nicole McControversy on a video call, wincing at the memory of phoning the printers to cancel shipments of festival programs and promotional materials. "I had to tell them to recycle it all." Artistic director Kevin Monahan suddenly found himself stuck with six cases of custom brewed BUFF beer from Hopster's piled up in his apartment, "I never thought this would be a problem I would have. I have too much beer in the house."
Kidding about excess alcohol aside, COVID-19 has dealt crushing blows to regional film festivals all over the world, especially smaller organizations like Boston Underground. For more than two decades the fest has been, in McControversy's words, "scraping dollars together" to screen the wildest, weirdest and most outré offerings for area audiences in a self-described "annual sensory bacchanalia from beyond the mainstream." Better late than never, this year's celebration is finally happening with a little help from their friends.
Nightstream is a four-day virtual extravaganza of genre films, panel discussions, podcast recordings and all sorts of other online happenings put together by BUFF, the Brooklyn Horror Festival, the North Bend Film Fest, the Overlook Film Festival and Popcorn Frights. "Justin Timms of Brooklyn Horror really spearheaded this," Monahan explains. "He networked everyone and said 'hey, let's Voltron all our festivals together.'" The five fests rallied their resources to book a program of 41 feature films, almost 200 shorts and more than 20 live events available to home viewers from this Thursday, Oct. 8 through Sunday, Oct. 11.
The schedule is overwhelming, with individual tickets available for screenings and events as well as bulk badges for those who wish to binge. "We did a full court press as far as using all our connections and every resource we had available to us to make this a really full-bodied festival experience," says Monahan, a little sheepishly, as we try to figure out where to begin discussing all these offerings.
For starters, BUFF22's originally scheduled opening and closing night films have been ported over to Nightstream. "Dinner in America" is a snarling sendup of '80s suburbia about a pyromaniac punk rocker and his teenage secret admirer. In an inspired bit of pop-cultural vandalism, there's a killer cameo by "Back to the Future" mom Lea Thompson as a slatternly cougar seducing her daughter's boyfriend. Likewise, Zoé Wittock's "Jumbo" features "Portrait of a Lady on Fire" star Noémie Merlant in another impossible romance, only this time she's erotically obsessed with a new tilt-a-whirl at the amusement park where she works. (Hey, what did you expect? This is BUFF we're talking about.)
Writer-director Lawrence Michael Levine's "Black Bear" begins as a deliciously insinuating "Who's Afraid of Virginia Woolf?" update, with Aubrey Plaza as a female filmmaker disrupting the less than tranquil marriage of a couple played by Christopher Abbott and Sarah Gadon during a weekend at their remote cabin, until about an hour in when the movie explodes all your expectations. Both Monahan and McControversy are very high on "Honeydew," about another distressed couple in the woods after a camping trip goes awry for stars Sawyer Spielberg (yes, you-know-who's son) and Malin Barr in director Devereux Milburn's extremely icky, unsettling debut.
"My passion project," is how McControversy describes the 30th-anniversary restoration of "Def by Temptation," the splattery, late-night cable staple about a man-eating succubus, directed by the delightfully monikered James Bond III and notably, I believe, the first film to feature Samuel L. Jackson shouting quotes from the Bible while wearing a black suit. The programmer's other pick from Nightstream's retro section is "Deadline," a nutzoid Canadian exploitation picture from 1980 about a blocked horror writer overwhelmed by his sadistic imaginings, so the overwrought melodrama is constantly interrupted by disgusting hallucinations of cannibal nuns and such. "It's incredibly special," she laughs. "The kind of wacky s--- I love to show Boston audiences."
Nightstream is offering 20 blocks of short films curated by the five festivals, and while the sheer numbers might seem daunting, Monahan urges audiences to take a chance on any of them. "I feel like shorts get neglected at festivals, and at BUFF we really have a commitment to short film." Out of hometown loyalty, my first stop was "The Dunwich Horrors: New England Shorts" and I found myself delighted by the lesbian vampires of Jill Harrigan's "Laynie Needs a Light," as well as the throwback '80s aesthetics of "Shiny Diamonds" and the "Miss Blueberry Beauty Pageant." I am also deeply ashamed of how hard I laughed at Erica Stockwell-Alpert's sicko comedy "Firstborn," about a deal with the devil that gets downgraded.
Live events include conversations with directors like Nia DaCosta and Mary Harron, bringing a level of star wattage McControversy admits the festival couldn't attract on its own. "We've never been able to fully realize the vision of doing events like these. That's kind of a silver lining to combining powers with the other festivals. To actually do anything with icons and guests, this is new to us and something we've always really wanted to do." Though she does admit a bit of trepidation regarding Nightstream's closing night event, a virtual dinner party honoring director Mick Garris, to be attended by fellow horror legends Joe Dante, Ernest Dickerson and John Landis. "I'm very excited and also a little terrified because it's a lot of old dudes and technology," she laughs. The festival program encourages attendees to eat while watching, so let's hope everybody knows how to mute themselves while doing so.
---
Nightstream runs from Thursday, Oct. 8 through Sunday, Oct. 11.