Christmas In The City Founder Jake Kennedy Dies After Battle With ALS
05:09
Play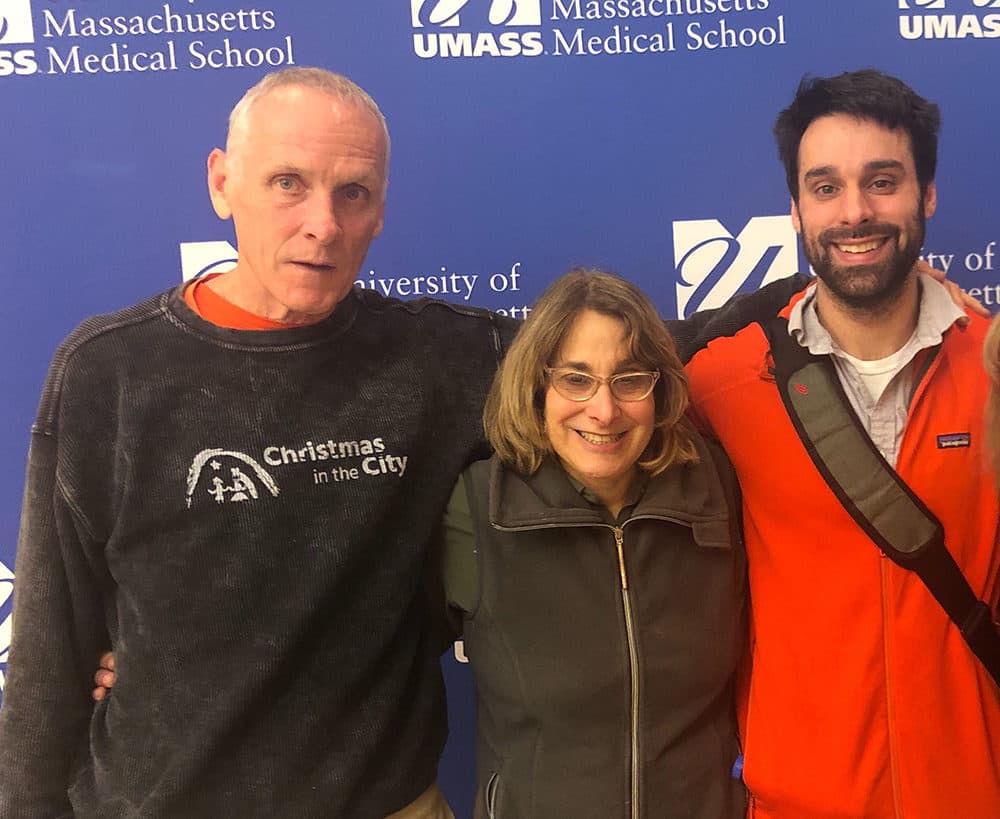 A man who brought holiday cheer to thousands of Boston-area kids experiencing homelessness and poverty has died.
Jake Kennedy founded Christmas in the City in 1989, with his wife Sparky.
They launched the annual holiday party when they realized their own children were getting too many Christmas presents — and other kids got too few, or none.
Kennedy died yesterday at age 65, less than a year after being diagnosed with ALS, otherwise known as Lou Gehrig's Disease.
I would vouch to say that Jake Kennedy will never be forgotten.

Joe Baerlein, family friend
His father and one of his brothers also died of the disease, and another brother is currently battling it.
In a 2015 interview with Here & Now's Robin Young, Kennedy talked about the significance of throwing a party each year for kids who are less fortunate.
"Every year I get emotional," Kennedy said. "I mean, you don't understand people that have to wait in line, that no promises are kept. They don't know what school they're going to. They don't know where they're going to live. They don't know where their next meal is coming from, what it means to be treated like princes and princesses."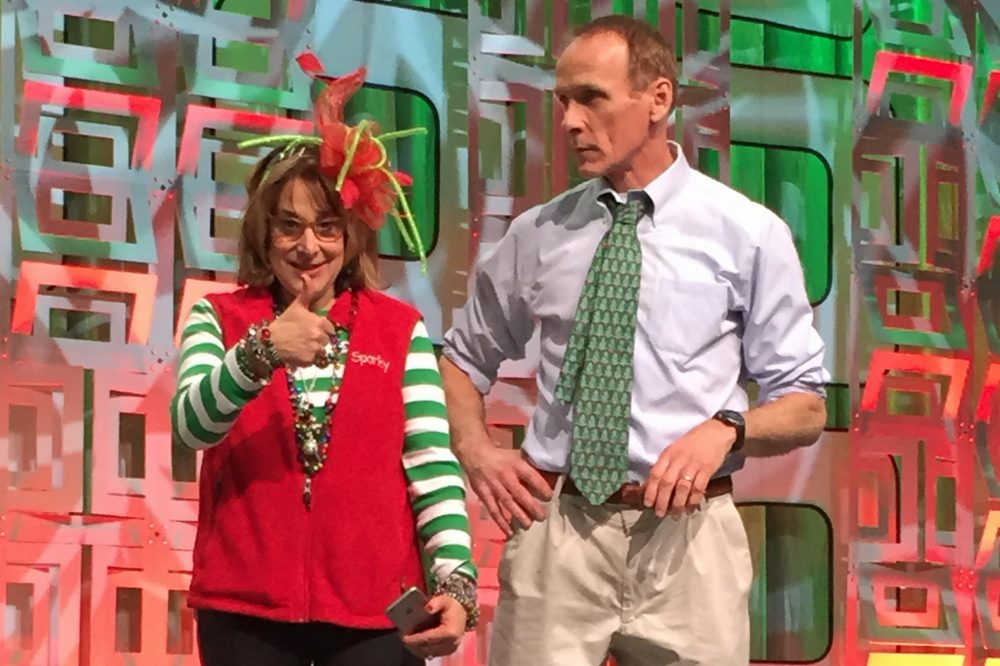 Kennedy was diagnosed with ALS in November, 2019. He spoke again to Here & Now in December of that year about his battle with the disease.
"I hate people fussing over me," Kennedy said. "I want to say I'm the luckiest man who ever lived and that will never ever change. And I'm also very optimistic about a cure."
Jake's son, Zack, is a post-doctoral ALS researcher and is currently trying to find that cure. Zack does not have the gene associated with ALS.
Joe Baerlein, a longtime family friend, says the Kennedys' annual holiday celebration was a reflection of how selfless the couple was.
"Jake and Sparky sort of one day just saying, you know, what are we gonna do to help these homeless kids in Boston?" Baerlein continues, "And obviously the majority of those kids were Black and Brown kids — in a lot of cases single-parent families. And at a time when that was on no one's radar, it was on Jake Kennedy's radar because it was important."
Baerlein says Kennedy gave back every chance he got, and he's certain that Kennedy's legacy will live on.
"You know when you lose someone of importance — whether it's a political figure or someone in philanthropy — sometimes you say, gee, they will never be forgotten. I would vouch to say that Jake Kennedy will never be forgotten."
A statement on the Christmas in the City website reads: "The world is a lesser place without Jake in it — less kind, less joyful — but it's a more magnificent place because we had this good and great man among us for 65 years."
Fausto Menard Newscast Writer and Digital Producer
Fausto Menard is a freelance newscast writer and digital producer at WBUR.