Massachusetts Law Enforcement Readies For Contentious Election
Massachusetts law enforcement officials say they have a plan to address any issues of security, fraud, violence or foreign interference during the Nov. 3 election or in the days that follow.
"Responders have been planning for this election for a long time," said Terrence Reidy, undersecretary for law enforcement in the Executive Office of Public Safety and Security. "There is going to be a higher level of coordination among law enforcement. I think we are prepared in Massachusetts."
That coordination includes a centrally located command center that will gather intelligence from around the state about potential disruptions to the election or possible violence following the election results, Reidy said.  That center will work with the Boston Regional Intelligence Center or BRIC,  the state police intelligence operation known as The Fusion Center and intelligence offices in Worcester and Springfield.
Boston Police Commissioner William Gross is also in talks about election security. Gross says officers will be at the polls on November 3rd, as they are in every election, to "help facilitate the voting process." Boston police will work with federal and state law enforcement agencies, but Gross said they'll also need help from the community.
"We need the eyes and ears of the people," Gross said. "Contact BPD. Contact us. The message that we want to send to those who are hell-bent on hate and intimidation, especially during elections, is that we're all working together."
Federal agencies will work on this as well. United States Attorney for Massachusetts Andrew Lelling said plans are being made for federal poll monitors and a federal law enforcement command center to gather intelligence about potential problems. As part of that, Lelling said law enforcement will closely monitor social media.
"It won't surprise anybody and it's not a state secret to say that we've done quite good forensic analysis of social media platforms," Lelling said. "That's a lot of what fusion centers do. We get streams of intel from the fusion centers, from places like the BRIC on what's going on out there on social media. And it helps us isolate where there might be problems."
"We need the eyes and ears of the people."

William Gross
The Massachusetts Chiefs of Police Association met with the FBI Thursday to discuss statewide election security measures, according to the association's president, Hampden Police Chief Jeff Farnsworth. He says extensive preparations are ongoing and law enforcement is "planning for everything."
"There is a very coordinated effort across all fronts," Farnsworth said. " What our posture is exactly is not something that we would typically share. But what I can assure everybody is that it is well vetted and well thought out. We love to plan for the worst and hope for the best. Our hope is that we have a lot of people (on election night) who are eating pizza and are bored."
The law enforcement officials gathered Friday as Lelling announced a new civil rights task force to support local and state officials in Massachusetts. The group will be modeled after the program known as "Project Safe Neighborhood" where federal, state and local law enforcement share information to investigate and prosecute cases.
Lelling said recent events, including the police killing of George Floyd in Minneapolis, have shown that there's a need for law enforcement to coordinate its response to civil rights issues.
"The death of George Floyd sparked a public reckoning on the issue of police relationships in minority communities that fueled already ongoing debates about racial equity in the United States," Lelling said.  "We've also seen a surge in hate crimes over the last few years against various groups based on race, ethnicity, religion and sexual orientation, any number of immutable characteristics. That has been coupled with a rise in white supremacist organizations and domestic terrorism."
The task force will meet quarterly and will be made up of federal and state prosecutors and other law enforcement personnel who will share information about emerging trends and civil rights cases, Lelling said.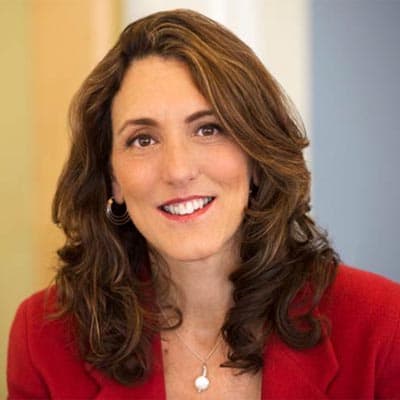 Deborah Becker Host/Reporter
Deborah Becker is a senior correspondent and host at WBUR. Her reporting focuses on mental health, criminal justice and education.