Lynn Tenant To Turn Himself In To Immigration Authorities, Following Alleged Threat By Landlord
02:46
Play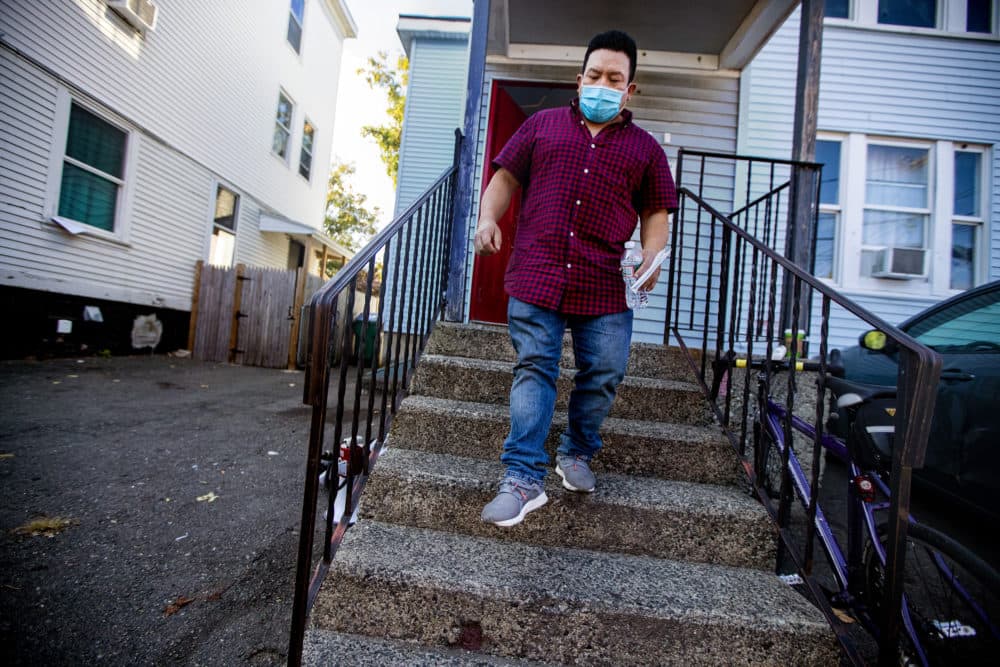 A Lynn man said he started withholding rent this summer as he waited for his landlord to make repairs to his apartment. That's when his landlord threatened to call Immigration and Customs Enforcement, Rogelio Gonzalez said.
Three months later, on Oct. 5, ICE detained Gonzalez, who is from Guatemala and is undocumented, as he was leaving the building. Officers ultimately let him go on the condition that he report to regional headquarters in Burlington Friday.
"I'm very afraid because in this country — in this community — are my work, the people I love, and this is where I work to maintain my family [here and in Guatemala]," Gonzalez said in Spanish, speaking in front of a small group of supporters in front of Lynn City Hall.
A spokesperson for the state Attorney General's office said officials are investigating the landlord, in light of WBUR's reporting on the ICE action against Gonzalez.
The landlord, Lincoln resident She-Ling Wong, declined to comment on that case. But he tells WBUR he did not call ICE on Gonzalez, and denies knowing about his tenant's lack of immigration papers.
"There's no reason I called ICE, since I know they are legal … they don't have any evidence [that I called immigration]," Wong said. "They just bulls--t."
A spokesperson for ICE did not immediately provide details on the case.
The attorney general's office is supporting a U visa application for Gonzalez — a type of visa given to crime victims who cooperate with law enforcement. The visa is a potential pathway for some undocumented people to achieve legal status in the U.S.
In a letter to Gonzalez's attorney, an assistant attorney general said Gonzalez's presence in the country is crucial for investigating and possibly taking action against the landlord.
Meanwhile, advocates are calling on ICE not to deport Gonzalez after he appears this afternoon.
Activist Isaac Simon Hodes, of the grassroots group Lynn United for Change, is among those who demonstrated in support of Gonzalez Thursday in front of Lynn City Hall.
"We hope that ICE will do the right thing and not detain or deport him ... so that he has the chance for due consideration of the U visa ... so that he can continue to do the right thing in our community," Hodes said.
Hodes said members of the state's Congressional delegation and Lynn's mayor have reached out to ICE regarding Gonzalez, but Hodes said he has no indication whether ICE will halt the deportation.
This article was originally published on October 23, 2020.
This segment aired on October 23, 2020.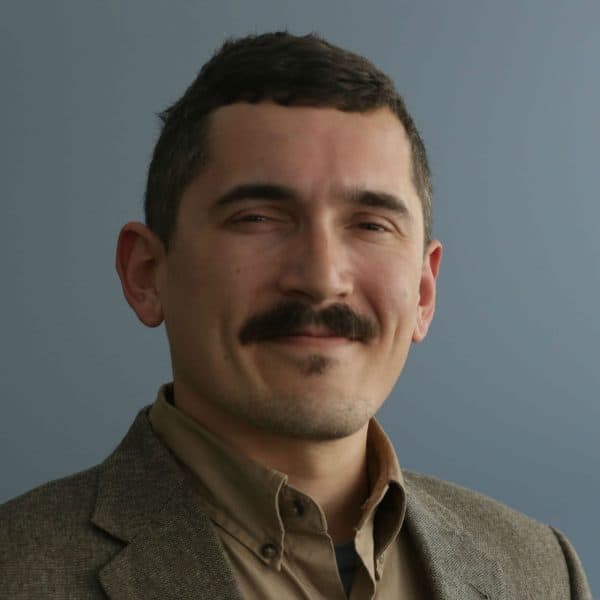 Simón Rios Reporter
Simón Ríos is an award-winning bilingual reporter in WBUR's newsroom.