How To Deep-Six The Deep Fakes: Spotting Election Disinformation Online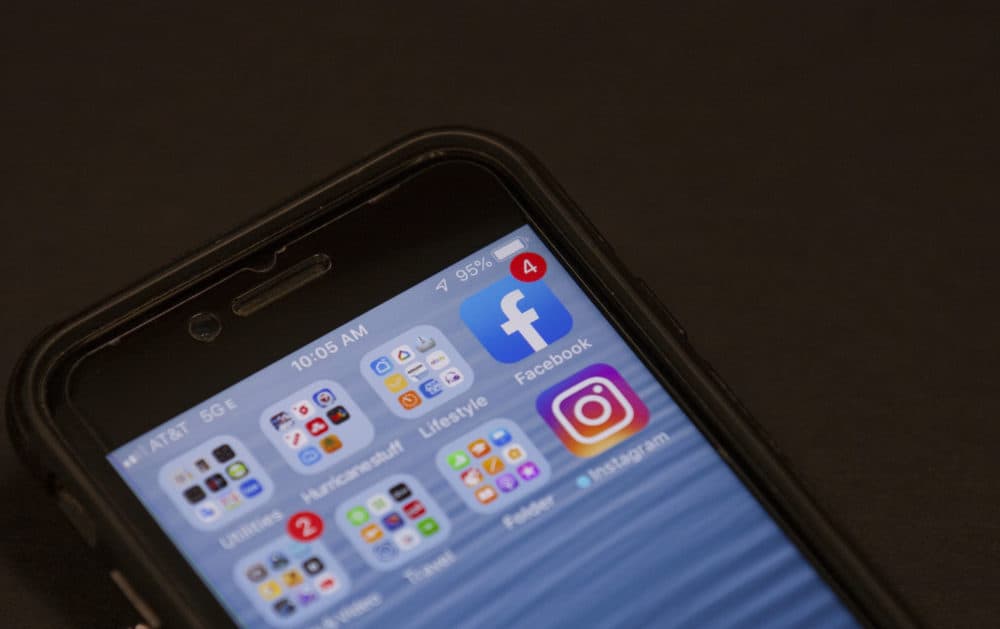 Social media is a lot of things: a place to share pictures, to connect with people near and far and to catch up on the news.
The latter has been coming at us at an exceptionally fast pace. On social media, information spreads quickly – and it's not always accurate. This election year, officials, journalists and advocates are sounding the alarm about the pervasive threat that Americans face from disinformation.
"2020 has been a year like no other because not only have we seen a higher volume of online mis- and disinformation, we have also changed a lot of processes about our society, including the way we administer elections," said Jesse Littlewood, who leads the Stopping Cyber Suppression program for Common Cause, to NPR recently.
Here at WBUR, we want to help you understand what disinformation can look like, and how to avoid being fooled.
Election Day
We may not know the results of the presidential election on Nov. 3, or even Nov. 4. And that's not a sign that anything is wrong. It just means it takes time to count all the votes.
When you see news organizations like us declare a winner, that's not based on just the vote tally – it's an analyzed prediction based on demographic information and exit polls. We usually follow the Associated Press' lead on this; you can read more about how they call races and count votes here.
In Massachusetts, for example, election officials can't even start to count votes, including those received before Election Day, until the polls close at 8 p.m. (and there are about 4.6 million registered voters in the state). Even with machine-read ballots, that still takes some time, and this year, ballots postmarked by Nov. 3 and received by Nov. 6 will still count. Massachusetts cities and towns have until mid-November to get their certified counts to the secretary of state.
Of course, how the votes are tabulated and certified vary by state, so that adds even more time to the process.
NPR has a great video on how it all works:
Spotting Disinfo Online
There are a lot of online resources available to help you spot misinformation and disinformation. This list of tips is by no means comprehensive, but it's a good place to start.
Exercise skepticism. Just because it's on the internet doesn't mean it's true.

NPR's Life Kit has some tips to help you figure out what's accurate and what's not.
Before you share something on social media, think SHEEP: Source, History, Evidence, Emotion, Pictures. Where does the post come from? Does the source have an agenda? Research the meme, check for inflammatory language and think about what the image is trying to convey.
First Draft trains journalists to identify disinformation and how to avoid spreading it in the first place. But their resources are available to everyone.
Photos can be and often are used to disseminate false info. You can use Google Reverse Image Search or Tineye to verify if a photo has been shared on the internet before. First Draft also has resources on how to spot fake photos and videos.
As a person who's worked in social media for awhile, I get asked how to spot fake information a lot by friends, family and other loved ones. My answer is always the same: Check the source and check your gut. If it seems wrong – or too good to be true – it probably is.