More Than 1 In 10 Boston Police Officers Are Off The Job Because Of Illness Or Injury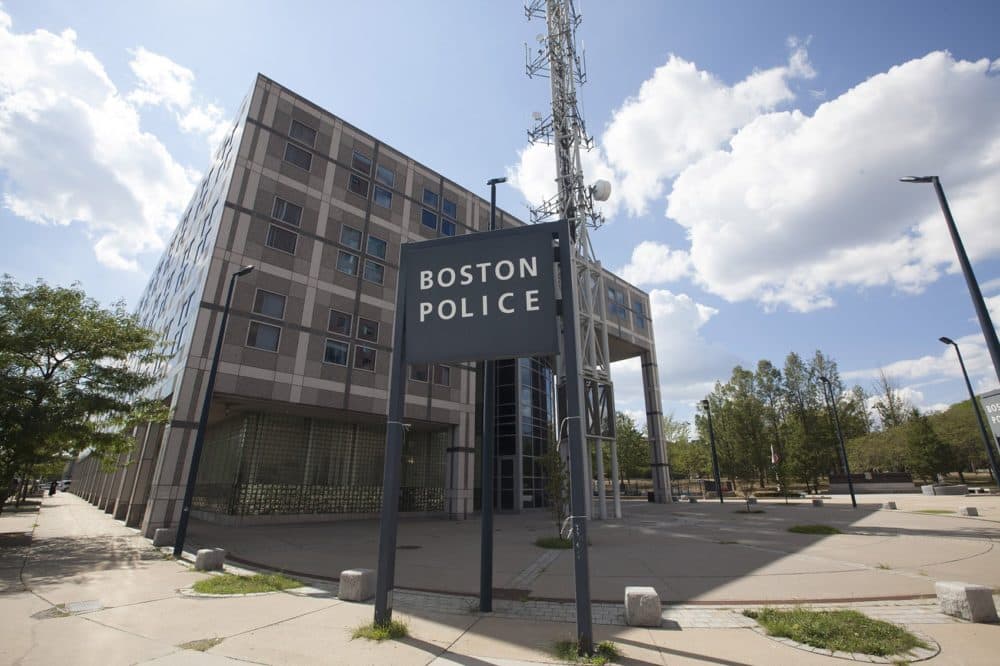 This article is more than 2 years old.
En español, traducido por El Planeta Media.
More than 12% of Boston's police officers aren't working because they're on long-term sick or injury leave, according to official department numbers, a rate that's 85% higher than it was at the beginning of 2017.
The number of officers out is up 25% even from the beginning of 2020 — well before the coronavirus struck the region and large demonstrations against police brutality began.
The numbers were disclosed to Boston city councilors Monday prior to a hearing focused on curbing police overtime, which the city is trying to reduce by 33% this year.
Police Superintendent James Hasson, one of the Boston Police Department officials who answered questions from councilors, blamed long-term COVID-19 illnesses and injuries sustained during protests this year — even though the rise began before then.
The 270 officers out do not include those facing shorter-term illnesses or those in quarantine because of coronavirus exposure.
"Between the COVID and the people who got injured ... it's a significant amount," he said. "We're working towards reducing that."
Hasson said he didn't know why the numbers were so high even at the start of the year. He added that some of those officers out sick or on injury leave long term should probably retire, because they're unlikely to return to duty.
Councilor Kenzie Bok called it an "alarming rise," that needed to be addressed to better reduce the need for replacing officers with those working overtime shifts.
"If we could get this [problem of] people out injured under control ... that's the key to this whole issue," Hasson said.
It's unclear how unusual that level of long-term injury or illness is for a large police department like Boston.
Monday's hearing was the first mid-year check-in with the department to see how efforts to reduce overtime are going. Boston Mayor Marty Walsh's budget for the fiscal year that began in July plans for $48 million in police overtime — a third less than the $72.5 million spent on overtime by the police department last year.
Overtime costs are down 14.6% compared to the same time period last year, but it appears that's been driven by the changing landscape caused by COVID-19.
Court overtime spending in the first three moths of the year is down 77%, because most courts are closed and jury trials are on hold. And big overtime events like the Boston Marathon, the Pride parade and other festivals were canceled. That's led to a 38% reduction in overtime costs, even after incurring $1.3 million in overtime to cover several large protests against police brutality happening across the city.
"The silver lining of COVID, on this issue, is there have been some normal sorts of overtime spending that we haven't had," Bok said. "But the problem is there's no way that's replicable. Frankly, we are all praying that it's not replicable."
Bok said she wants to see BPD come to the council with more of a concrete plan of how they'll reduce overtime.
Almost half of the department's overtime is spent to fill extra shifts to cover officers who are injured, sick, on vacation or some other leave. That spending has remained relatively flat.