SJC Considers 'Jail Time Credit' For Drug Lab Defendants
When Braulio Caliz learned of the scandal at the state drug lab in Amherst, he was incarcerated on charges based on evidence tested at the lab. Two of his convictions were eventually dismissed because the drug evidence in his case was tested by disgraced chemist Sonja Farak. Now he's asking the Massachusetts Supreme Judicial Court to reduce his sentence on another crime by giving him credit for the time he was incarcerated for the vacated convictions.
Caliz's attorney argued before the SJC Friday that because the government misconduct in the Farak scandal was so great and involved the state attorney general not properly disclosing evidence, sentencing judges should have the discretion to credit the jail time served for convictions that were eventually dismissed.
"In this case, we have egregious government misconduct," Molly Ryan Strehorn, Caliz's attorney, argued before the SJC Friday. "And though you've had years and years to think about what that really means, the government is responsible for this conviction that had to be vacated based on their conduct."
Sonja Farak was convicted in 2014 on charges of tampering with — and personally using — some of the drug samples she was supposed to be testing for evidence at the state lab in Amherst. A Superior Court Judge later found that the state attorney general had withheld potentially exculpatory evidence from defense attorneys to minimize the extent of the scandal. Tens of thousands of criminal cases were dismissed because of Farak's misconduct.
During Friday's SJC hearing, the state argued that giving jail time credit is not an appropriate remedy for government misconduct that tainted criminal cases. Hampden County Assistant District attorney John Wendel said those who are wrongfully convicted already can seek compensation.
"We do not fix the problem by saying, 'Oh, well, we'll consider that time (served) prior,' " ADA Wendel argued.  "All we do is put him into jail the second time for an improperly short amount of time."
The justices raised several questions, including whether credit for time incarcerated on vacated convictions might encourage criminal activity if someone knew they might receive a shorter sentence. They also asked if allowing "jail time credit" would extend a benefit only to those Farak defendants who committed other crimes.
"We can't give those days back now," said Justice Elspeth Cypher. "Even if you give somebody credit they're still gone. What I'm struggling with is where we draw the line? Say, for example, your client gets two years, hypothetically, banked time and then five years from now commits a rape, is that credit going to apply there?"
Attorney Ryan Strehorn answered that she is asking that judges be given the discretion to consider whether to credit the time incarcerated for a conviction based on Farak's testing.
"First, this not only is warranted for people who have suffered this type of harm, that they shouldn't be the people penalized, but secondly, maybe it will be another disincentive for the type of (government) misconduct we have here," Strehorn said.
The SJC will likely issue a decision by the spring.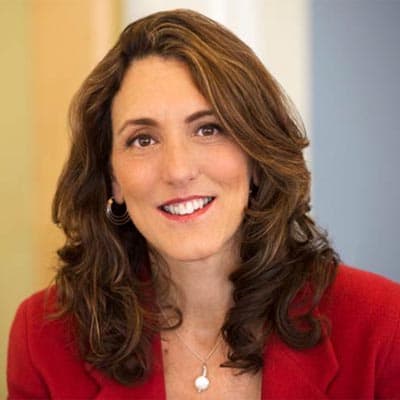 Deborah Becker Host/Reporter
Deborah Becker is a senior correspondent and host at WBUR. Her reporting focuses on mental health, criminal justice and education.