Search Is On To Replace Lelling As U.S. Attorney For Mass.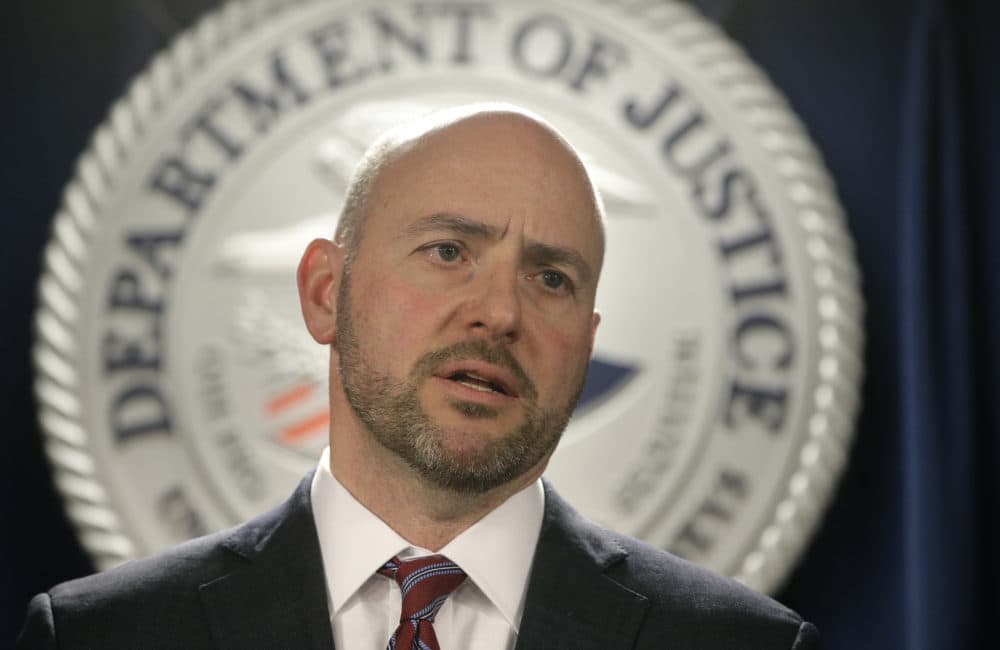 The search for Massachusetts' next top federal prosecutor is about to begin in earnest.
Incoming President Joe Biden will appoint the next U.S. attorney for Massachusetts, but a local advisory committee expects to begin reviewing applications as early as next week. The committee was set up by Sens. Elizabeth Warren and Ed Markey, who will ultimately recommend who the next president should appoint to replace current U.S. Attorney Andrew Lelling.
The chair of the advisory committee, retired federal judge Nancy Gertner, says the panel interested in talking with the candidates about the power wielded by prosecutors and whether changes might be needed, although that will largely depend on the next attorney general.
"It's not an ordinary time," she said. "We've had demonstrations about the George Floyd killing and more attention to mass incarceration, and the criminal legal system is not going to have the resources due to the pandemic. I think all of that conspires to a moment of reform and the next U.S. attorney ... should be moving that."
Other members of the committee include Elissa Flynn-Poppey, former deputy legal counsel to Gov. Mitt Romney and executive director of the Judicial Nominating Commission for the Office of the Governor of Massachusetts; Angela Onwuachi-Willig, dean of the Boston University School of Law; Walter Prince, partner at Prince Lobel and former president of the Massachusetts Black Lawyers Association; Georgia Katsoulomitis, executive director of the Massachusetts Law Reform Institute; Jennifer Levi, professor of law at Western New England University School of Law and director of the Gay and Lesbian Advocates and Defenders (GLAD) Transgender Rights Project; and John Pucci, partner and trial lawyer at Buckley Richardson.
"The Advisory Committee plays an important role ensuring that a highly-qualified, fair-minded, and justice-seeking candidate is appointed as U.S. Attorney for the District of Massachusetts," Warren and Markey said in a statement. "We look forward to receiving the committee's recommendations."
One prominent Massachusetts prosecutor has publicly said she is interested in the post. Suffolk DA Rachael Rollins says she is humbled that her name has been mentioned as Lelling's possible replacement. Rollins worked in the U.S. Attorney's Office before she became DA and her office currently works closely with Lelling's.
"She is hopeful that the democratic presidential appointee to the position of U.S. Attorney is well versed in every Division and Unit within the office, culturally competent, and acutely aware of the enormous amount of power the office holds, particularly with indigent defendants and litigants," Rollins' office said in a statement.
Lelling was appointed U.S. attorney for Massachusetts in 2017, after working in the office for 12 years as senior litigation counsel. During his tenure, he's prosecuted the college admissions bribery scandal, brought charges against trial court judge Shelley Joseph after she reportedly helped a person evade ICE agents in the Newton District Court and issued a report that found the Massachusetts Department of Correction violated prisoners' constitutional rights by not providing proper mental health care.
Monday, Dec. 28, is the deadline for people to send applications to the advisory committee. The panel will screen applicants with the goal of starting interviews in early January. Gertner expects the advisory committee will make a recommendation to the senators by mid-January. They will conduct their own interviews and make a recommendation to the White House.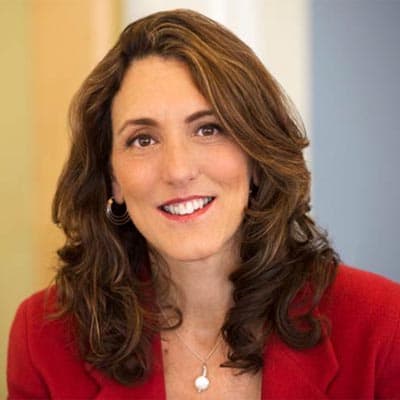 Deborah Becker Host/Reporter
Deborah Becker is a senior correspondent and host at WBUR. Her reporting focuses on mental health, criminal justice and education.