How To Celebrate First Night 2021 In Boston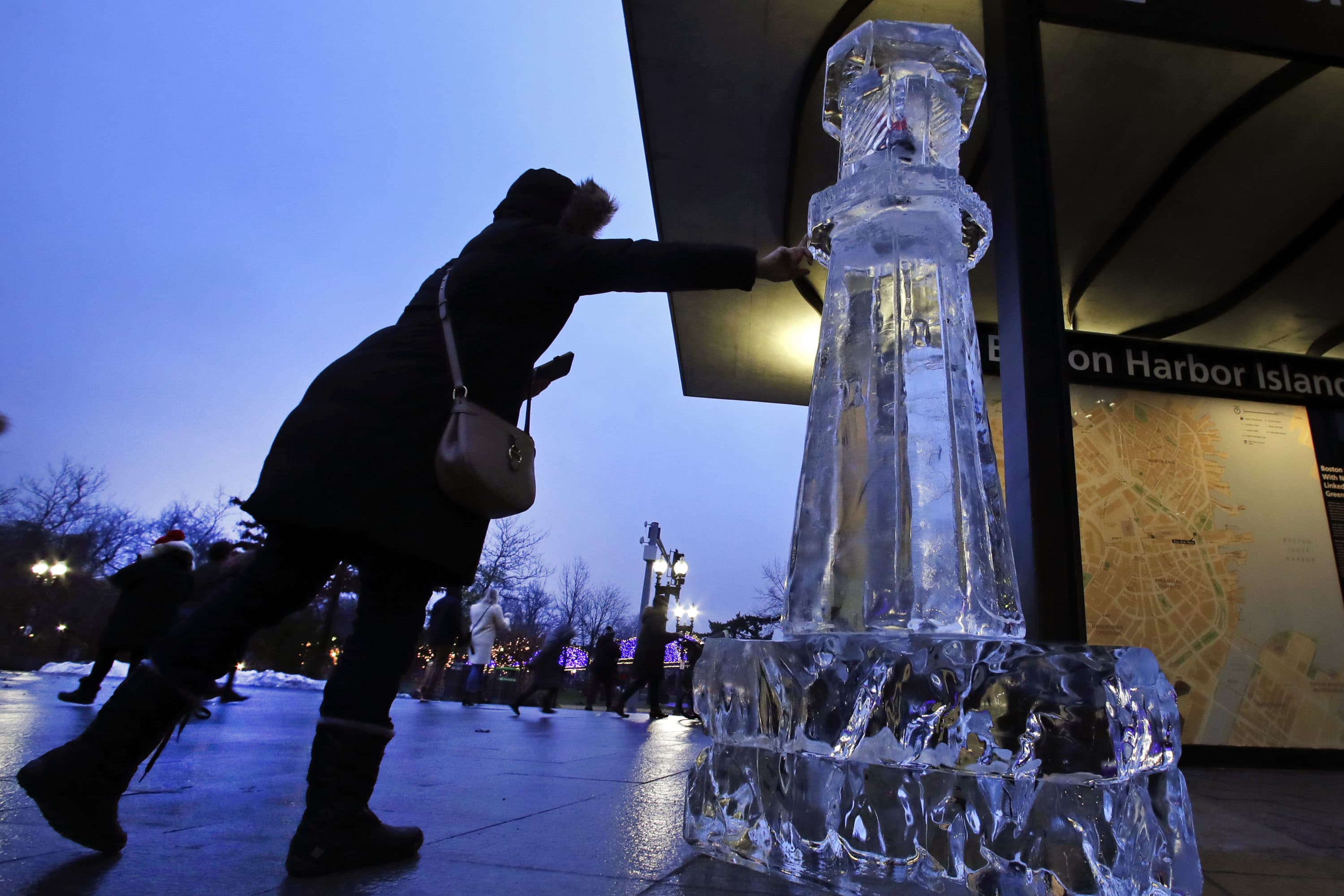 This article is more than 1 year old.
Goodbye, 2020!
Turning a new page during this tough time is enough of a reason to celebrate, though New Year's Eve in Boston is looking different this year. Gone are the crowds in Copley Square ringing in Jan. 1 with festivities, and fireworks over the harbor. But since First Night has been leading the celebrations in Boston since 1975, the organization isn't just packing in the confetti this year, especially when we all could use some cheer. The revelry is shifting online, with hours of streaming entertainment for Bostonians to watch safely at home while we plan for a brighter year.
What To Expect
First Night Boston is partnering with NBC, NBC Sports Boston and NECN for over six hours of artistic, musical and theatrical performances. Beloved Boston performers will share the stage with artists from throughout New England for showcases ranging from traditional Chinese drum pieces to hip-hop sendups. Starting at 6 p.m. on Dec. 31, the festivities will stream online, with select, shorter segments of performances airing on the partner television stations throughout the evening.
For a full schedule of the night, visit First Night Boston's website, which will be updated in the days before Dec. 31.
Festivity Highlights
The event kicks off with a clip of last year's vibrant parade by the Greater Boston Chinese Cultural Association, which then flows into a virtual performance of traditional Chinese music on the guzheng (or Chinese plucked zither) by the Boston Guzheng Ensemble.
The evening will see multiple performances by the Makanda Project, the jazz ensemble that celebrates the extensive works of the late Boston jazz master Makanda Ken McIntyre. The 13 musicians, including Ku-umba Frank Lacy on trombone and vocals along with saxophonist Arni Cheatham, often delight Roxbury with free concerts at First Church and elsewhere, making Makanda's music accessible to the community.
Other musical acts include the R&B and soul stylings of Zili Misik, an all-female outfit that fuses acoustic and electronic music with Brazilian, Haitian and West African rhythms in a celebration of the African diaspora. The Boston Gay Men's Chorus will perform throughout the broadcast, with the Sons of Levin band playing a rock set late in the evening. The Chu Ling Dance Academy also takes to the streaming stage for two demonstrations of Chinese dance.
Other Things To Do and See
Explore Boston Harborwalk: Bring the kids (and the warm layers) to the free Ice Sculpture Stroll along the Harborwalk, with about a dozen sculptures on view from 1 p.m. to dusk. (Keep an eye on the Boston Harbor Now website for a forthcoming map of ice sculpture sites.) The organization also invites families to take part in a special waterfront bingo game and checkoff activities such as visiting a waterfront playground and ordering hot chocolate.
Visit museums virtually: Get a jump on your New Year's resolutions to soak up some more culture by checking out local museums. The Museum of Fine Arts, Boston hosts a wealth of virtual tours and videos, including a tour of its lauded 2019 "Gender Bending Fashion" and "Ancient Nubia Now" exhibits. Virtual tours at the Peabody Essex Museum set sail through the maritime galleries and other exhibits, while the Institute of Contemporary Art features videos of past forums, concerts and more.
Meditate on the year to come: The New Year is a time for reflection and mindfulness (along with switching gears to prioritize your health). Though the pandemic forced the shuttering of South Boston Yoga in June (along with so many other businesses), check out their YouTube page for yoga workouts for all levels. You also might find that the 20-minute meditation led by David Vendetti helps you get into a mindset to welcome 2021 with positivity.
Order takeout: We all know that the restaurant industry is struggling right now, with about 20% of restaurants in the state permanently closed because of the pandemic. With outdoor dining mostly off the table until spring and no holiday parties to help buoy business, consider ordering takeout from your favorite local restaurant. A number of eateries are offering holiday packages and special takeout menus and you can help out your neighbors and enjoy a celebratory evening without the hassle of cooking at the same time.