Controversial Emancipation Statue Is Removed From Its Pedestal In Boston
It's not a sight you see every day. On Tuesday morning, a towering crane lifted an approximately 2,800-pound statue off the granite pedestal it's occupied since 1879. Inch by inch, its two bronze, human forms rose above Boston's Park Square swaddled in bright blue movers' blankets. Wrapped over the figures' heads, the coverings resembled executioner's hoods.
A small crowd gathered on the sidewalk below to witness the city of Boston following through with its promise to remove the historic piece, titled "Emancipation Group," before the end of 2020. The decision, made in June, followed hours of public deliberation hosted by the Boston Art Commission and was catalyzed by a video campaign and petition by Boston artist Tory Bullock. In the end the commission's members voted unanimously to remove the depiction of a Black man breaking free of the chains of slavery kneeling below President Abraham Lincoln.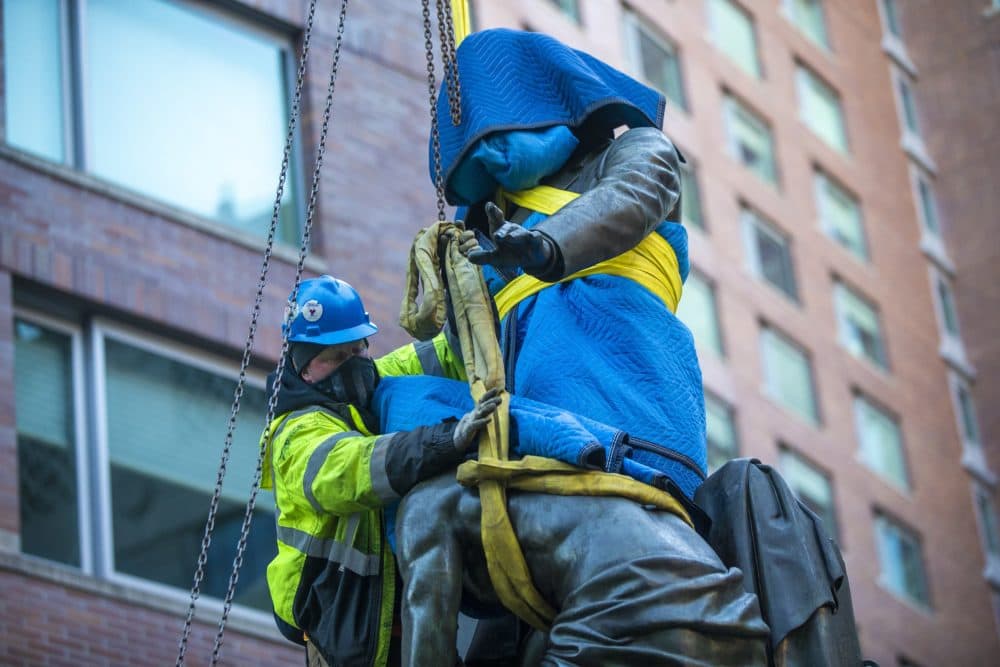 Karin Goodfellow, director of public art in the mayor's Office of Arts and Culture, was on site for the removal and has been involved in the dialogue all along. "It feels like we upheld, you know, a commitment to the people of Boston after listening to them and hearing what they wanted," she said after the statue landed gently on the back of a flat bed truck.
Raul Fernandez, an advocate for the work's de-installation, stood nearby watching. He said it's meaningful — especially for people of color — to see it come down.
"I mean, you see Abraham Lincoln in a stately dress towering over over a nearly naked black man at his knees, still adorned with shackles," Fernandez said. The shackles are broken, "but clearly the man on his knees is there as a prop that is designed to make Abraham Lincoln appear even more stately. And using people in that way is offensive and unnecessary."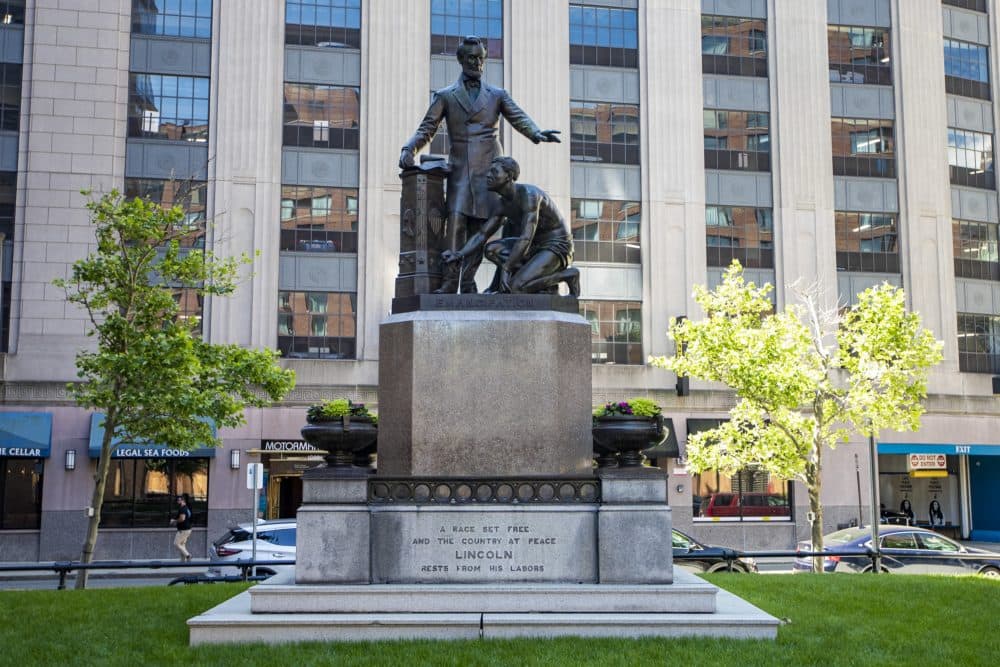 Fernandez is a professor of education at Boston University and has been studying the statue since 2017. He was fascinated and shocked by the imagery and went on to learn it was a replica of "The Freedom Memorial" in Washington D.C. The original piece was paid for by freed men and women. The recasting by artist Thomas Ball was donated to the city of Boston by a politician and associate of P.T. Barnum named Moses Kimball.
Fernandez said his discovery of the statues came at a time when people were starting to challenge some of the racist, Confederate statues around the U.S. He set out to use the monument in Boston as a teaching tool for his students. Now he's gratified the activism and conversation public surrounding the Emancipation statue is paying off.
"It's got me thinking about, you know, what comes next," he said, "what do we do – not just in this particular space – but what do we do as a community to think about our public spaces, to think about the way that we view each other and to move our community forward."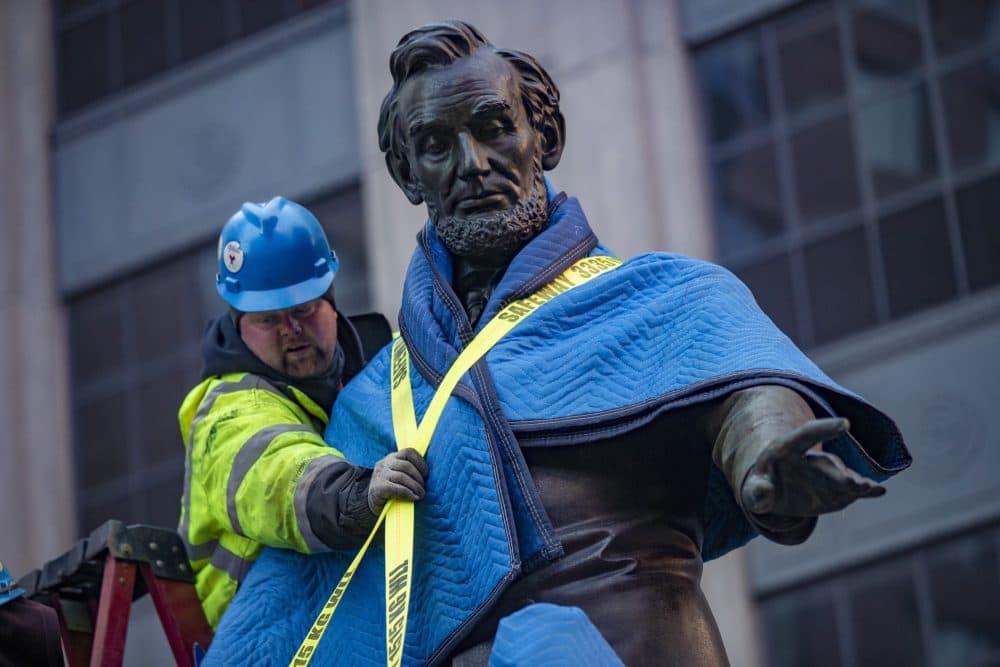 Fernandez also hopes the city's actions help push broader conversations forward about the enduring, painful issues related to race and racism. "It provides us an opportunity to think even more deeply about how we come together to make our community more inclusive – which is something we should be working on every day. But it seems like we need moments like this to really make progress."
The Boston artist who ignited the calls for removing the statue stood back as it rose through the crisp winter air. In the summer Tory Bullock gathered 12,000 signatures for the petition that helped fuel the public dialogues held by the Boston Art Commission. He left the square before I was able to speak with him but he responded to an email a few hours later.
"I stood on an empty side of the street and just took it in," he said. "It was an amazing moment. This has been up for 141 years."
At the top of his petition Bullock described being a kid and asking himself of the crouched Black figure, "If he's free why is he still on his knees?" After today he said no kid will ever have to ask that again.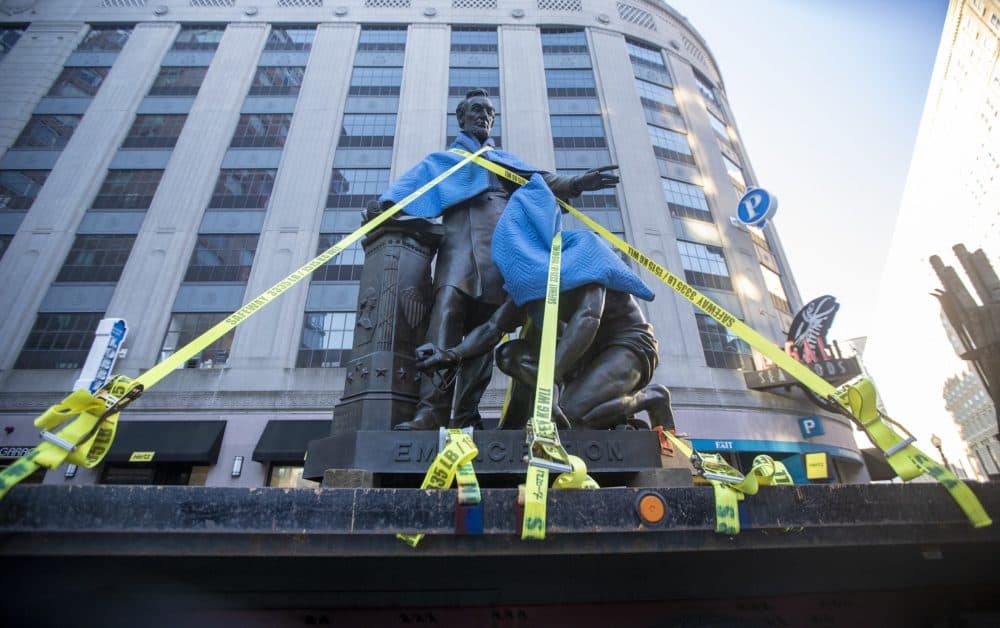 Bullock said he wasn't alerted by the city that the statue was coming down on Tuesday, but being able to make it there provided a sense of closure for the artist.
"I've been wearing this for seven months and it has not been easy," he said. "This wasn't a case of post a petition and walk away. I wrote and produced a viral video, promoted the hearings like they were a true 'can't miss' event, emailed thousands of people with sources to educate everyone on the issue, all while going on every podcast, news station, and radio show to properly let the people know why I'm doing this."
But a lot of people didn't agree with Bullock's campaign. He said people have yelled at him and spit in his direction. He's received hundreds of negative comments, "calling into question everything from my intelligence to my love for America? But all of that was just noise. I blocked out the noise and did the work. I enjoyed the work but it took a toll and now it's time to rest for a second."
As for Bullock's hope for the statue's future: "I really don't care. For real, I don't care. As an artist I respect the work, but that statue has done so much damage that I'm really just hoping that it stays gone. Put it in a place where it can be surrounded by proper context and conversation."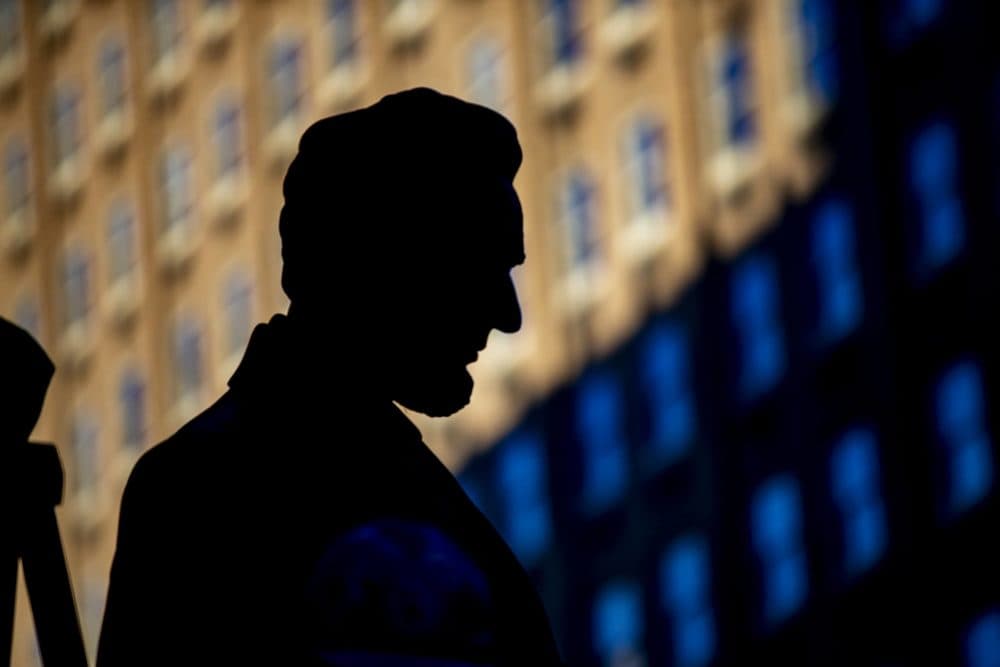 He hopes that an African American-led committee will lead the process for what ever replaces the Emancipation statue. "This has to be led by us," Bullock wrote. "We have to honor what our ancestors wanted it to be in the first place."
And Bullock said he's proud of this moment — and of Boston.
As for the bronze monument's immediate fate, it will sit in temporary storage until the Boston Art Commission can identify the right, new location. The members are consulting with museum professionals and seeking ideas from the public.
Like artist Tory Bullock, Raul Fernandez believes it's important to preserve artifacts like this so we can learn from mistakes of the past. "I think a work like this belongs somewhere in a museum, in a gallery, in a collection where people can see and it can be put in the proper context as something that was ostensibly created to honor one man who actually ends up doing the exact opposite for the other."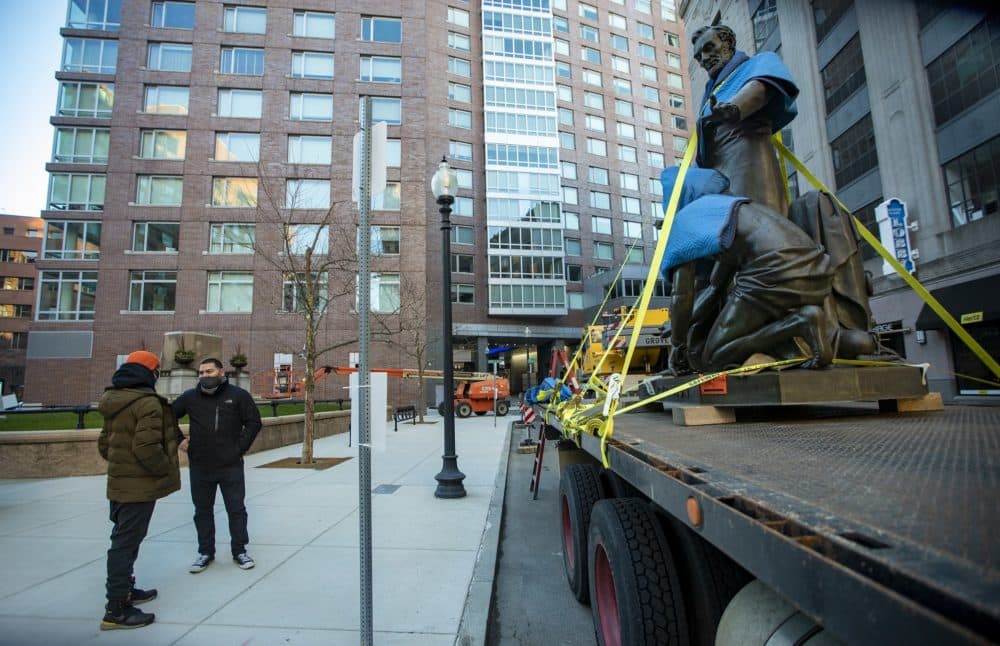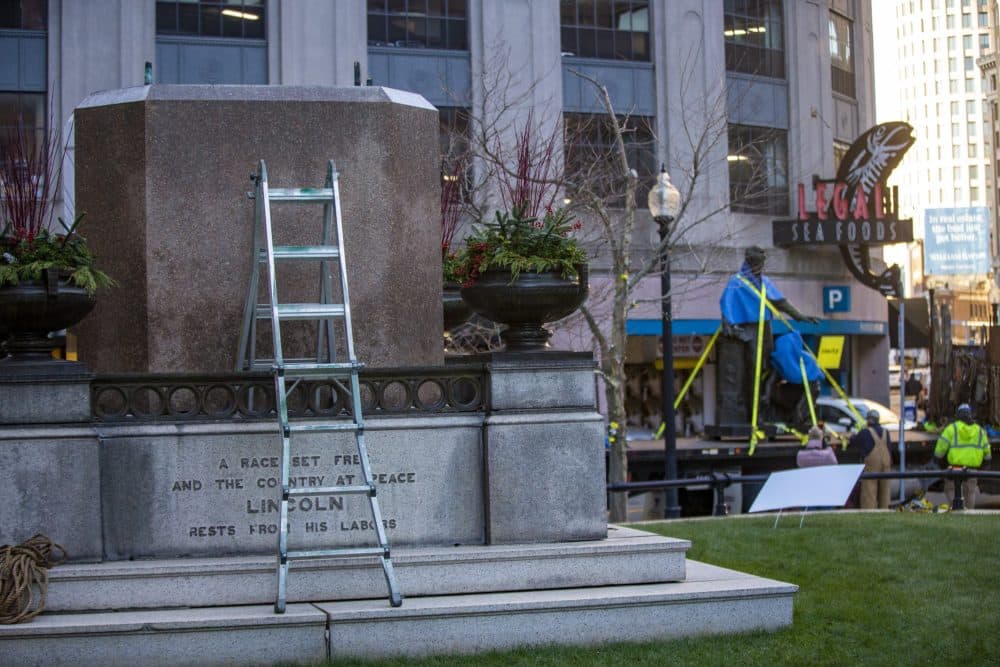 This article was originally published on December 29, 2020.