6 Movies To Stream While Staying Home On New Year's Eve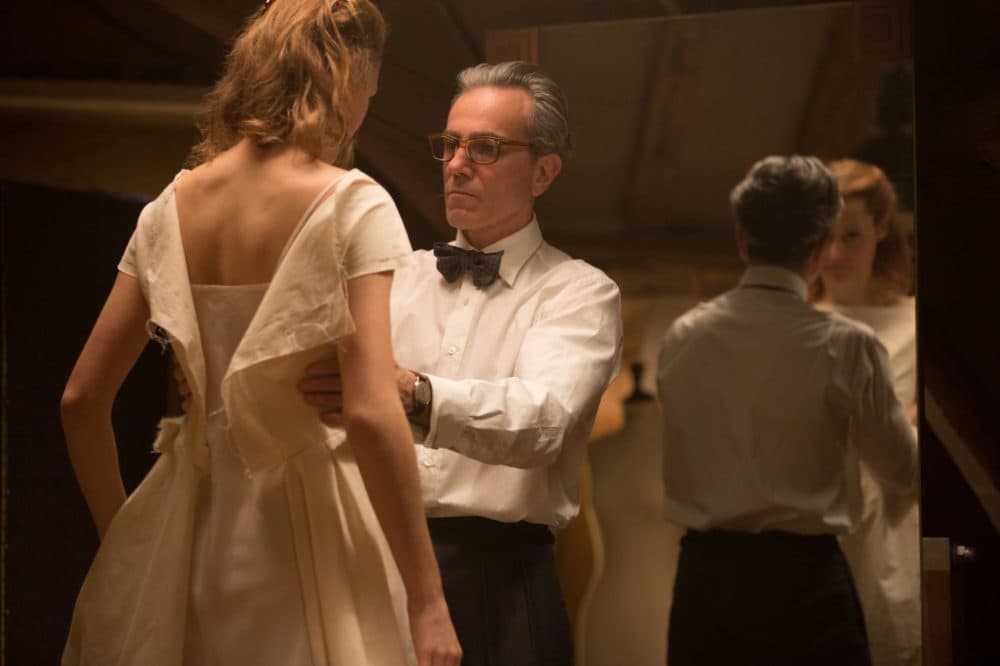 One of the only good things to come out of this awful pandemic is that we don't have to make plans for New Year's Eve.
It's a horrible holiday even under the happiest of circumstances, typically spent suffering from the nagging feeling that whatever you're doing you're still not having as much fun as you're supposed to be having, often while surrounded by amateurs who have no idea how to hold their liquor. At least this year sitting on the couch and watching movies is what you should be doing, for the sake of public health! Besides, films that take place on New Year's Eve are way cooler than the same few Christmas movies everybody's tired of talking about all the time.
Here are six to stream while you're staying at home this year.
'Trading Places'
The film responsible for my drunk friends and I shouting "Merry New Year!" in each other's faces at parties probably better left forgotten, director John Landis' gut-busting social satire remains depressingly relevant today. A couple of bored, nefarious Wall Street tycoons (played by Hollywood legends Ralph Bellamy and Don Ameche) conduct a nature-versus-nurture experiment swapping the fortunes of Eddie Murphy's fast-talking street hustler with those of Dan Aykroyd's preeningly mediocre stockbroker. A movie about white privilege made before anybody had thought of calling it that yet, it's a sly skewering of 1980s greed showcasing the then-22-year-old Murphy at the height of his powers.
For reasons I have still never quite been able to ascertain, a simple train car suitcase-swap on New Year's Eve becomes an occasion for the characters to don ridiculous costumes and outrageous accents. Murphy's adorable African exchange student is accompanied by Denholm Elliott's drunken Irish priest and Jamie Lee Curtis' cleavage-bearing co-ed who seems to have confused Sweden with Switzerland, sending up stereotypes in a sequence that reaches sublime heights of silliness even before Aykroyd blows their whole scheme by arriving in dreadlocks and blackface as the world's least convincing Rastafarian. Somehow it all ends with the villain being molested by a gorilla. Merry new year, indeed. [Available to rent or purchase via video on demand outlets.]
---
'Phantom Thread'
Paul Thomas Anderson's fiendishly funny, deeply neurotic romance presents itself as a stuffy, postwar costume drama and reveals its layers of perversity so gradually you're hooked long before you have any idea how weird a movie it really is. Ostensibly the tale of a fussbudget fashion designer (played to the prickly hilt by Daniel Day-Lewis) butting heads with his stubborn new muse (Vicky Krieps) it's really more of an S&M story without any sex. Their affair is one of domination and submission, but the roles keep getting reversed.
It's shot primarily in cramped interiors, with the camera crammed in close to their faces. One big exception is on New Year's Eve, when she storms out of the house to attend a gala thrown by a romantic rival and he furiously follows. Jonny Greenwood's haunting piano theme — sounding as if Linus from "Peanuts" joined Radiohead — commandeers the soundtrack as Anderson finally pulls back to reveal swarms of costumed revelers. It's a madhouse of decadence and an avalanche of balloons. There are even elephants here! Yet our eyes scan the frame for her alone, replicating Day-Lewis' dogged pursuit. It's telling that when our lovers recall this scene at the end of the film, they're the only two people at the party. [Streaming on HBO Max and available to rent or purchase via video on demand outlets.]
---
'The Apartment'
The niftiest trick pulled by Billy Wilder's 1960 classic is that it's actually an insanely depressing drama but nobody told the protagonist, who thinks he's in a romantic comedy. Jack Lemmon hems and haws in fine screwball style as C.C. "Buddy Boy" Baxter, an accountant getting ahead in the insurance business by loaning his bachelor pad to executives for their extramarital trysts. His neighbors overhear all the comings and goings and assume our Buddy Boy is some sort of lothario, when really he's left out in the rain most nights. Lemmon plays Baxter as a bumbling innocent surrounded by sharks in suits, longing for Shirley MacLaine's incandescent elevator operator even as she shacks up at his apartment with his sinister, skirt-chasing boss.
Wilder and his regular co-writer, I.A.L. Diamond, somehow manage to balance suicide attempts with schtick like Lemmon straining spaghetti with a tennis racket. It's a harsh indictment of a corporate culture in which women are treated like objects to be discarded by powerful men, yet the unflappable decency of the central character makes the film feel miraculously effervescent. It's also a good pick for 2020 because the movie's idea of the most romantic New Year's Eve imaginable is staying home with someone you love and playing gin rummy. [Available to rent or purchase via video on demand outlets.]
---
'Radio Days'
Woody Allen's loveliest film is also one of his most overlooked, having arrived between the more ostentatiously ambitious "Hannah and Her Sisters" and "Crimes and Misdemeanors." But it's aged better than most, weaving together the mundane travails of a working-class family in WWII-era Rockaway Beach with larger-than-life, apocryphal tales of the radio stars to whom they listen day and night. Allen's spin on Fellini's "Amarcord" (nearly every big-name director does one) is a triumph of period production design as well as a wistful remembrance of a time when it at least felt like all of America was tuned into the same channels.
It builds to an achingly beautiful New Year's Eve sequence alternating between the Queens family's modest apartment party and a lavish Times Square gala attended by familiar faces from Allen's previous films like Diane Keaton, Tony Roberts, Jeff Daniels and Wallace Shawn. The stars ponder the ephemeral nature of their fame as a light snow begins to fall on the Broadway skyline. "I've never forgotten any of those people or any of the voices we would hear on the radio," the filmmaker tells us via voice-over. "Though the truth is, with the passing of each New Year's Eve, those voices do seem to grow dimmer and dimmer." [Streaming on HBO Max and available to rent or purchase via video on demand outlets.]
---
'The Godfather Part II'
So it's New Year's Eve in Havana and you're stuck entertaining a crooked senator at some sleazy strip joint when you discover it was your idiot brother who betrayed you and allowed your house to get machine-gunned by your old acting teacher and that guy who played Uncle Junior on the "The Sopranos." Worse, Kay's being really cagey about her miscarriage, your head hitman bungled his most important assignment and you've just lost millions of dollars in casino investments because the whole damn island has been overrun by Communist guerrillas. The old man never had it this rough. All he had to do was steal a rug to get things going.
The saddest New Year's kiss in all movies arrives about two hours into Francis Ford Coppola's magisterial sequel to his career-making masterpiece. Watch the tempest roiling behind Al Pacino's eyes as Michael stifles all his sadness and rage into squelched murmurs and clenched grimaces. The usual Pacino volcano, denied eruption this time save for one brotherly Judas kiss. With its focus on what passes between generations, the Corleone saga has always been ideal family binge-watching, and marathons of the first two films air on AMC seemingly around the clock during the holidays. Go check, it's probably on again right now. [Available to rent or purchase via video on demand outlets.]
---
'The Poseidon Adventure'
The ultimate cinematic representation of New Year's Eve would have to be a tacky disaster movie, wouldn't it? One of the earliest and most brutally effective examples of this disreputable genre, producer Irwin Allen's 1972 all-star extravaganza is headlined by Gene Hackman as a headstrong preacher leading a ragtag gang of scenery-chewing survivors to safety after a massive luxury liner capsizes while everyone's singing "Auld Lang Syne." (What do you expect when the ship's captain is played by a pre-"Police Squad!" Leslie Nielsen?) Up the Christmas tree they go, climbing through the bent and broken upside-down guts of the sinking vessel, hoping to reach the hull in time to be rescued. This was the first movie I ever saw in which good people died horribly, and it was such a traumatic experience that to this day I can summon no critical distance from it, however cheesy the film's melodramatic excesses may be. (That scene when Hackman curses God before plummeting into the flames was some heavy stuff to lay on a kid.)
Watching "The Poseidon Adventure" again in 2020 gives it an extra-eerie metaphorical resonance, seeing these bruised and battered passengers struggling to ascend through the inverted wreckage of an opulent world abruptly turned upside down and sinking, especially at a time when cruise ships have come to symbolize something quite the opposite of escape. "Up there is life," says Hackman's preacher, the hope of renewal and better days ahead, which I suppose is how we all head into every New Year's Eve. But especially this one. [Available to rent or purchase via video on demand outlets.]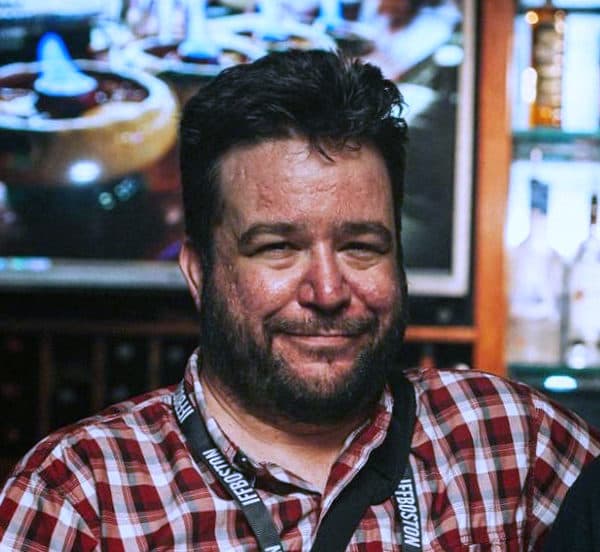 Sean Burns Film Critic
Sean Burns is a film critic for The ARTery.