The 10 Best Films From 2020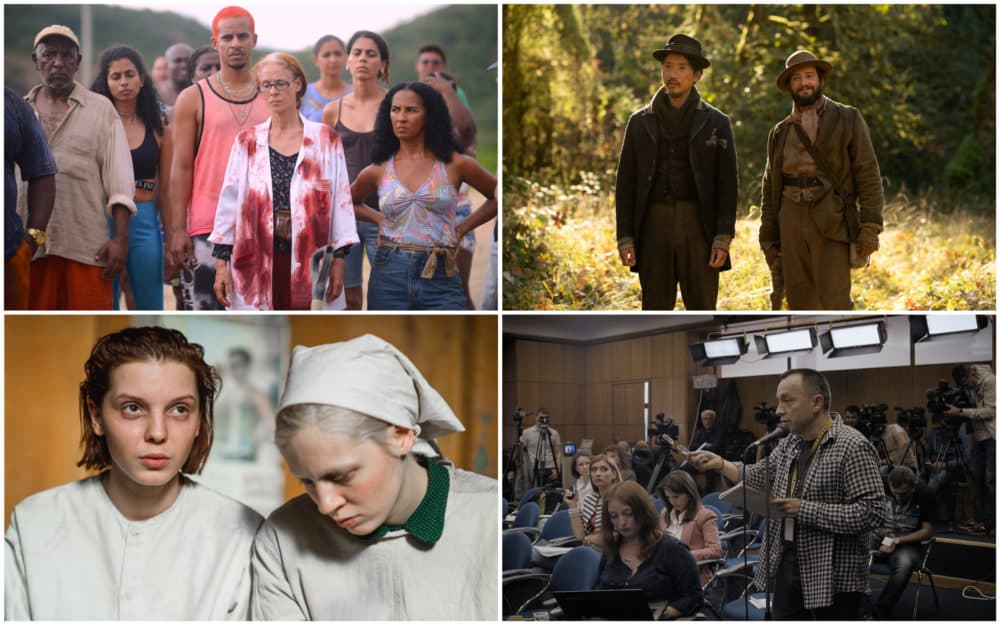 This article is more than 1 year old.
The last time I went to the movies was on Tuesday, March 10, the day before the NBA suspended its season and Tom Hanks announced that he and his wife were sick. Over the previous week or so it had slowly begun to dawn on all of us how much trouble we were really in with this thing, and after a patience-trying afternoon press screening of "The Hunt," I made my way over to the Harvard Film Archive for what had just been announced would be their final event of the semester. Local news crews were interviewing students carrying cardboard boxes as they hastily moved out of their dorms, and when I stopped for dinner at the nearly empty Hong Kong Restaurant, the elderly matron of the eatery smiled at me and said, "Nobody here sick." There was hardly anybody at the HFA for "Wendy and Lucy," the closing night screening in their Kelly Reichardt retrospective. Looking out at a sparse crowd, socially distanced by default, the director dolefully introduced her film by saying, "Welcome to the last picture show."
The movie industry changed forever in 2020. While it's foolishly premature to make predictions about what exactly will happen once it's again safe to go sit in a dark, crowded room full of strangers, the past year has seen a paradigm shift in big studio business models away from mass experiences and into siloed, stay-at-home streaming options. I'm not sure how the mega-budget franchise film as we know it can possibly survive on such slim margins, and I'm equally unconvinced that's an entirely terrible thing. 2020 was a year without blockbusters. It was the first in a decade without a Marvel movie and the first year in six without a Star War, a feeling my brilliant colleague Farran Nehme described as "that moment when the jackhammer outside your apartment just… stops." In the absence of theatrical engagements and blitzkrieg advertising campaigns, some people I know just assumed that movies in general had been put on hold like everything else.
But as always, reports of the death of cinema were greatly exaggerated. I saw 197 new releases in 2020, more than any other year of my life. Without theater bookings to serve as a sorting hat, a lot of wilder, weirder films were more accessible to audiences than ever before, even if the sheer volume of what the suits now call "content" could be completely overwhelming. But that's what critics and film programmers are here for. We're happy to root through it all for you, and the good folks at the Brattle Theatre and Coolidge Corner Theatre did a marvelous job of curating home viewing options catered to the regular audiences they know so well through their Virtual Screening Rooms. (I used to joke about how much of my life was dictated by the Brattle and Coolidge calendars, and I'm relieved to report that's still the case, even while watching from my recliner.)
After 007, the "Fast & Furious" franchise and nearly the entire superhero industrial complex decamped for hopefully greener pastures in 2021, there was suddenly room for all different kinds of stories on our screens. This was a banner year for films made by women and people of color, starring the sort of characters we seldom see given such platforms. Nobody had to save the universe, and some of the year's best, most affecting pictures were just about making it through to tomorrow. This terrifying time of isolation made the emotional connections onscreen feel all the more precious and fragile, with crowd scenes and hugs feeling like gifts we'd been taking for granted. Whenever we get to whatever the new normal may be, I hope some of the lessons of 2020 will be remembered.
---
This gonzo psychedelic Western from directors Juliano Dornelles and Kleber Mendonça Filho is like "Mad Max: Fury Road" slowed down to a quarter of the speed and pumped up with even more unsubtle allegories. It's a wild, rococo entertainment with the unhinged brio of a great midnight movie, especially apt for 2020 in its portrait of an underserved community abandoned by avaricious leaders and coming together during a disaster. (Streaming on Kanopy and The Criterion Channel. Available to rent or purchase via video on demand outlets.)

The year's most shocking thriller is this Romanian documentary about inquisitive sports reporters digging into the aftermath of a nightclub fire, kicking a hornet's nest of institutional corruption so vast I actually bolted upright on my couch and cursed at the screen. More than just muckraking, it's also a hugely moving portrait of decency in a society that rewards anything but. (Available to rent via video on demand outlets.)
It's the early 19th century and progress is on the march, in ways great and small. Since this is a Kelly Reichardt picture, the emphasis is on the small, telling a tiny story with the deceptive simplicity of a folktale. But don't be fooled by this movie's modest demeanor. It's a glimpse of America in the process of becoming itself, for better and worse. (Streaming on Showtime. Available to rent or purchase via video on demand outlets.)

Two women return from the front lines of WWII to life in Leningrad amid the ruins. This astonishingly accomplished sophomore effort from writer-director Kantemir Balagov ponders the mysteries of grief, puzzling over the strange ways we humans cope and compensate. It's about carrying on after the unimaginable, when things are supposed to go back to normal as if they ever really could. (Streaming on Kanopy and MUBI. Available to rent or purchase via video on demand outlets.)
One of the most quietly radical films in a career spanning six decades, Fredrick Wiseman's hometown portrait forces us to reflect on all the essential roles that public institutions play in our daily lives. For four-and-a-half hours we follow Mayor Marty Walsh and other municipal employees during the day-to-day grind of a never-ending work in progress. It's a mesmerizing movie about the grunt work of good governance. (Streaming at the Brattle Theatre and Coolidge Corner Theatre Virtual Screening Rooms. Airs Tuesday, Dec. 22 on PBS.)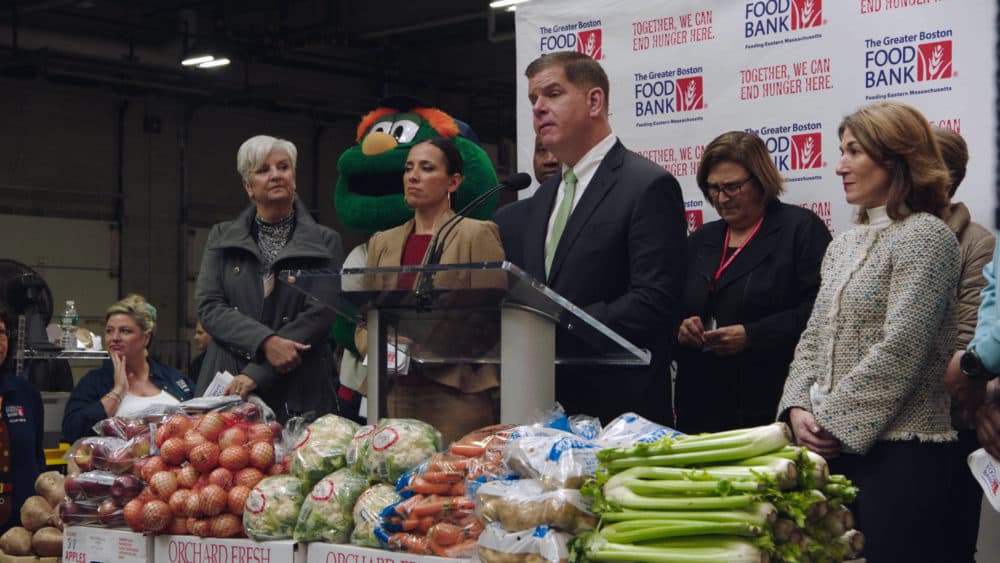 The second of director Steve McQueen's "Small Axe" films for Amazon Studios — five discrete features annoyingly miscategorized as a season of television on the streaming service's website — immerses us in the swoony sights and sounds of an all-night house party on a sweaty Saturday in 1980, basking in the peacocking fashions and stunning musical sequences both exuberant and erotic. An ecstatic, thrillingly tactile experience. (Streaming on Amazon Prime Video.)
"Being John Malkovich" scribe Charlie Kaufman adapts Iain Reid's creepy, compulsively readable 2016 best-seller into something more like a clothesline for his pet obsessions, from which he hangs lengthy dissertations on decrepitude, the mutability of memory and most importantly, the poisonous effects pop culture fantasies can have on the minds of miserable men. It's still a horror story but now one that hits uncomfortably closer to home. (Streaming on Netflix.)

The Cape Verdean star/subject/title character of Pedro Costa's unclassifiable seventh feature returns to Lisbon four days late for the funeral of her husband, from whom she'd been estranged for decades. Costa once again casts real-life residents from the slums of Portugal to play abstractions of themselves, artfully arranged in inky shadows punctured by sharp shafts of divine light worthy of Caravaggio. Often inscrutable, and unforgettable. (Streaming on The Criterion Channel. Available to rent or purchase on iTunes.)
Writer-director Eliza Hittman's third film is a small miracle of inferences and implicit understandings. Following two rural teens on a road trip to New York City so one can get an abortion, the film could easily have been a hectoring screed. But Hittman's approach is entirely experiential. She nestles her handheld camera so close to these extraordinary actresses' faces we see the whole movie behind their eyes. (Streaming on HBO Max. Available to purchase via video on demand outlets.)

Under the dazzling direction of Spike Lee, the former Talking Heads frontman leads an identically clad, 11-piece barefoot band, plus two backup singers, stomping across the stage untethered by any cords, cables or equipment stands. They're always on the march, arranging themselves into striking tableaux or swirling squiggles of bottomless groove. It's a rapturous movie experience, overflowing with the funky positivity 2020 held in such short supply. (Streaming on HBO Max.)
---
Honorable Mentions: "Another Round," "Da 5 Bloods," "Lingua Franca," "On the Rocks" and "The Painted Bird."