Harvard Film Archive Celebrates The Contemplative Cinema Of Kelly Reichardt
This article is more than 3 years old.
"You can't find real quiet anywhere these days," complains an unreconstructed hippie played by singer-songwriter Will Oldham in writer-director Kelly Reichardt's 2006 "Old Joy." He's obviously never seen a Kelly Reichardt movie, as her hushed, contemplative pictures amount to oases of "real quiet" in a cinematic landscape increasingly dominated by sensory assaults. Stripped of artifice and slowed down to the pace of everyday life, these are movies that give you a little breathing room — some space to find your own way inside them — and in return tend to rattle around your head for ages afterward. (I never get tired of telling people how the first time I saw "Old Joy" I couldn't wait for it to be over, then found myself unable to stop thinking about it for several weeks.)
Probably because her films don't make a big deal out of how important they are, Reichardt's one of those directors who's become a beloved household name among critics and cinema buffs but has thus far remained under the radar of awards-givers and mass audiences. I assume that's finally going to change upon next week's arrival of "First Cow," the director's warmest, most crowd-pleasing picture yet, backed by indie distributor juggernaut A24. In anticipation, the Harvard Film Archive has put together "Traveling Light: The Films of Kelly Reichardt," a complete retrospective showcasing all seven of her features to date.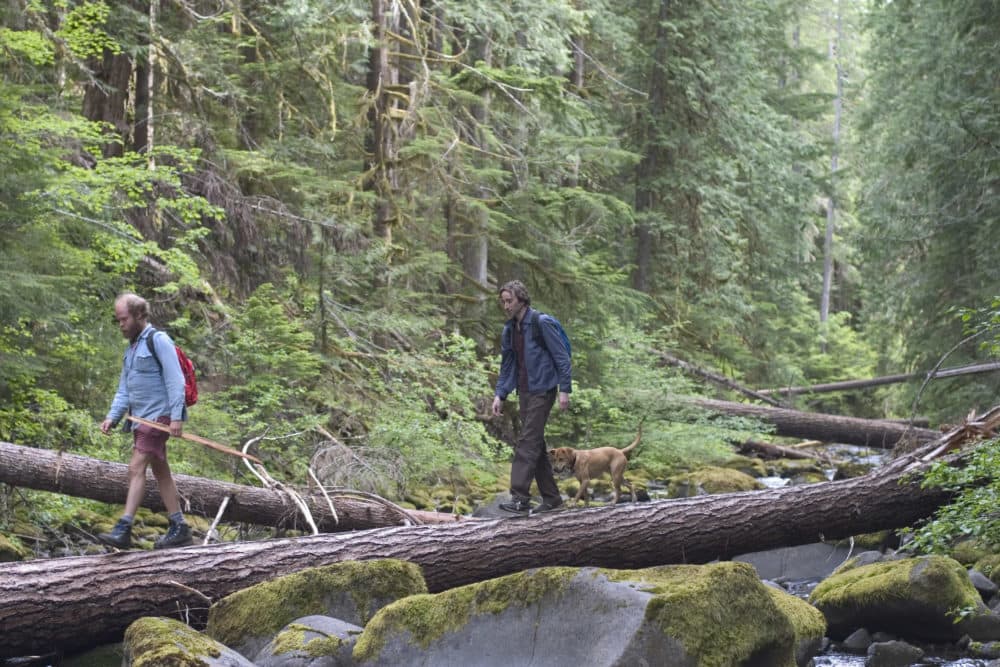 A lot of these are streaming on Amazon Prime, but they aren't the kind of movies you want competing with household distractions or your phone. Reichardt films are immersive experiences, inviting you to settle in and let your metabolism power down to their pace. These are films of loaded glances and pregnant pauses, where even the slightest gestures become seismic. The stories are told in the spaces between the dialogue, the lines not nearly as important as the looks surrounding them. Everything's happening when it seems like nothing's going on.
Her uncharacteristically brash 1994 debut "River of Grass" found the policeman's daughter from Dade County putting her own spin on the then-ubiquitous outlaw lovers-on-the-run formula. But Reichardt's signature style didn't fully assert itself until she returned 12 years later with "Old Joy," in which a mournfully mellow camping trip for two old college buddies becomes a devastating dissection of the ways friends inevitably grow apart over time. Her first film, written with frequent collaborator Jon Raymond, shrewdly uses the Oregon exteriors to comment on the characters' inner anxieties, their conversation limited to plaintive, perfectly specific laments like, "Sid's is gone, man. Rents got too crazy so it's a smoothie place now."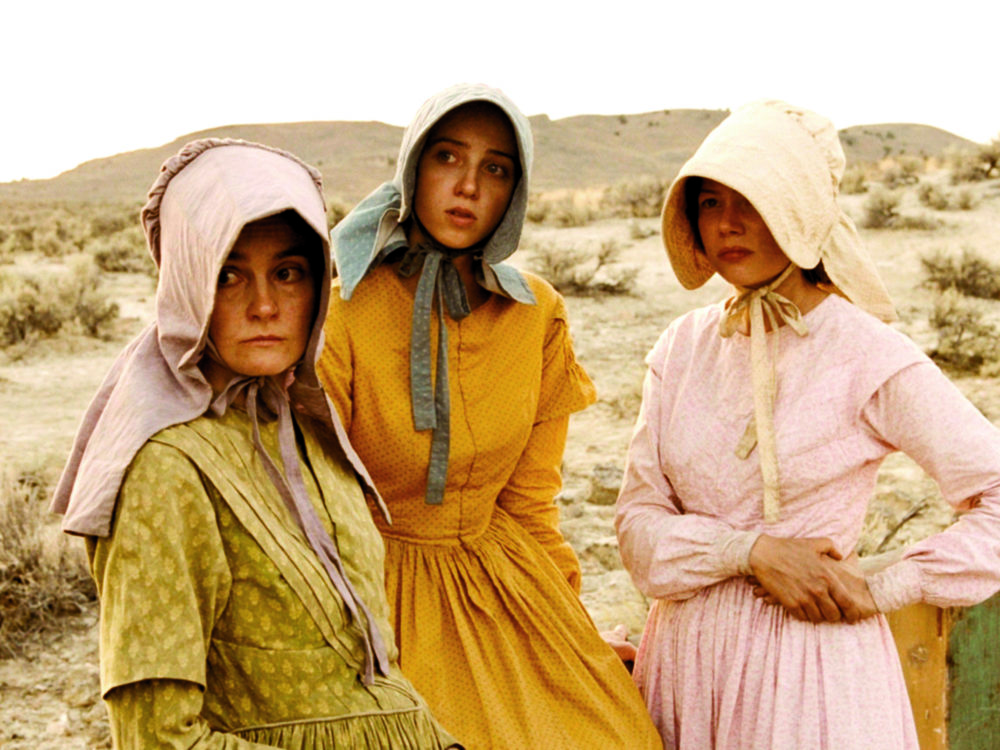 So much of Reichardt's work is concerned with pitting our puny perspectives against the vastness of nature. Never more so than in her pulverizing 2010 western "Meek's Cutoff," based on a real-life Oregon Trail nightmare about a wagon train that went missing in 1845. Following the advice of a blustery blowhard (Bruce Greenwood) who claims to know a shortcut, the settlers try to keep it together while running out of water and supplies in increasingly inhospitable terrain.
Basically the longest, saddest joke ever told about men not asking for directions, the film stars Reichardt regular Michelle Williams as a flinty pioneer woman and undercuts genre expectations at every turn. It's a story steeped in the daily drudgery of life on the frontier, wound down to the rhythms of the endless, arduous crossing. I've seen it several times and still never notice that not a word is spoken for the film's first seven minutes.
Some of the political parallels in "Meek's Cutoff" are obvious. (As the director herself has mentioned, a braggart leading a bunch of people into the desert without a plan felt terribly timely in the mid-2000s.) But more interesting is how she formally, frustratingly confines us to the POV of the women in the picture. The boxy 1.33 aspect ratio mimics the obstructed view from beneath their elongated bonnets, while the camera hangs back where they're forced to walk behind the wagons. Crucial, plot-driving conversations had by the male settlers up front are barely audible, seen from afar. These women's status as second-class citizens — even within their own families — is made powerfully visceral by the filmmaking choices.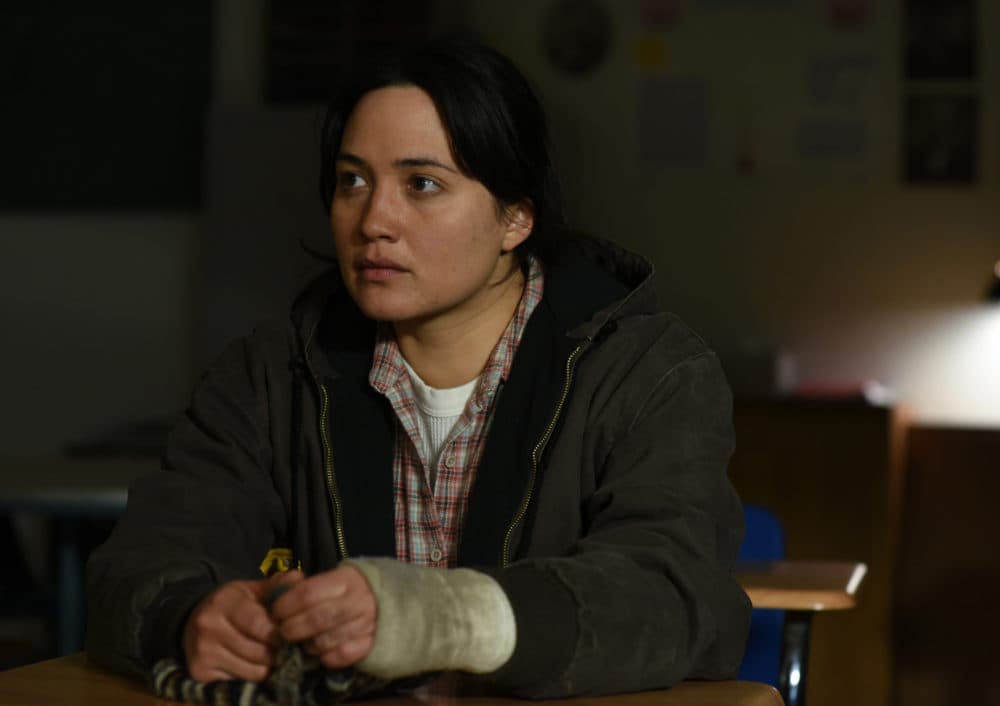 I've never seen movie characters more convincingly exhausted than those of Reichardt's 2016 "Certain Women." A masterpiece in miniature, this enthrallingly intimate adaptation of three loosely overlapping short stories by writer Maile Meloy is small in scale but packs enormous emotional power. Laura Dern headlines the all-star cast as a harried lawyer with a married boyfriend and an even more troublesome client. Michelle Williams plays a prim-and-perfect mom sneaking cigarettes and struggling to keep up her facade. Finally, Lily Gladstone breaks your heart as a lonely rancher longing for a night school teacher played by Kristen Stewart.
Dern's been lauded for some of her hammier turns as of late, so it's nice to remember how deftly she can underplay, while still pulling off the best "you've gotta be kidding me" face in the business. Meanwhile, it's tough to imagine a more perfect match for Reichardt's muted approach than the micro-adjustments that flicker for an instant across Stewart's eyes. This is a movie of perfectly judged details, like the way one corner of Dern's sweater hangs out untucked, or how Stewart wipes her mouth with a diner napkin that's still wrapped around the silverware.
My favorite of the films in this series, "Certain Women" is a movie about tired, overworked people inside that "real quiet" who are aching to be heard. It's one of the most convincingly sympathetic depictions I've seen of contemporary American life, and the work of a brilliant filmmaker just hitting her stride.
---
"Traveling Light: The Films of Kelly Reichardt" runs at the Harvard Film Archive through March 13.