Julia Cameron's 'The Listening Path' Carves A Compassionate Way Forward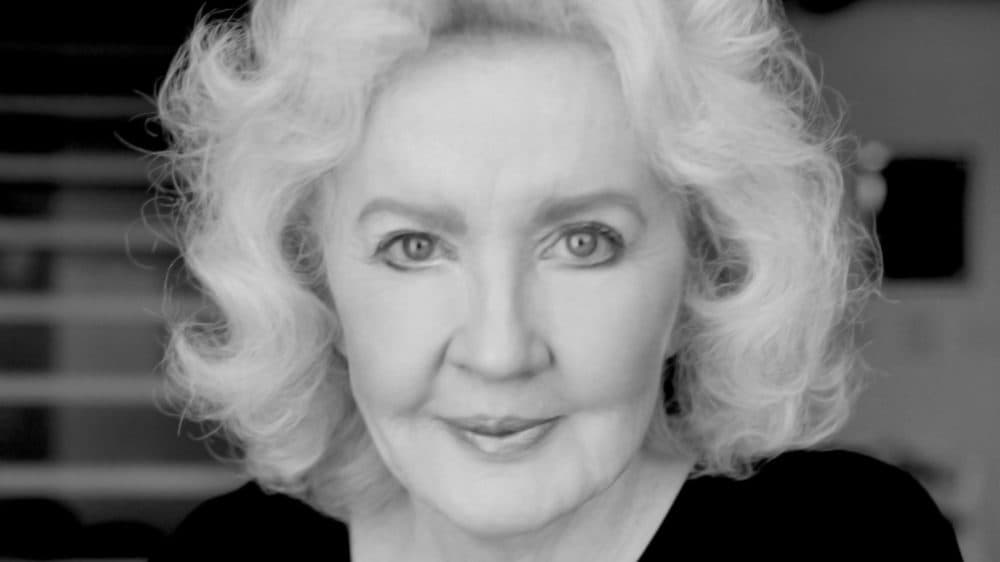 This article is more than 2 years old.
Author Julia Cameron is affectionately named the "Queen of Change" for a reason.
Millions of people across the world own at least one of the more than 40 books Cameron has written on reclaiming creative power. Change, for Cameron, is an essential impetus to emotional and spiritual growth. In a time as tumultuous as ours, when everything feels like it is or has changed, her newest book unfolds a new trajectory for creatives to follow.

"The Listening Path" takes the reader through a six-week program that serves as a follow-up to Cameron's wildly successful 1992 book, "The Artist's Way." In "The Artist's Way," Cameron provides tools for artists to reclaim their intuitive and creative power. "The Listening Path" (out now) asks artists to go deeper by honing and fine-tuning the act of attentive listening.
When Cameron moved from the bustle of Manhattan to Santa Fe, one of the biggest changes she noticed was the noise. "I found myself missing urban sounds," she says. "But as I became adjusted to the quiet, I found myself thinking, 'oh, this is very valuable'... I found myself feeling like I had something to say."
The idea of not just listening, but actively listening, intrigued Cameron. "Many of us go through our lives consciously tuning out the sounds around us," she points out. But she says that when we block out the sounds around us, we miss extraordinary chances to listen. "What I found is that if we tune in instead of tune out, we're rewarded by a sense of connection."
"The Listening Path" centers and expands on this art of attentive listening as a way to intuitively tap into our surroundings and the people around us. The book starts off with three practices that may already be familiar to readers of "The Artist's Way." Morning writing sessions, "artist dates" and scheduling time to create are the pillars on which "The Listening Path" continues to build. It poses a challenge "that we can take up in a number of ways...to give us a focused way to channel our creative energies," says Cameron.
How do you even begin to channel your creative energy? How do you tap into it? Countless creatives have asked Cameron these questions. It's especially pertinent right now, with many still in quarantine due to COVID-19. Seasonal depression and isolation can create a toxic cocktail of despair and loneliness. Artists have a special way of being particularly hard on themselves when they aren't able to create, says Cameron. "We have enforced solitude and if we don't set a regime for ourselves, we can find ourselves feeling sort of crazy."
"Reach within. You're going to discover a greater level of strength, courage, compassion and bravery than you may have felt you ever had."

Julia Cameron
This is where "The Listening Path" comes in. Actively listening to your intuition, to others and your surroundings, expands our capacity for empathy, love and connection. "We're challenged to move deeper," Cameron points out. "We find ourselves called to answer a deeper vocation."
Cameron has taught "The Listening Path" and "The Artist's Way" to people from across the globe. She found that many of her students not only reached a creative breakthrough but a spiritual one as well. "I thought that I would be too 'woo-woo' for some students," Cameron jokes. "But people were extremely excited at the prospect of reaching beyond the veil."
The veil Cameron speaks of is the one that separates our physical world and our spiritual one. "The Listening Path" provides the tools to tap into both. The result is a deeply spiritual experience, as much as it is a creative one. "The book is really a spiritual tool kit," Cameron says. "People who started the course off as agnostic or atheistic found themselves opening up... they became excited by their own spirituality."
With the recent insurrection on the Capitol and divisive movements growing across the United States, the art of listening is more important now than ever. "It's pivotal," says Cameron. "It's how we build intimate connections with each other, across our differences... deeper listening will lead us to more informed choices."
For those artists who are still struggling to express themselves or create in a pandemic, Cameron has one piece of advice. "Be tender with yourself," she says. She suggests starting off with morning pages, a stream-of-consciousness journaling session that readers are encouraged to do each day. "Reach within. You're going to discover a greater level of strength, courage, compassion and bravery than you may have felt you ever had."