5 Things To Do This Weekend, Including Celebrating Martin Luther King Jr. And A Virtual Circus Experience
We're only two weeks into January, and with all that unfolded last week (was that just last week?), I think we're all in need of some magic in our lives, and definitely some rest. For this weekend's event picks, we gathered some things that will take you somewhere else on this upcoming long weekend (virtually, of course).
Friday, Jan. 15
If you're like me, and have been missing the feeling of being at a live show — this one is for you! BCA Launchpad residents, Castle of our Skins, have put together a musical performance that will be livestreamed from the black box theater at the Boston Center for the Arts, making it feel like an intimate show that you can watch right from your home TV. This performance highlights the "lengthy and complicated intermingling of African American composers and European aesthetics."
---
Friday, Jan. 15
It's been a long time since I have gone to a circus, and the magic this event promises is something we could all use right now. Organized around the idea that "A light that shines in an empty space makes us feel less alone," "Keep the Light On" brings the circus into your home. (A bonus? Access to reasonably priced snacks from your own kitchen!) Part of American Repertory Theater's Virtually OBERON series, and filmed in partnership with The Loop Lab, this virtual event features the acts of Boston Circus Guild members Liz Knights, Tim Ellis, Elsa Hall and Alexis Hedrick. You can expect to see juggling,  performances using aerial straps and more. (Some of the proceeds from this premiere go toward the Boston Circus Guild Performer Relief Fund.)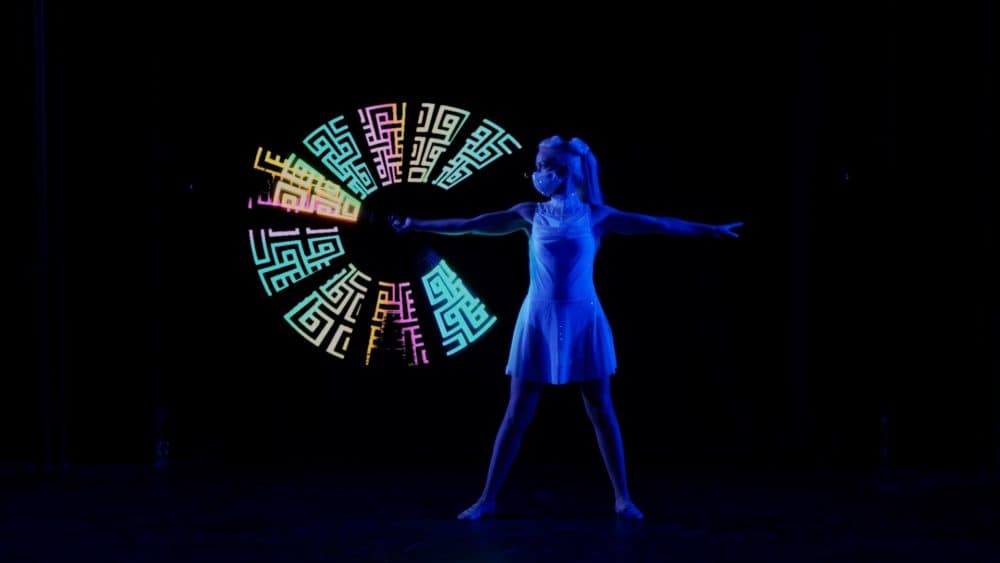 ---
Saturday, Jan. 16
During a time where travel is frowned upon, I have resorted to watching films that transport me mentally instead. "Agadez" takes the viewers on a journey all the way from the Sahara Desert to Europe, and around the U.S. This film started as a documentary about the Tuareg people and then shifted to focus on Nigerian singer-songwriter Bombino, also a Tuareg, and how his music became a heavy influence on a new generation. A conversation with the filmmaker, Ron Wyman, will take place after the screening.
---
Sunday, Jan. 17
To kick off Dr. Martin Luther King Jr. Day celebrations a day early, the Boston Children's Chorus will be hosting a free virtual concert. This year, the 18th annual MLK Jr. Day concert looks and feels a little different, as it moves online. Still, over 300 diverse voices will be singing and performing spoken word along with Broadway singer-actor Roman Banks and actress-singer E. Faye Butler. This is a remarkable performance that will reflect the strong resiliency of the community. And this performance is especially unique because all the singers recorded themselves and mixed their own tracks.
---
Monday, Jan. 18
To celebrate the legacy of Dr. Martin Luther King Jr., the Museum of Fine Arts Boston will be having a virtual celebration that will stream on YouTube and Facebook. The program is set to bring leaders from all parts of Boston to share their personal stories that reflect Dr. King's teachings. Among those who will be speaking are Boston City Councilor Julia Mejia, King Boston executive director Imari Paris Jeffries, artist Rob "Problak" Gibbs and many more. You can expect a musical performance by Danny Rivera and even a poetry reading by Porsha Olayiwola. This event will be the perfect way to reflect on Dr. King's legacy.