5 Things To Do This Weekend, Including An Interactive Art Installation And A 'Yarnstorm'
Artists have really come together collectively to try to bring us joy in every way that they can. This weekend, we have very colorful and vibrant picks for you in case you need a little pick me up. We could all benefit from things that were created to bring us optimism.
Friday, Jan. 22-Feb. 21
Bringing optimism into the new year, the Esplanade Association presents "Hatched: Breaking through the Silence," a four-week audio and visual experience open to the public. After months of taking socially distanced walks and not seeing anything at the Hatch Memorial Shell — I am excited to finally be able to stop on my walk and be able to watch a 15-minute show designed to lift my spirits with projection-mapped visuals and music composed by Maria Finklemeier and recorded by local musicians.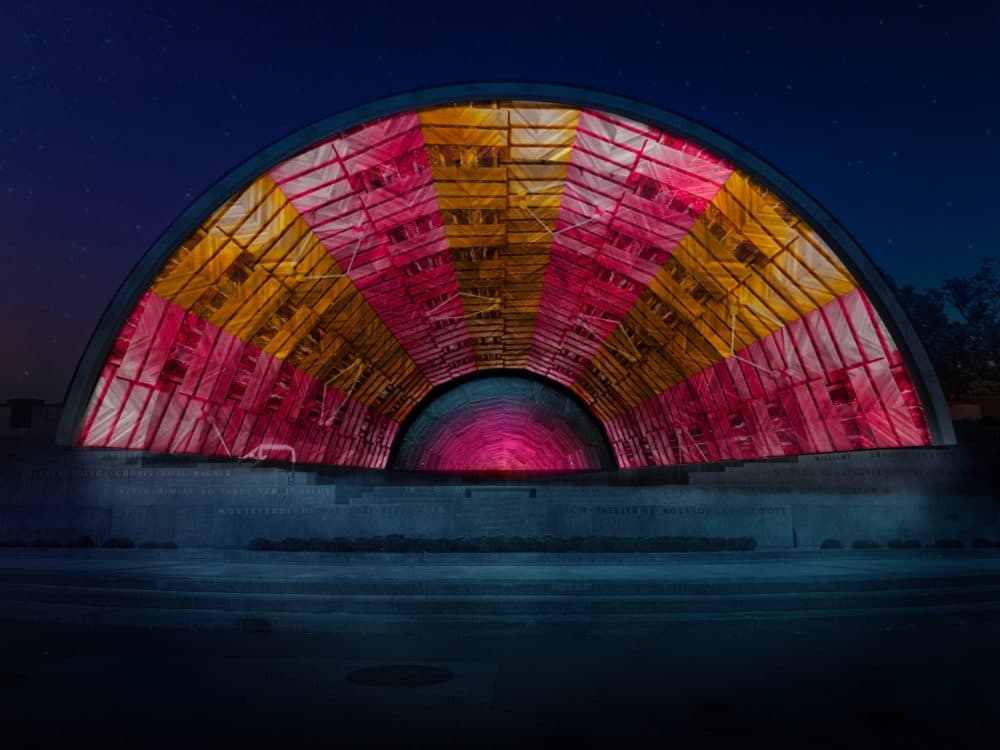 ---
Through March 31
A colorful exhibit of yarn is now on display at the Tower Hill Botanical Garden. Yarnstorming — or yarnbombing — is a type of art form (new to me!) that is referred to as "graffiti knitting." Think of a garden splattered with paint, but instead of paint, the artists used yarn to beautifully and colorfully adorn the area. In case you were wondering (like me!) how many pom poms were used throughout this project, there are over 2,000 to be found throughout the 25 pieces of art in the garden.
---
Through March 14
Something new is always underway at the Seaport Common. This exhibit, called "Mi Casa, Your Casa 2.0," translates into "My house is your house" and is meant to represent small houses. Artists Hector Esrawe and Ignacio Cadena were inspired by the markets of Latin America that are always bustling with people and lively conversations. This interactive art installation welcomes you to come inside and even take a seat on a swing.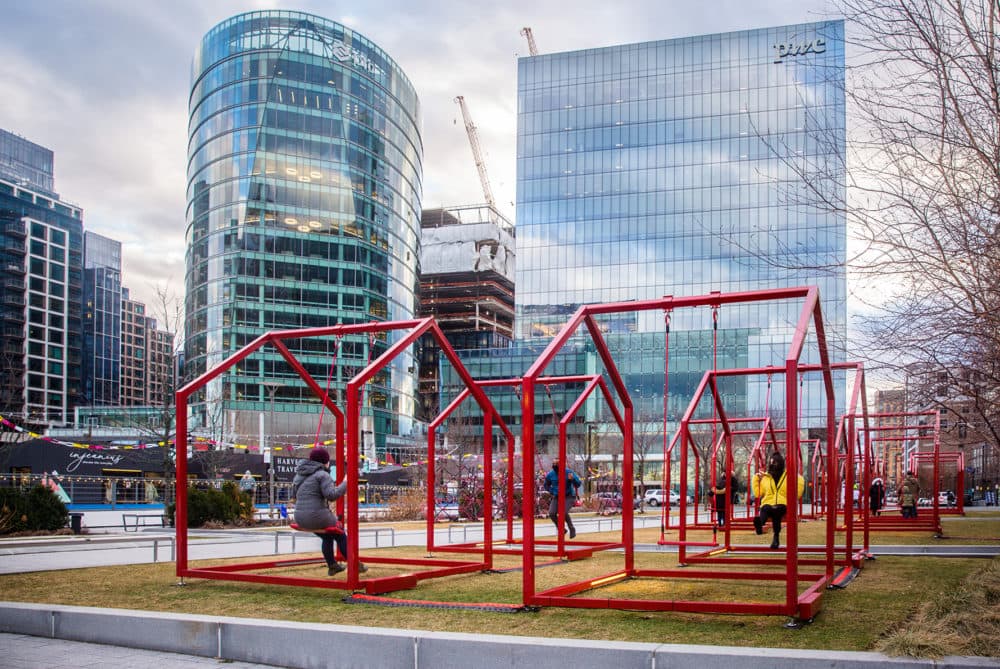 ---
Sunday, Jan. 24
The Promise is Hope is a singer/songwriter duo composed of Ash and Eric L'Esperance whose voices truly do compliment each other. Sometimes I get bored of my same 25 songs on repeat — so here's a chance to venture out and learn about some new music meant to be "Folk that makes you feel stuff." A portion of the proceeds from the concert will be donated to The Healing Garden in Harvard, Mass.
---
Monday, Jan. 25
This event is a way to commemorate the 10th anniversary of the Egyptian Revolution and is also a part of the Civically Speaking series by A.R.T. that is filled with virtual conversations, lectures and performance events on history, politics and more. Along with songs from the new album "Flap My Wings," there will also be a conversation with its creators and contributors. It'll end with an animated music video for the title song, which was recorded remotely.