Weymouth Compressor Operator Says It's Starting Up Facility This Weekend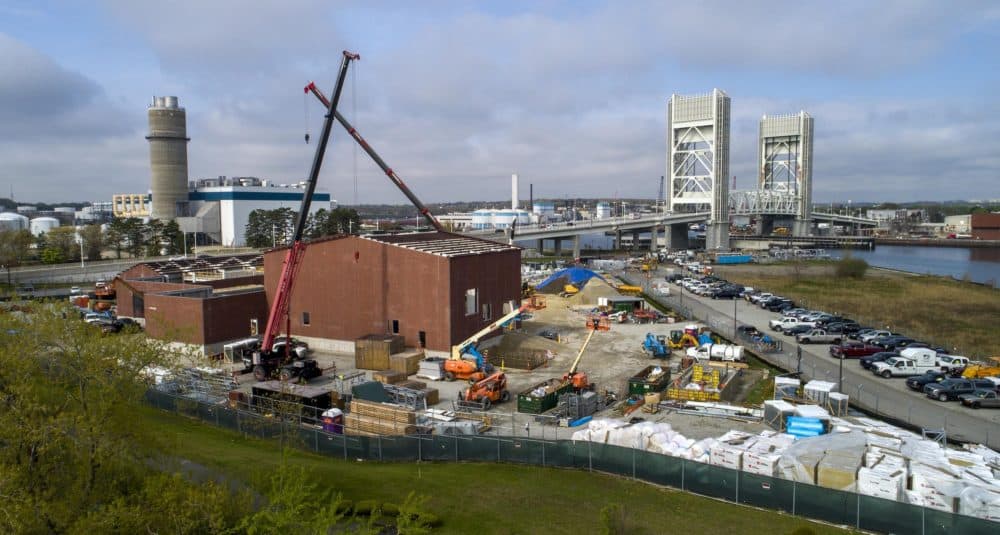 This article is more than 1 year old.
After two unplanned emergency shutdowns in September delayed the startup of a controversial natural gas compressor station in Weymouth and triggered a federal safety investigation, the company behind the project, Enbridge, says it's "identified and addressed" any problems and is ready to go into service this weekend.
"The compressor station will methodically be placed in service beginning on January 23, in accordance with applicable regulations and with oversight from PHMSA [the federal Pipeline and Hazardous Materials Safety Administration]," Enbridge spokesman Max Bergeron said in a statement. "We expect to have the ability to start flowing gas through the compressor station for our customers in the coming days."
Bergeron declined to share PHMSA's reports on the September emergency  shutdowns, saying only: "The root cause analysis reports for the September 11 and September 30 events at the Weymouth Compressor Station presented recommendations to strengthen Enbridge's procedures for safely commissioning new facilities. We have already begun implementing the recommendations."
A PHMSA spokesperson did not immediately respond to emails and phone calls, but WBUR obtained a letter to Enbridge from PHMSA Eastern Regional Director Robert Burrough stating that the agency "has reviewed the root cause failure analysis" and "approves the temporary operation of the compressor units in the Station."
The news comes days after some new members of the Federal Energy Regulatory Commission (FERC), which oversees interstate pipelines, signaled that they were concerned about the project and might be willing to reconsider its permit.
The Weymouth Compressor is a critical part of Enbridge's Atlantic Bridge project. Once in operation, it will help pump fracked natural gas from Pennsylvania through New England and into Canada.
Local residents and politicians have fought the project for years, arguing that it poses significant health and safety risks, and is antithetical to the state's climate goals and environmental justice policies.