6 Black-Owned Restaurants To Support, Not Just During Black History Month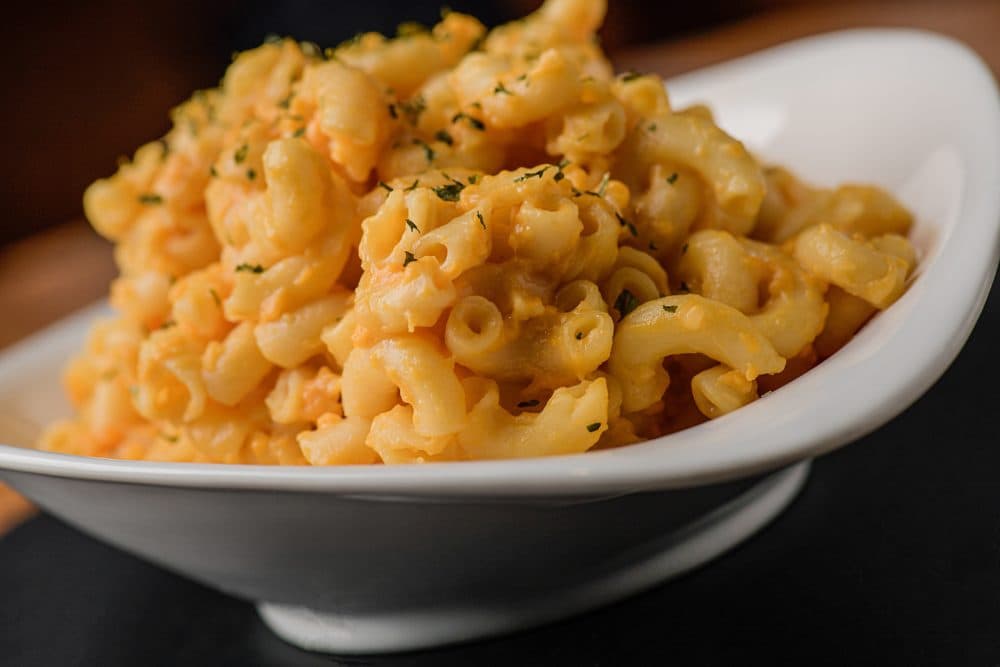 Black History Month is as much about the present as it is about reflecting on the past. Right now — as restaurants fold left and right and Boston's communities of color and immigrants are disproportionately impacted by the COVID-19 pandemic — we can all make mindful choices about which businesses we support. And seldom has supporting our neighbors been so, well, delicious. Order takeout from these eateries — well beyond just this one month — and hopefully you'll find some new favorite places to gather in person once it's safe to do so.
Opening up a restaurant during a global pandemic takes an incredible amount of positivity. And owner Nicole Gunn is banking on the fact that you might enjoy some of her Positivi-Teas right now: sugar-free and fruity teas that harken to her Aruban heritage with names like Aruba Ariba and the Taino Goddess. The drinks showcase flavors of mango, lemon and more and are works of art in themselves --Instagram-worthy layered beverages that look like neon sunsets. Since opening in December of 2020, fitness-minded folks in JP and the surrounding area have ordered up combos of protein shakes like banana nut muffin and peanut butter Oreo, plus 32-ounce tankards of tea to hydrate on-the-go. Also on the menu are smoothie bowls, protein bars, coffees and other bites for a lean start to the day.
---
This time last year, you could hit up the crowded Darryl's most nights of the week to savor live music along with a dinner of braised beef short ribs and garlic mashed potatoes. But during the pandemic, owner Nia Grace — who worked as general manager for two years starting in 2015 before buying the spot in 2018 — has had to pivot. For now, the South End eatery is open for takeout only, but a pandemic isn't stopping Grace, who also founded the Bostown Music Festival, from community-building. Along with Royal Smith of Tavern 7 and founding members from Soleil, Wally's Cafe and Savvor, Grace started the Boston Black Hospitality Coalition early during the shutdown in 2020 in hopes of supporting Black-owned restaurants and bars that were facing possible closure. Grace soon hit the pavement creating campaigns to encourage customers to support Black-owned spots and securing grants from the NAACP Boston to help keep member businesses afloat. Hopefully soon the neighborhood will be able to gather at Darryl's again, maybe over plates of fried catfish with Cajun remoulade and steaming bowls of jambalaya, but until then, Grace is doing what she knows best and supporting those around her.
---
This barbeque restaurant located within Dorchester Brewing Company is celebrating its first birthday, after opening on Martin Luther King Jr. Day last year. M&M operated for a while as a favorite food truck, and while the brick-and-mortar spot might still be new, the restaurant's roots run deep. Marion and Maurice Hill, the grandparents of current owner and Dorchester native Geo Lambert, first opened the brand in 1982. Lambert has helmed the business, slinging sauce-slathered ribs, fall-apart brisket and fried chicken since about 2010. Dishes harken back to Dorchester, like the Dot Basket of three fried chicken wings and the Geneva Ave sandwich of beef brisket with house-made barbecue and smoked cheese sauces. The aptly named Dumpster Fries, too — featuring heaps of barbequed meats and house sauces piled onto hand-cut fries — are a dish of welcomed decadence.
---
This Cape Verdean eatery in Dorchester showcases the bold flavors and favorite ingredients of the island nation: paprika, garlic and plenty of seafood. Traditional dishes mix Portuguese and West African inspirations, like the feijoada — beans with pork and spicy Portuguese linguiça sausage — and the cabritada dish of stewed goat and yucca. Savor grilled salt cod and shrimp in a variety of preparations, too, including the popular camarão Moçambique, which showcases a white wine-based spicy sauce. Pile your plate at the daily lunch buffet, served Monday through Saturday. At $5.99 per pound of takeout, it's tempting to head back home with a five-pound feast of fried yucca.
---
Nubian Square nosh spot Soleil brightens the neighborhood with chef-owner Cheryl Straughter's spin on Southern favorites. Open for breakfast, lunch, dinner and also for catering orders, find gooey mac and cheese topped with herbed bread crumbs, lemon-wedge topped salmon filets, and ribs slathered in sauce. Rotating specials keep things fresh — like the banana walnut pancakes that make getting up in the morning that much sweeter. Straughter's culinary training along with her master's degree in social work shine through here, where the flavors offer some warm comfort during a time when we need it the most
---
Yahya Noor's gem of a restaurant, Tawakal Halal Café in Eastie, has snagged national acclaim. And with a bite of his Somali cuisine, overflowing with slow-simmered flavors, it's easy to see why. Along with the sambusa appetizer, he recommends the house specialty goat "hilib ari" biryani, which features goat meat sautéed in a blend of cardamom, cumin, curry, turmeric and a dash of paprika and cinnamon. It comes with aromatic basmati rice cooked with whole pods of cardamom and cinnamon sticks, and you can also choose beef or chicken as a protein instead. "We might share borders with Ethiopia, where Ethiopian meals are spicy. But with Somali food, it's different," Noor says. "I always tell customers that we have spices, and the spices are just for the aroma and the taste, not for heat." Those looking for the lip-burn of a fiery dish, though, should try the house-made hot sauce. Crafted in small batches with habanero peppers, mango, fresh tomato, house-fermented lemon pickles and a ton of spices, the sauce simmers on low heat for about two and a half days. "The flavors are just amazing," he says. "Even just a little drop changes your whole dishes."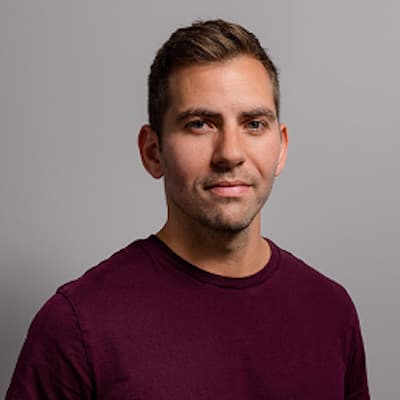 Nathan Tavares Culture Writer
Nathan Tavares writes about culture for WBUR.