Cambridge Votes To Decriminalize Psychedelics And All Controlled Substances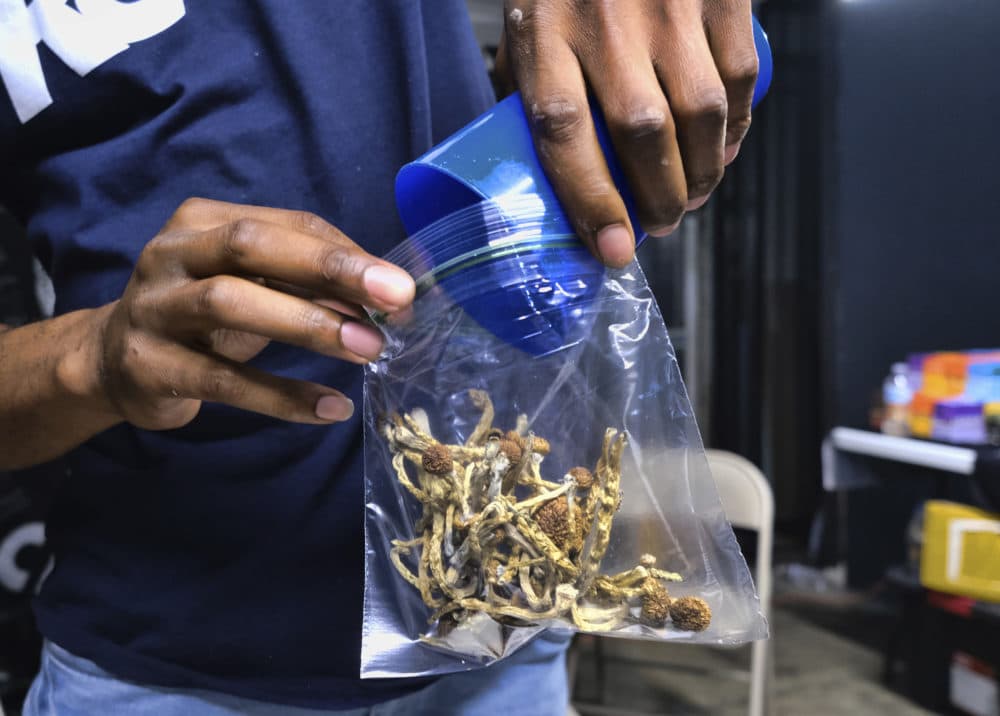 This article is more than 1 year old.
A second Massachusetts city has signaled that it wants to decriminalize the use and possession of entheogenic plants, or most psychedelics. The policy order, approved by Cambridge city councilors Wednesday night, also seeks to decriminalize all controlled substances.
Councilor Jivan Sobrinho-Wheeler, who sponsored the order, cited research suggesting that psychedelic plants and fungi — such as psilocybin mushrooms — can help treat some mental health and substance use issues. The measure directs the Cambridge city manager to work with federal and state partners to decriminalize psychedelics, which are illegal under federal law and are classified as controlled substances.
Councilor Timothy Toomey was the only member of the council who voted against the order.
Before the vote, about a half dozen residents spoke in support of the measure. Therapist Francis Guerriero told councilors he works with patients who use the substances to heal from conditions such as PTSD, and his patients report that the plants help with self growth.
"In my private practice I treat people who use entheogenic substances for their betterment," Guerriero said. "I support this because I see only benefits from [patients'] self reports, and I see no detriments."
Although therapeutic uses of entheogenic plants and fungi have been the subjects of increasing research yielding some promising early results, critics say more research is needed to understand their potential side effects.
Advocates from the Massachusetts Coalition for Decriminalization helped draft the Cambridge measure and are organizing supporters in other communities. The group also drafted a resolution approved last month in Somerville, which takes similar steps to decriminalize the substances.
Like the Somerville measure, Cambridge's order says it should be a low priority for law enforcement to charge anyone for possessing the psychedelic substances or any controlled substances. The order specifically asks Middlesex County District Attorney Marian Ryan to stop prosecuting people for the use or possession of controlled substances and to treat drug use as a public health issue instead.
"Drug policy in the United States and the so-called 'War on Drugs' has historically led to unnecessary penalization, arrest, and incarceration of vulnerable people, particularly people of color and of limited financial means," the order reads, "instead of prioritizing harm-reduction policies that treat drug abuse as an issue of public health."
Middlesex DA Ryan did not respond to a request for comment.
---
Editor's note: This post has been updated to reflect that psychedelic substances from both plants and fungi are being studied for their potential to treat some mental health issues. 
This article was originally published on February 04, 2021.