5 Things To Do This Weekend, Including A Poetry Reading And A Pop-Up Shop
The snow is so beautiful when it just barely begins to blanket the ground, but after it falls, it's treacherous. February days are gloomy and the desire to go out has decreased, at least for me. So this week, I'm tipping the balance toward virtual events. Of course, that means the one that does require leaving home is worthwhile!
Thursday, Feb. 18
The thing about poetry is that a few words can mean so much.  I love poetry readings and conversations for the invaluable insight and knowledge I gain. This Thursday, Honorée Fanonne Jeffers will be in conversation with Malcolm Tariq, who launched the "Poetry as Protest" series last Juneteenth. Jeffers wears many hats — she is a poet, essayist, scholar, English professor and author of "The Age of Phillis." She wrote the book after fifteen years of archival research into the life of Phillis Wheatley, a daring Black woman — so you're bound to learn something new about political upheaval and the transatlantic slave trade.
---
Thursday, Feb. 18
Is a list of 5 things really a complete list without music? I think not! In honor of Black History Month, the New England Conservatory's Black Student Union has put together a series of concerts and events.  They are presenting a livestream concert by the group Trio Gaia, featuring violinist Grant Houston, pianist Andrew Barnwell and cellist Yi-Mei Templeman. Trio Gaia will perform "Five Negro Melodies for Piano Trio," composed by Samuel Coleridge-Taylor in the early 20th century. Their performance will be followed by another captivating group comprised of musicians Geneva Lewis, Maria Loudenitch, Zhanbo Zheng and Gabriel Martins.
---
Saturday, Feb. 20
Two Harvard students, Maeve Miller and Adam Sella, will offer a deep dive into specific examples of photography that show how the medium helped promote ideas of racial justice during the time of the American Civil War. This virtual tour will be showcase two examples, an 1864 photograph of an enslaved boy and a portrait of Frederick Douglass.  The virtual student tours are ongoing, and offer viewers a new perspective on the Harvard Art Museums' collections.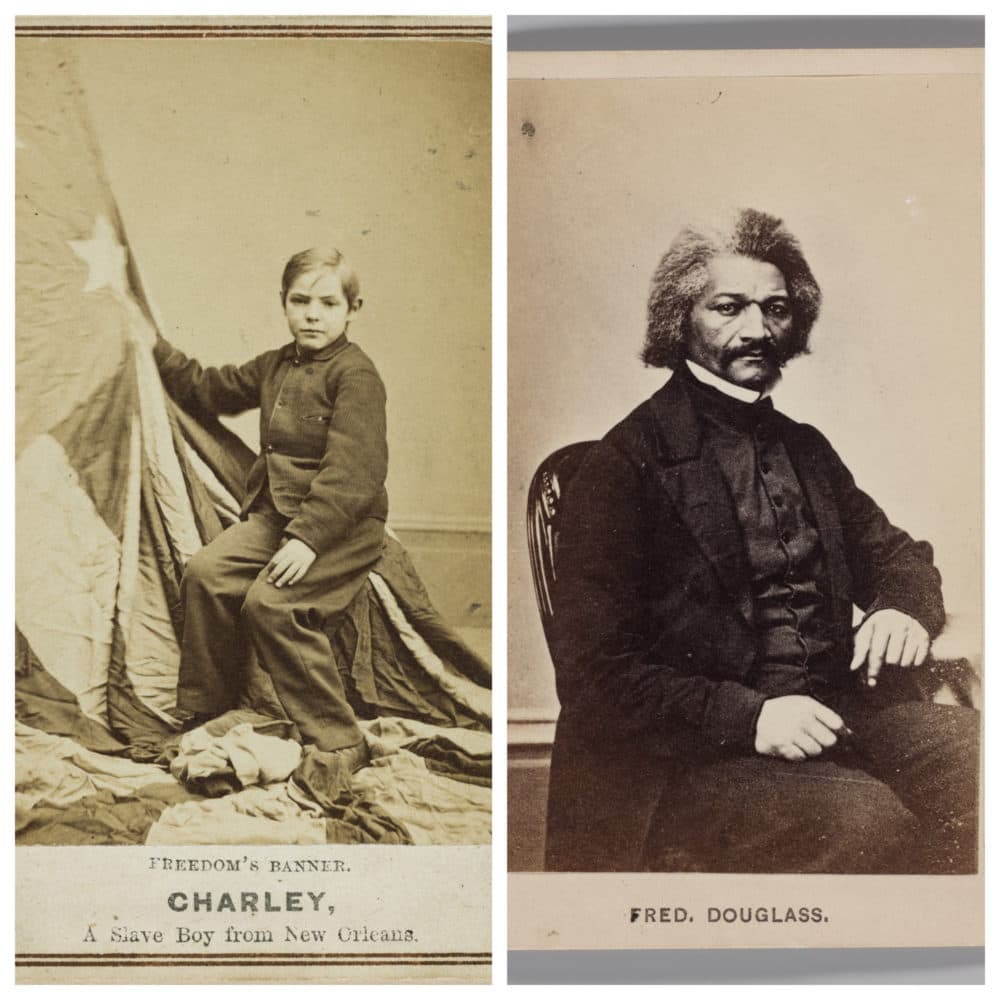 ---
Saturday, Feb. 20
Every Saturday through Mar. 6, the Spread Love Collective Pop Up will be up and running at the South Bay Plaza in Dorchester. This pop-up is a rotation of small, local Black-owned businesses. My goal this year has been to support more small businesses, and what a better way than to go shopping at a pop-up like this? My weak spot will always be earrings and body care, both of which they'll have covered and much more! If you do make your way out  — it should be for this!
---
Saturday, Feb. 20
A play written and performed by Dorchester natives will be presented digitally by Greater Joy Production at the Old Colony History Museum in Taunton. (Limited in-person tickets have sold out, but virtual seats are available.) Playwright Stephen Sampson's "The Toby Gilmore Story" tells the tale of a man who became a local hero of the Revolutionary War after being enslaved.