BSO Appoints Gail Samuel As New President And CEO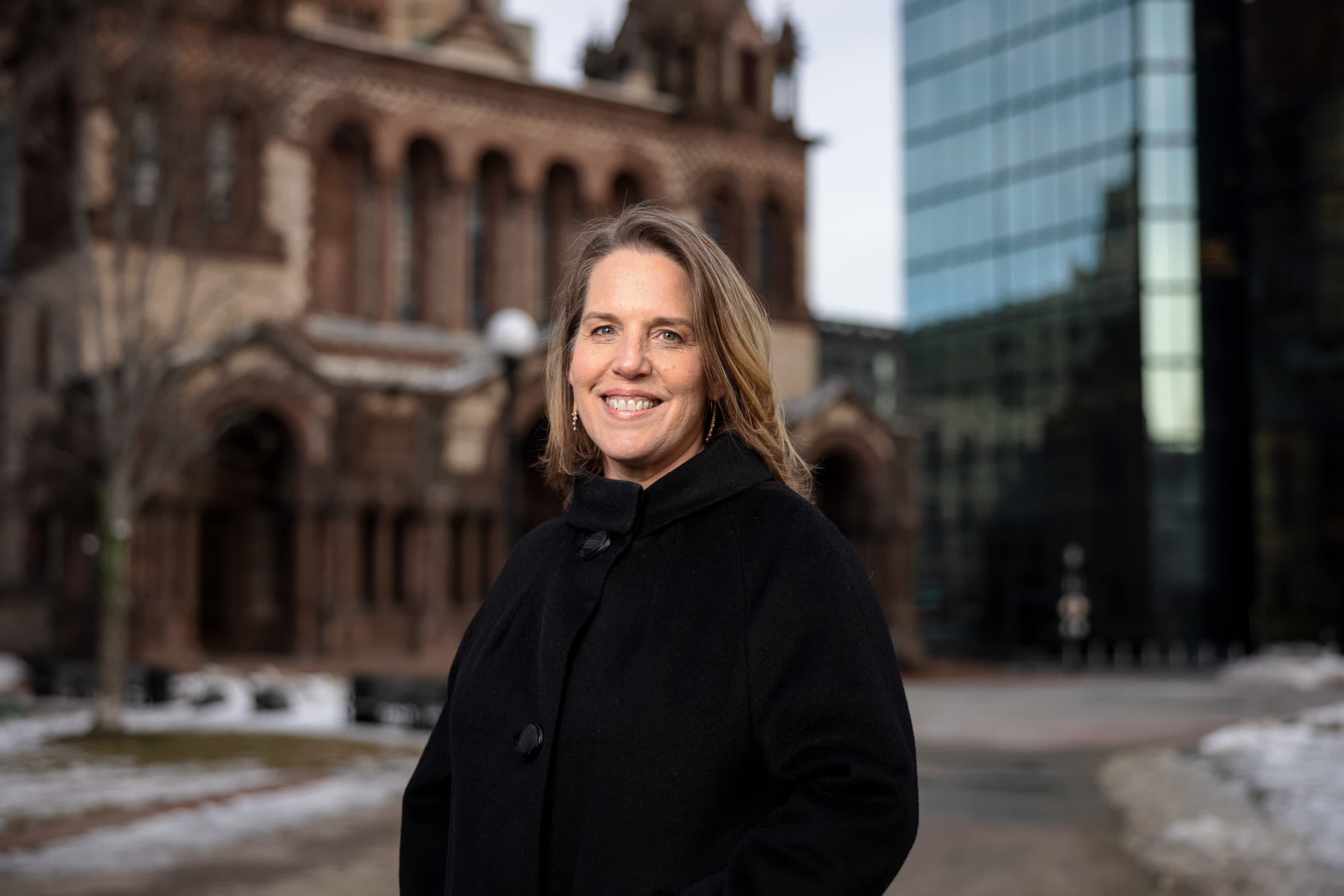 This article is more than 1 year old.
The Boston Symphony Orchestra announced its appointment of Gail Samuel as its new president and CEO, making her the first woman to lead the organization in its 140 year history.
Samuel arrives at the BSO after 25 years in senior leadership with the Los Angeles Philharmonic, where she was appointed COO in 2012 and executive director in 2015. She was hired by the BSO after a nearly year-long search that began in April 2020, after it was announced that the organization's president and CEO of more than 20 years, Mark Volpe, planned to step down.
"I just love working with people," Samuel said in an interview. "And as hard as it is to say goodbye to the people in L.A. — and it is really hard — the idea of coming and having a fresh start and meeting these new people, and building something with those people, was really exciting to me."
"Gail's impact on the Los Angeles Philharmonic, and by extension, the Los Angeles arts community, was widespread and cannot be overstated," said Susan W. Paine, chair of the BSO's Board of Trustees, in a press release. "Motivated by a true musician's sensibility, Gail spearheaded the advancement of many of the Los Angeles Philharmonic's now signature initiatives. She holds a sincere belief in the power and vitality of classical music, and the philosophy that cultural institutions carry a civic responsibility to serve their surrounding communities."
Samuel takes the reins at a difficult juncture for the BSO, which, like many arts organizations, has weathered significant financial hardship in the pandemic. The organization has not held any live in-person performances since March. In September it laid off 50 of its 180 administrative staff, citing $35 million in lost revenue.
Though she admitted it was a difficult time to take leadership of an arts institution, Samuel described the moment as a chance to reassess. "The opportunity I think the pandemic represents — which is not to say there's anything good about this pandemic — but things aren't normal," she said. "So I think there's a different appetite for looking at things more critically and making, maybe, different decisions to evolve."
Samuel's appointment comes two years after the BSO settled a pay equity suit with its principal flutist, who alleged she was paid significantly less than a male colleague of comparable stature. When asked if she planned to examine the BSO's pay structure and address any pay disparities, Samuel declined to comment directly. "As a woman myself, I think those issues are really important," she said. "[But] what that means in terms of the BSO I need to have a better understanding of."
Samuel assumes her new role in June.