In 'The Smash-Up,' Author Ali Benjamin Wades Through The Politics In A Marriage
This article is more than 2 years old.
Has any president ever invaded the day-to-day conversations of friends, spouses and family members the way Donald Trump has?
In Ali Benjamin's "The Smash-Up" (out Feb. 23), that corrosive omnipresence has complicated the marriage of 40-somethings Zo and Ethan Frome. (Not that Ethan Frome, though Edith Wharton's novel provides many wellspring elements for this one.)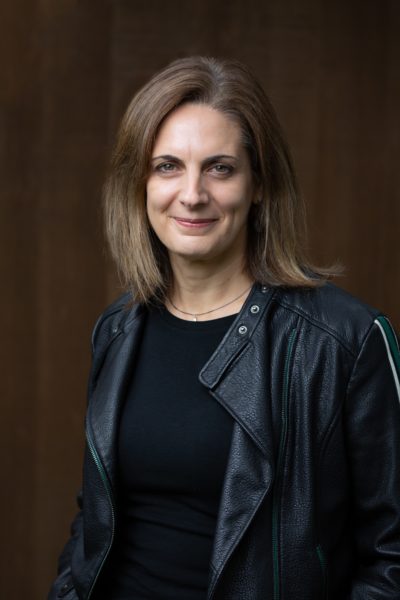 The novel begins and ends during a political inferno of a week: the September 2018 Brett Kavanaugh Supreme Court hearings. Not that any week of the Trump administration was particularly calm, but that one places in the top 10 for temperatures hitting a rolling boil. Benjamin uses this emotional climate as both backdrop and change agent for Ethan and Zo's faltering marriage.
"The Smash-Up" is primarily Ethan's story, and when we meet him, he is a bundle of languor and longing, worn down by the blandness of his daily life; by the nonstop energy of their hyperactive 11-year-old daughter Alex; by sky-high bills for her private school that they can't really afford (but is the only option to the under-resourced town school); and, most of all, by his wife Zo's all-consuming anger at all things Trump. He feels like, "It's all outrage these days, an infinite loop of outrages, like some sort of existential hell."
It wasn't supposed to be this way. In New York in the 1990s, Ethan and his best friend Randy had founded Bränd, an avant-garde marketing firm. In the early 2000s, Randy moved the ever-growing agency to Los Angeles and Ethan sold his company shares to fund a Thoreau-like move to the Berkshires, where he would fulfill his dream of becoming a novelist and Zo would expand her career as a documentary filmmaker.
They had chosen the (fictional) town of Starkfield for its rustic authenticity; they hadn't realized how much they'd crave the upscale features that are the hallmarks of neighboring Berkshire towns, like live theater, fine restaurants, art galleries, even quaint shops. Benjamin, a Massachusetts resident, delivers knowledgeable and entertaining descriptions of the region. This is her first adult novel; she is also the author of the 2015 bestselling and National Book Award Finalist young adult novel "The Thing About Jellyfish," and the children's book "The Next Great Paulie Fink," which landed on many book-of-the-year lists for 2019.
Sixteen years later, Ethan is now simply a bored website designer for hire (at one point he wistfully acknowledges to himself that he "hadn't understood how quickly the years would pass, and how easy it would be to produce nothing at all.")
For most of "The Smash-Up," Zo is less a character than a hot coil of anger and anxiety. She practically shimmers with rage in every conversation with Ethan, whether it's about Alex's school projects or the endlessly churning pot that is the U.S. in 2018. She obsessively buys household items, from wall hangings to furniture, as if she could devise a new world inside their house that is safely separate from the outside one. Mostly, she devotes her time to the Starkfield Women's Resistance, formed soon after the 2016 presidential election. (The members unofficially call themselves All Them Witches, in a comic nod to how they were once described in a local publication.)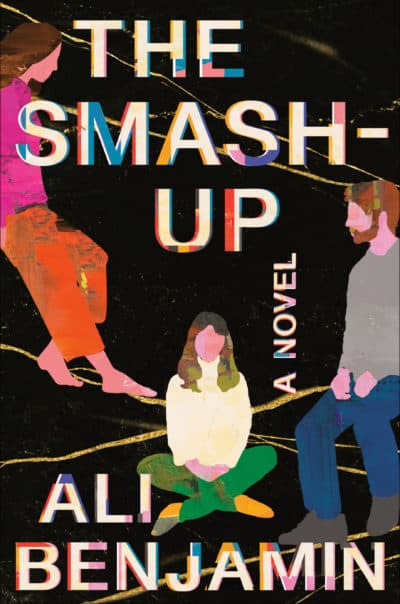 Of course, we are seeing Zo only through Ethan's filter, and that filter is more than a little clouded by midlife ennui and some singular distractions. In one subplot that feels predictable even before it begins, he fantasizes a romantic connection with Maddy, their 20-something live-in babysitter. In a more believably fraught storyline, Ethan may need to contend with a possible Me Too situation that occurred years ago between Randy and one of Bränd's biggest stars. Decisions are looming that will shape his and his family's future.
The story's day-by-day format builds a brisk page-turning momentum. Situations on a low simmer on Tuesday — friction at school between Alex and her classmates, Ethan's dilemma regarding Randy, a planned local demonstration by All Them Witches (with social media escalating its issues and its numbers) — are nearly erupting by Friday.
The downside of the breezy storytelling style is that Ethan is the only one with any range of emotions or perceptions; other characters rarely grow beyond the confines of their narrative purpose. That said, Benjamin has a keen eye and ear for the revealing cultural detail, whether it's billionaire couples critiquing their children's school reading lists at parents' night or someone in their 20s working some questionable side hustles in the gig economy. It's as if she Marie Kondo'd her scenes to keep only the elements that would bring readers some joy.
Early in the story, Ethan muses that Election Night 2016 marked a before and after in his life, "like the thick brown band embedded in the fossil record… that demarcates the age of dinosaurs and all that followed." It's perhaps reassuring to consider the vast scale of the record. Above that line is another one marking another change. And somewhere above that one, there's another one. And then, another.