MIT Spinoff To Build Commercial Fusion Energy Campus In Devens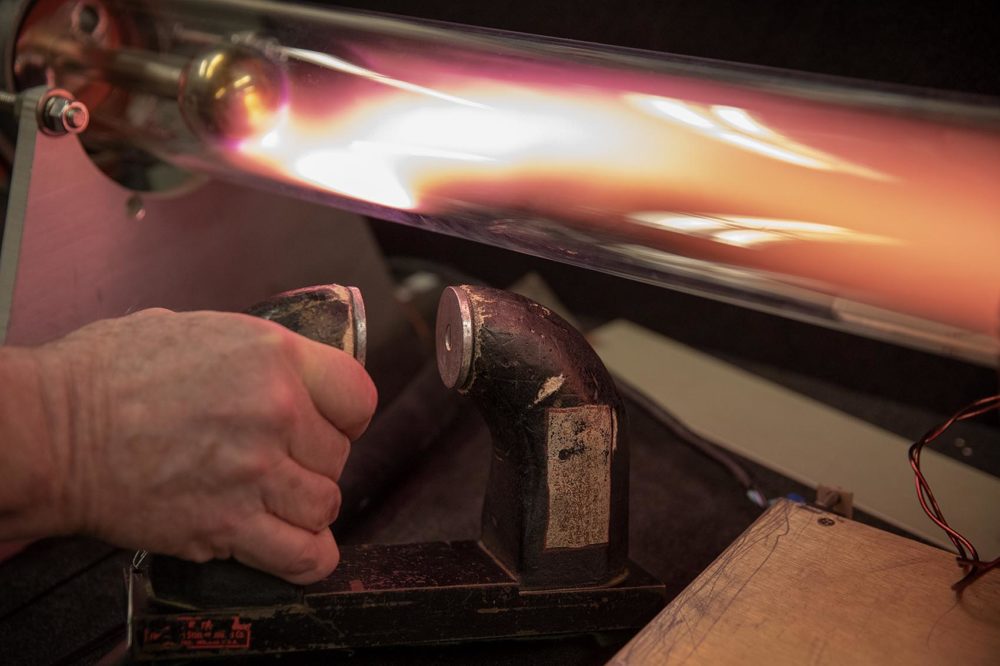 This article is more than 1 year old.
MIT spinoff Commonwealth Fusion Systems (CFS) announced Wednesday that it will build a 47-acre research and manufacturing campus in Devens, Mass., with the goal of bringing fusion power to market.
The campus will house an experimental fusion device called SPARC, which company leaders say will demonstrate that nuclear fusion is a viable power source. The campus will also include the company's corporate offices and an advanced manufacturing facility.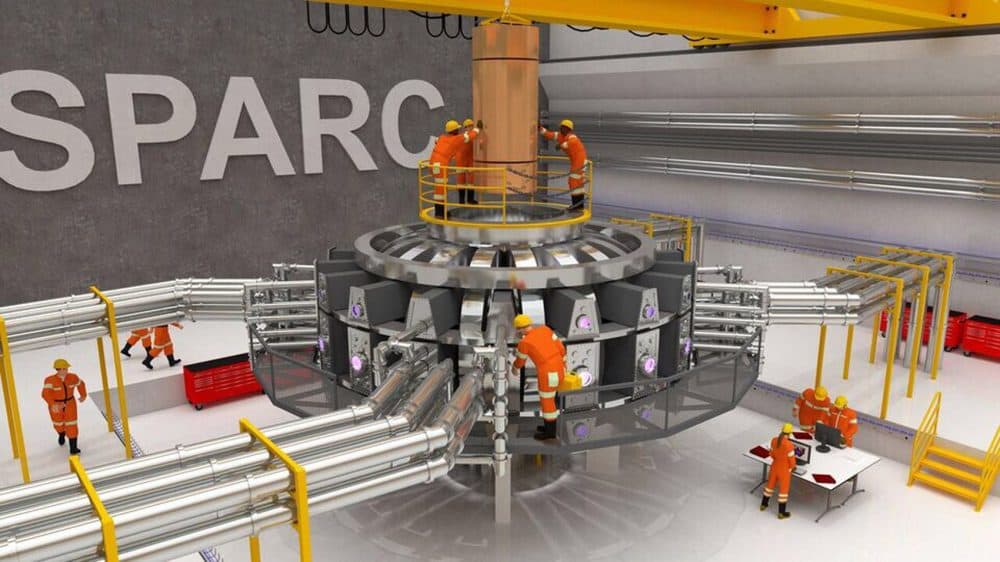 Nuclear fusion offers the promise of carbon-free power with only a tiny fraction of the radioactive waste of traditional nuclear power. But despite decades of attempts, scientists have been unable to maintain a fusion reaction that creates more energy than it absorbs.
"The problems that have hindered progress in the past are well understood and this machine should be able to make more power than it takes to run," says CFS CEO Bob Mumgaard, who predicts that the campus could pave the way for the first generation of fusion power plants. "That's really the the stuff the world's been waiting for."
The CFS system uses a tokamak -- a device shaped like a huge bagel and surrounded by powerful magnets. The magnetic field compresses super-hot plasma within the tokamak, causing hydrogen atoms to fuse and release energy.
Mumgaard believes that sustainable, energy-creating fusion will be possible with more powerful, high temperature superconducting magnets. The idea got a boost last year when a special edition of the Journal of Plasma Physics validated the overall approach.
"The new magnet technology, which is based out of a new type of superconductor, is a key to the whole endeavor," Mumgaard says. "It allows us to build a new type of magnet that's much more compact, with a much stronger magnetic field. That's a technology that we've developed over the last couple of years and that we're just getting ready to demonstrate."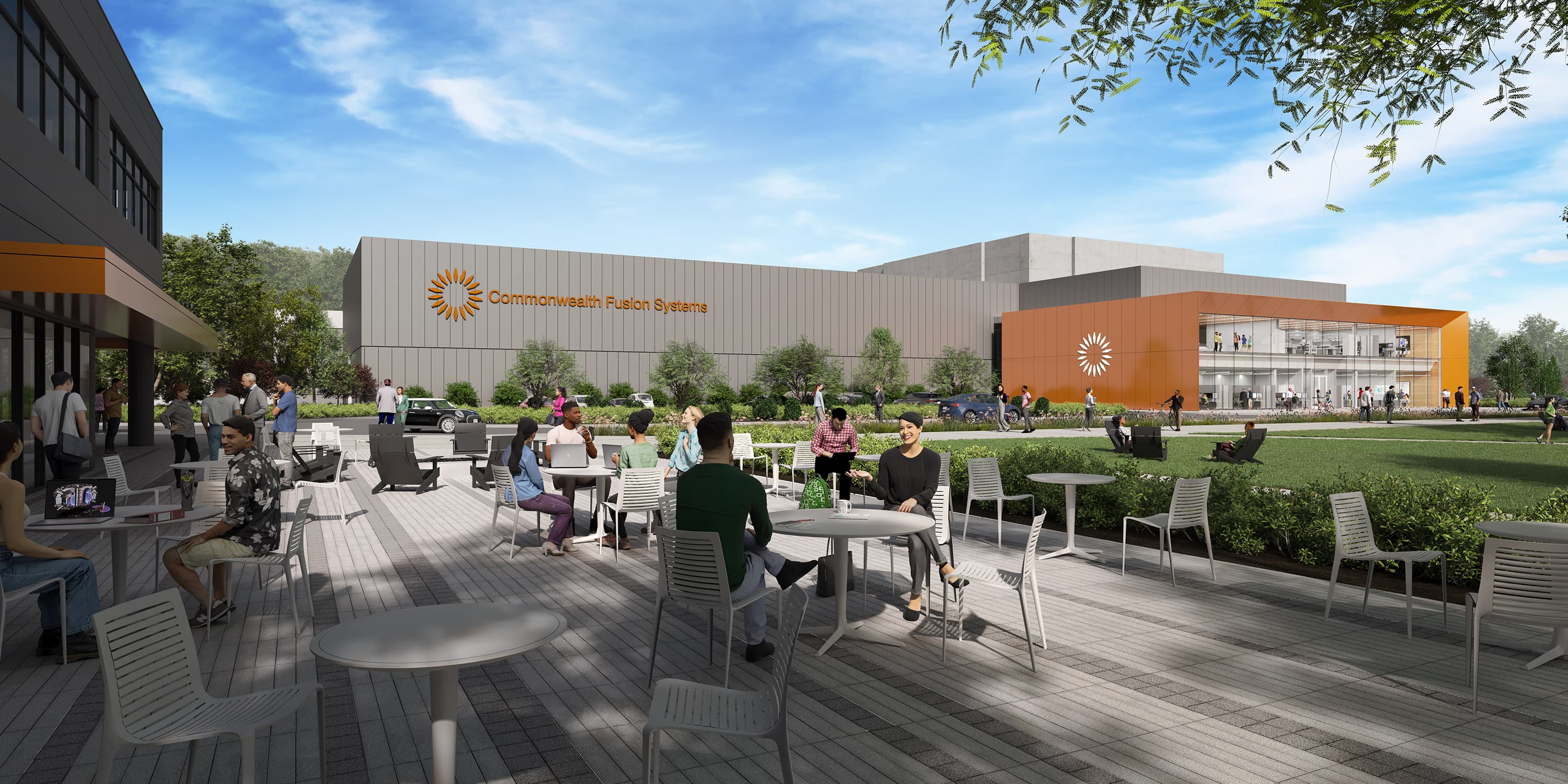 CFS will construct the new magnets at the Devens campus in a 160,000-square-foot manufacturing facility. Construction of the campus — expected to cost about $300 million in its first phase — will begin in spring, 2021, and a full-scale magnet demonstration is set to take place in June 2021. The company has attracted venture capital funding and grants from the Department of Energy, and expects to double its current staff of approximately 150 people.
Devens — site of the former U.S. Army post Ft. Devens — is a regional enterprise zone managed by MassDevelopment, the state's quasi-governmental finance and development agency. The Devens Enterprise Commission, Devens' permitting authority, unanimously approved CFS' permit application.
"Historically we have had many technologies that change the world start in Massachusetts, and when Commonwealth Fusion Systems does it by bringing fusion energy technology to life we will be able to say they did it at their first-of-its-kind campus in Devens," said MassDevelopment President and CEO Dan Rivera in a press release.
Officials from the neighboring towns of Ayer and Harvard did not respond to requests for comment.