State Misses Another Deadline In Policing Reform Law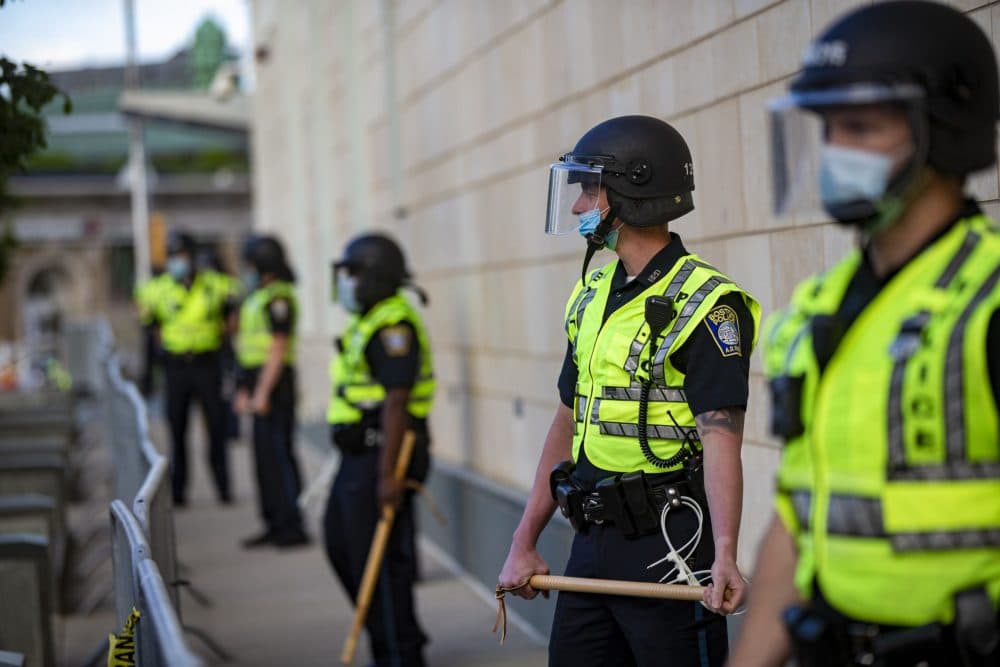 This article is more than 1 year old.
A commission tasked with studying the civil service law and increasing transparency and the number of people of color in civil service positions did not hold its first meeting by the deadline required under the new policing reform law.
The 29-member panel was required to hold its first meeting by Jan. 30, under the bill signed into law by Gov. Charlie Baker on Dec. 31. Its charge is to examine hiring and other personnel procedures for civil service employees, municipalities not subject to the provisions of the civil service law, and the Massachusetts State Police to improve diversity and transparency in recruitment, hiring and training. But the committee itself is still forming.
It's the second deadline in the new law that state officials have missed — a commission tasked with studying facial recognition technology did not hold its first meeting by the required Feb. 15 deadline.
Sophia Hall, a supervising attorney at Lawyers for Civil Rights and ACLU Massachusetts' pick to serve on the civil service commission, said it is concerning that a panel created in the policing bill "bit off what looks like a little bit more than they might be able to chew within the timeframes that they expected."
"I think at the end of the day, what we have to decide is at what point do we sort of draw the line and say, okay, this is no longer acceptable, you have made a commitment to people, and you're now accountable for this and we need to get this rolling," she said.
Rep. Ken Gordon, the new House chair of the Public Service Committee who would either serve on the commission or appoint a designee, said because legislative committee assignments happened on Feb. 12 it would have been "impossible" to meet on the date set out in the law, which was drafted and approved by lawmakers over a seven-month period last year.
"As soon as everybody is together, we will have our first meeting," the Bedford Democrat said. "We are going to be doing exactly what they need us to do, but I think that date was a little unrealistic considering the change in session."
Among a long list of required study items, the group is tasked with looking into the hiring and recruitment processes for civil service positions, the use of civil service eligible lists, and evaluating the feasibility of creating a statewide diversity office within the Executive Office of Administration and Finance.
The commission is required to meet monthly and then submit a report of its findings and draft legislation to the governor, and House and Senate clerks on or before Sept. 30. As of last week, a spokesperson for Speaker Ronald Mariano said his office was working to finalize the House's appointments and that the commission would meet when all appointments are finalized.