Here's What's In The Police Reform Law Proposed For Massachusetts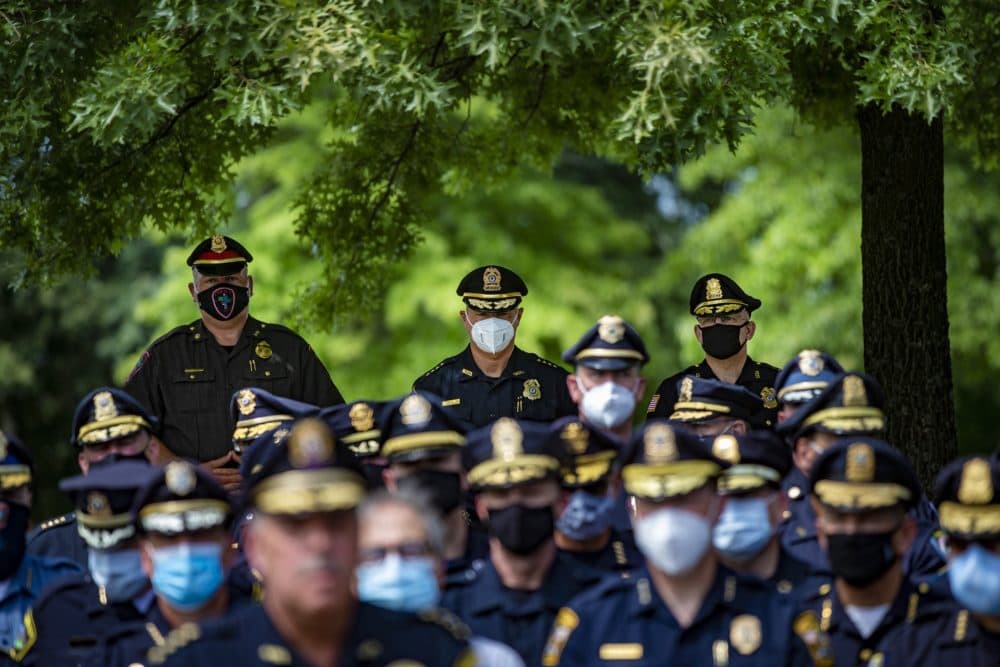 Update: Gov. Charlie Baker said he plans to send the landmark legislation back to state lawmakers with several proposed amendments. The Republican governor has threatened to veto the bill if his recommendations are not taken up by the Legislature.
---
A police reform bill that would make some of the biggest changes in years to law enforcement oversight and rules in the state is now on Gov. Charlie Baker's desk.
Legislators approved the bill Tuesday, after a group of six lawmakers who spent the last four months hashing out the differences between the House and Senate versions delivered the 129-page bill "relative to justice, equity and accountability in law enforcement in the Commonwealth" late Monday afternoon.
Baker could sign the bill, veto it, or return it with amendments that the Legislature would have to consider.
In a press conference Tuesday, Baker said his office is still reviewing the bill, but praised lawmakers for making the compromise a priority in this legislative session.
Below are some of the significant ways law enforcement would change in Massachusetts if the bill becomes law:
Creates New Commission To Certify Police Officers Statewide
The bill creates a Peace Officer Standards and Training (POST) commission that will develop and implement training standards for all officers in Massachusetts and have the power to investigate misconduct independently.
The commission will certify, restrict, revoke or suspend certification for officers and will have subpoena power to compel witnesses and documents as part of its investigations. It will also maintain a public database of officers who are decertified, suspended or are required to have retraining resulting from on-duty conduct.
The nine-member, independent commission will be appointed by the governor and attorney general. It mostly will be comprised of panelists from outside law enforcement.
The bill stipulates only three members can be from law enforcement, including a current police chief appointed by the governor. The commission would also include a retired Superior Court judge, a social worker and an attorney appointed from a list of five nominations presented by the Civil Rights and Social Justice Section Council of the Massachusetts Bar Association.
A hearings and appeals process is spelled out in the bill for officers facing decertification or discipline by the commission.
Police unions and some legislators have objected to the idea of having civilians overseeing police training and certification, fearing they do not have the needed experience as a police officer to fully understand what goes into the job.
Makes Slight Changes To Qualified Immunity, And Promises A Study
Qualified immunity — a legal doctrine that provides protection to public officials, including police officers, in civil lawsuits — was one of the most contentious parts of the debate around reforms. The compromise bill doesn't go as far as the earlier Senate version, which would have put the burden on public officials to make the case as to why they weren't liable in a civil suit.
The compromise bill ties qualified immunity to decertification. If a police officer is decertified by the state, he or she loses immunity. But some legal experts question the wording of the legislation, which states only officers who violate a person's right to "bias-free policing" and are decertified lose their qualified immunity protections.
Bias-free policing means decisions made without considering a person's race, ethnicity, sex, gender or other aspects. Many civil rights violations that are subject to lawsuits aren't about bias necessarily, but about actions like excessive force or wrongful arrest. So some lawyers doubt that this provision changes much in practice.
Advocates are also disappointed that the provision leaves in language about "threats, intimidation and coercion" in the state civil rights law. That makes it difficult to sue police officers for a civil rights violation unless the officer explicitly threatens, intimidates or coerces the plaintiff in some way. (For example, just punching a person excessively isn't enough, the officer would have had to explicitly threaten or intimidate the person before throwing the punch.)
Bans Facial Recognition, Except By The RMV
No public agencies could use or acquire any software that captures biometric data, including facial recognition, except the RMV. Law enforcement could get a warrant to have the RMV run a facial recognition search, but only with a warrant for violent felonies, or without a warrant in cases involving imminent danger to others.
The RMV will document and report on its website the number of searches it does on behalf of law enforcement. The proposed law also creates a commission to study the use of the technology by the Mass. Department of Transportation, which oversees the RMV.
Boston already banned facial recognition this year, along with several other smaller communities.
Forms A Task Force To Study Body Camera Regulations
Body camera use across the state varies from department to department. The state public safety agency will create a task force that will propose a uniform code for the purchase and use of body cameras, requirements for storage and transfer of the recordings and discipline for not using the cameras correctly. There will be at least five public hearings on the issue.
Reviews The Civil Service System
Civil service is the system most departments use to hire and promote applicants. The bill would create a legislative commission to review the law, and recommend changes to improve diversity, transparency and representation of the community.
The civil service laws are often blamed for exacerbating the lack of diversity in hiring and promotion, and protecting those who are disciplined. As part of Boston's police reform recommendations, Mayor Marty Walsh is seeking a change to the civil service law to allow the city to prioritize local hiring — including Boston high school graduates — and advance officers of color.
The commission will look at creating a statewide diversity office within the state Office of Administration and Finance that would oversee implementation of any plans and monitor noncompliance. It also will review the possibility of appointing a diversity officer for every city or town with a fire or police department.
Creates Stronger Use-Of-Force Policies And Rules For 'Less Lethal' Weapons
The bill bans chokeholds entirely, restricts officers from firing into a fleeing motor vehicle unless there's a risk of imminent harm and creates rules around the use of tear gas, dogs or rubber bullets.
Boston's policy currently allows the use of chokeholds in cases where deadly force is necessary; this law would forbid them in all cases. Boston officers already are restricted from shooting at moving vehicles, except when threatened with deadly force.
The legislation adds restrictions on using tear gas, rubber bullets or dogs. Officers need to have tried deescalation tactics, and the harm from the "less lethal" option needs to be proportionate to the threat from the person or group targeted. Any use of tear gas, rubber bullets or dogs needs to be reported to the POST commission.
Before planned mass protests or demonstrations, police departments are required to "attempt in good faith" to communicate with organizers of the event.
Police will have an explicit duty to intervene and report if a fellow officer is using unreasonable force. And police departments will have to have a policy and procedure for officers to report abuse by a colleague without fear of retaliation.
Investigates Structural Racism
Three special legislative commissions will look at institutional racism in jails and prisons, probation and parole. They'll investigate disparities in the treatment of people of color and whether structural racism is the cause, and recommend changes.
Removes Requirement That Schools Have Officers, And Restricts Disclosure Of Student Information
Current law mandates that every school have a School Resource Officer, often called a SRO. The compromise now leaves it up to school superintendents to place a request with the community's police chief for an appointed SRO. Schools and local police departments will enter into a memorandum of understanding (MOU) to formalize and clarify the partnership between the school and the SRO, with that MOU filed with the state's Department of Elementary and Secondary Education (DESE).
The bill also forbids school department personnel and SROs from disclosing certain student record information to law enforcement officials, except in certain cases where the student, parent or guardian has provided informed written consent, or to comply with a court order or subpoena in connection with a health or safety emergency as defined by DESE regulations.
Implements Changes For State Police
While much of the bill has local policing in mind, it does apply to members of the Massachusetts State Police as well. All troopers will have to be certified by the POST commission, and are subject to the rules to maintain that certification. The POST commission will also oversee training at the State Police Academy in New Braintree.
The bill also includes language championed by Gov. Baker that would allow the head of the state police to be appointed from outside the agency. Current law requires the colonel be promoted from within the ranks. Critics say this practice may have contributed to a culture that has allowed for numerous scandals within the agency over the years.
There's a nod to the recent state police overtime scandal, too. "Knowingly" submitting a false timesheet will be a crime, with a fine of three times the amount of fraudulent wages collected and up to two years behind bars.
Other Notable Aspects Of The Proposed Law
Law enforcement officers who have sex with or indecently assault a person in custody can be charged with rape or indecent assault and battery.
No-knock warrants are restricted. Police officers will have to show that there are no children or people over age 65 in the home targeted, and that announcing themselves would cause life-threatening harm. Those warrants will only be approved by a judge if there's evidence that it would be life-threatening to the officer or others to announce their presence.
Expands expungement from one criminal or juvenile record to two.
The bill creates eight commissions. Among them: permanent commissions to study the status of African Americans, Latinx people, those with disabilities, and Black men and boys. Other commissions will focus on studying a statewide cadet program, corrections officer training, consolidating police academies and the use of emergency hospitalizations.
It increases transparency. The Department of Public Health will collect and report data on police-involved injuries and deaths, including those at correctional facilities. The bill clarifies that records on police misconduct investigations are subject to the public records law; Many departments shield open investigations from public view. And the POST commission will each year report a plethora of data, including details about officers decertified, those suspended, and how many retrainings were ordered.
This article was originally published on December 01, 2020.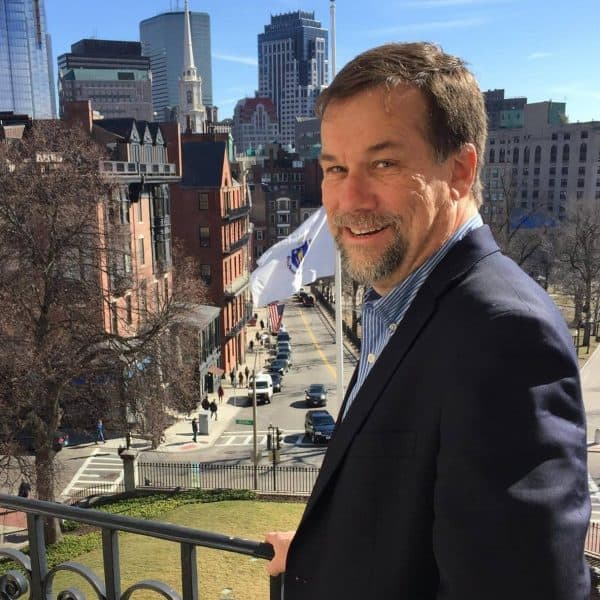 Steve Brown Senior Reporter/Anchor
Steve Brown is a veteran broadcast journalist who serves as WBUR's senior State House reporter.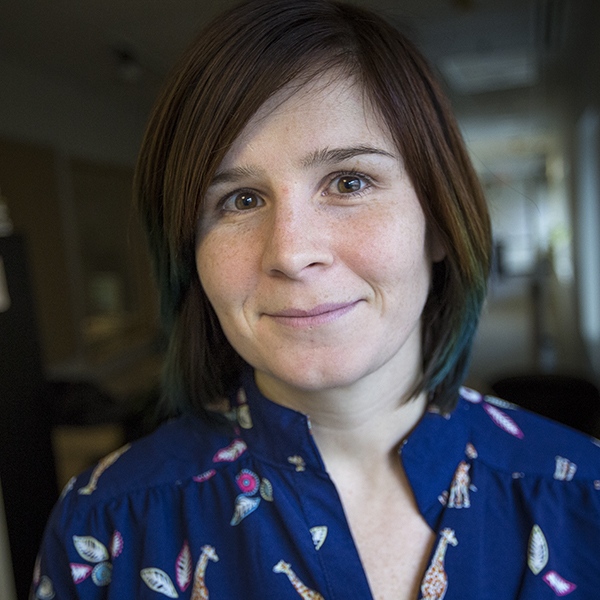 Ally Jarmanning Senior Reporter
Ally is a senior reporter focused on criminal justice and police accountability.