Parole Board Will Hear Commutation Petition From William Allen, Who Has Been Imprisoned For Decades
After more than two dozen years in prison, William Allen will get a chance to formally ask the state to commute his life in prison sentence.
The Massachusetts parole board has agreed to hold a hearing on Allen's commutation petition. It will be the second clemency hearing before the board since Gov. Charlie Baker took office in 2015.
A hearing date has not been set.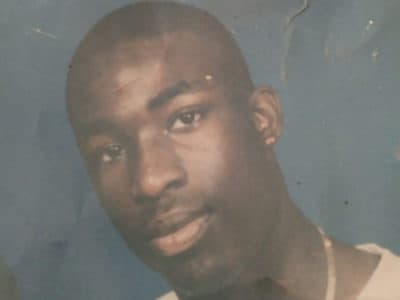 "We're very, very excited about the opportunity to convince the parole board in the face-to-face hearing of how worthy Mr. Allen is and that he deserves a second chance," said Patty DeJuneas, one of Allen's attorneys.
Allen was convicted in 1997 of armed robbery and felony-murder as a joint venturer. He admitted to participating in the armed robbery before the murder, but wasn't the killer. The man responsible for the killing pleaded guilty to second-degree murder charges and was released on parole more than a decade ago.
DeJuneas first filed Allen's commutation petition four years ago. Allen's attorneys amended it last year after Baker issued new guidelines for clemency and the Supreme Judicial Court urged the Republican governor to use his clemency powers to reduce the number of people incarcerated during the coronavirus pandemic. Allen's petition contains more than two dozen letters of support that say he has rehabilitated himself during his time in prison. Additionally, a psychological evaluation has classified him as "low risk," and his health issues put him at risk for severe issues if he were to contract COVID-19.
The Baker administration's first clemency hearing was held last October for Thomas Koonce. In January, the parole board recommended commuting his sentence. Koonce has been incarcerated since 1992 for the fatal shooting of Mark Santos. The Santos family opposed his commutation, but prosecutors were supportive.
After a clemency hearing, the parole board makes a recommendation and sends it to the governor. Baker's decision must then be approved by the Governor's Council.