Cape Ann Museum Pays Tribute To Lives Lost Due To COVID-19
As we approach the one year mark of the beginning of the COVID-19 pandemic, the Cape Ann Museum is reflecting on the 2,168 lives that have been lost in Essex County with a memorial art installation.
The three-part tribute was created to "acknowledge the great loss that is being felt by the surrounding communities," says Oliver Barker, the director of the Cape Ann Museum.
The installation is a way to put that loss into a broader regional, national and international context. The 35 who died in Gloucester are commemorated in a quilt, the 55 who died in Cape Ann are being recognized with a cairns memorial (a mound of rough stones), and the more than 2,000 people from Essex County are being represented in the light projection.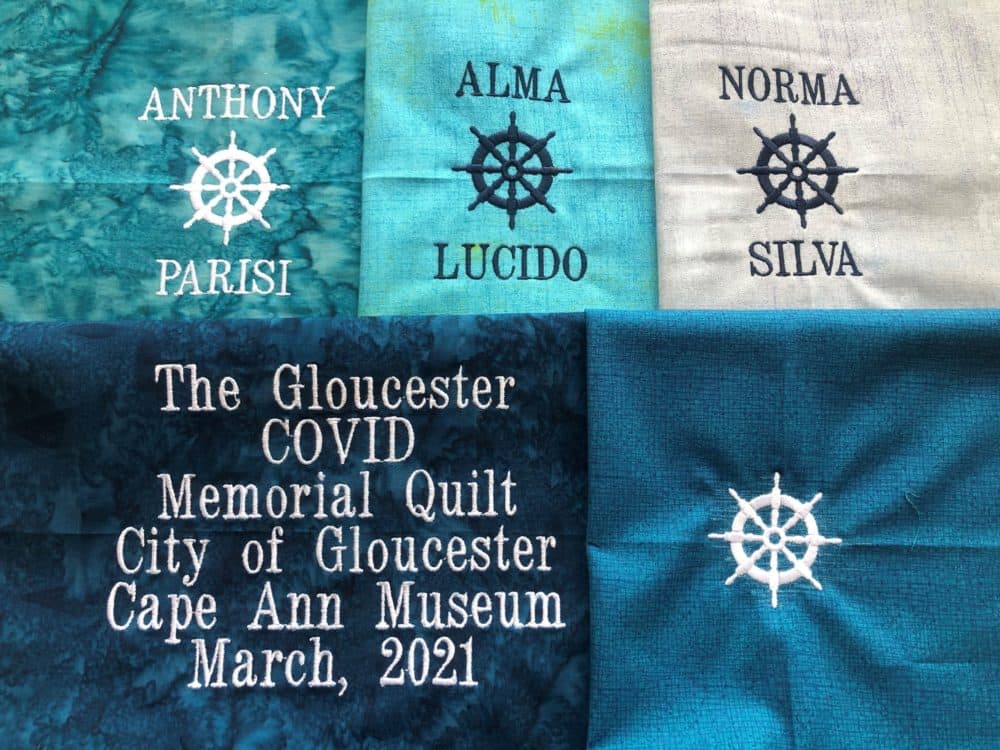 On Wednesday, March 10, the Cape Ann Museum will hold a virtual program that'll pay homage to the lives lost through a stream on Facebook and Vimeo. The ceremony will have several speakers, including Gloucester Mayor Sefatia Romeo Theken and State Senator Bruce Tarr, as well as performances by local musicians and poets. The installation itself will be on view at the museum through March 14. Free, timed entry tickets are available, and COVID safety protocols will be enforced.
While the primary goal of the tribute is to memorialize the lives lost, museum officials also hope it brings the community together after being apart for so long. And the installation is an example of the unity the museum is hoping to foster.
The memorial was made possible through collaborations with various local artists. The Cape Ann Museum partnered with Pamela Hersch from LuminArtz for the visual installation, local company Monograms by Diane and Ingrid Schillebeeckx-Rice worked together on the Gloucester Memorial Quilt, and the museum's education manager Miranda Aisling worked with volunteers on building the cairns.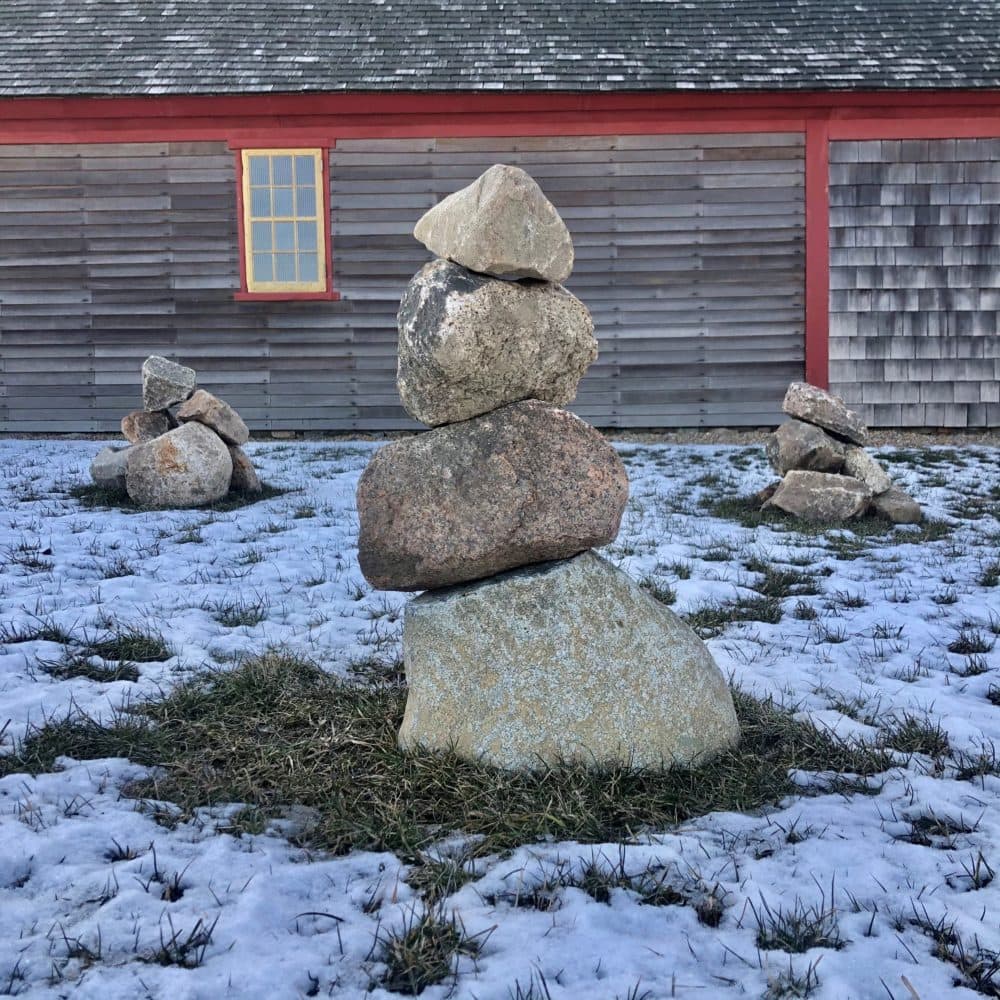 After the installation, the rocks will be incorporated into the very wall of the museum. "Even though this [installation] is temporary, those sentiments will live on and be a permanent part of our campus," says Barker.
Guests are encouraged to bring flowers, small stones or offerings to show their respect for those who died due to COVID-19.
"We play a very central role as we reopen, to tell these stories and provide ways for all of us to grieve, to remember, and to heal," Barker says. "So it's my sincere hope that this memorial will really help us all start that very long process of healing."