New Arts Nonprofit And Performance Venue Announced For Kendall Square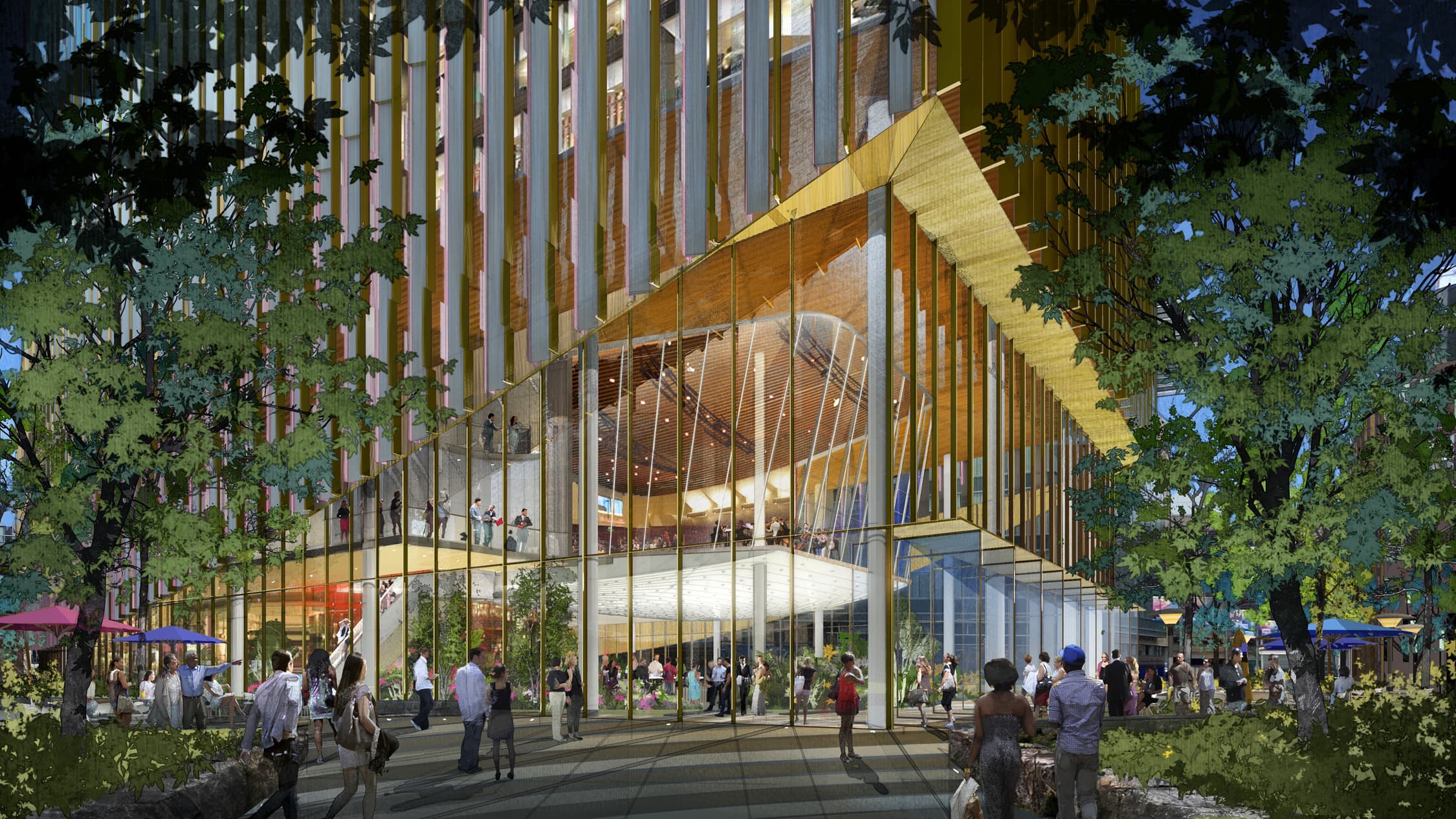 This article is more than 1 year old.
A cultural complex is on its way to Cambridge's Kendall Square after years of challenges surrounding the insufficient number of venues available. 585 Arts will be a product of an arts organization and a development group partnering to create a performance venue and community arts space.
Nonprofit Global Arts Live and BioMed Realty are combining forces to create the new, independent, nonprofit organization. 585 Arts is set to be home to the first new live Boston-area performance theater in almost 15 years and is slated to open in 2025.
Global Arts Live has been offering global music, contemporary dance and jazz around Boston for over 30 years without a venue to call home. However, with 585 Arts, that will change. The organization has committed to fundraising a $15-million dollar operation fund that "in conjunction with the revenue model of the facility, will result in a truly self-sustaining long term organization," says Nagesh Mahanthappa, president of the board of directors at Global Arts Live.
"It won't just be glass brick labs and offices. I think it just really completes the fabric of what urban life can really be," says Mahanthappa. "As we look forward to warmer weather and all of us finally getting vaccinated, I think there's a pent up energy there. The artists are dying to get back out there and perform, we as audiences want to see live performances again, and I think there's going to be a real burst of creativity over the next few years and having a venue like this be at the right place at the right time for it's extremely exciting."
Developer BioMed Realty has committed $40 million toward the construction of a state of the art 300-seat theater that will be housed inside a 16-story mixed use building comprised of office space and laboratories with the first two levels being reserved for 585 Arts. The hopes are for the spaces to be used for rehearsals, workshops, small performances, pop-up galleries and more. 585 Arts will also provide community outdoor space to be used for gatherings and performances.
To promote accessibility, there will be a sliding scale for fees in place and even room to host an estimated amount of 28 nights that'll be entirely free.
585 Arts will be independent, but Global Arts Live and BioMed Realty will have seats on the board. Mahanthappa adds, "We're also making a commitment as we build out the governance, but there will be true representation of the community, including clear BIPOC representation, both in the governance as well as in the programming."