Brockton Boxing Great Marvelous Marvin Hagler, Dead At 66
05:14
Play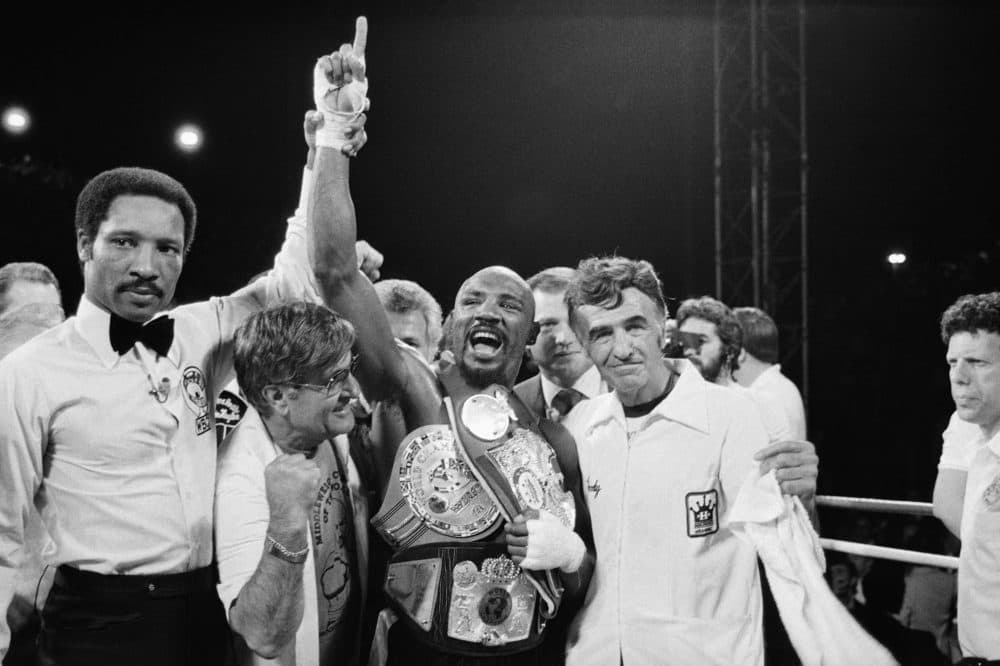 A boxing legend who helped Brockton earn the nickname "City of Champions" has died.
Marvelous Marvin Hagler, middleweight champion from 1980 to 1987, died in his New Hampshire home at the age of 66.
"Marvelous" is no mere adjective. In the 1980s, irked by the failure of boxing announcers to consistently use his nickname, Hagler legally changed his first name to Marvelous. That matches the take-no-prisoners approach he showed in the ring: determined and ferocious.
Fans rank Hagler's knockdown of Thomas Hearns to defend the middleweight title in 1985 as an all-time classic.
Ron Borges, a longtime sportswriter for Boston Herald and The Boston Globe, covered Hagler's career and became a friend of the boxing star. Borgers spoke with WBUR's Weekend Edition.
On what was remarkable about the Hagler-Hearns fight
It's considered the greatest eight minutes in boxing history. The first round  [is remembered as] the greatest round in boxing history. I was there that night, and those two guys sucked all the air right out of the arena. It was the most fierce exchange between two men ever seen.
On how Hagler was dominant in his class
He was middleweight champion for seven years, which is the second-longest reign in middleweight history ... the third-longest in terms of title defenses with twelve. And he has the highest knockout percentage of any undisputed middleweight champion in history, 78%. He was just a fearsome, fearsome opponent. And of course, he lost his last fight in a controversial way. A split decision to Sugar Ray Leonard. And a lot of boxing experts, as well as people like myself, believe he did not lose that fight that night. 
On Hagler starting his career in Brockton, following in the footsteps of one-time heavyweight champion Rocky Marciano
[In] 1967, after the Newark, [New Jersey] riots, the tenement building in which his family lived was burned down and his mother moved the family to Brockton. Marvin had a little trouble in the street, got beaten up ... so he found a gym. ... He stayed with  [the Petronelli brothers] his entire career and originally worked construction for them. They had a small construction company and they paid him $3 an hour so he could make a living. And he used to borrow fifty cents from them each day to buy a sandwich for lunch. And they would take it out of his pay at the end of the week. And by the end, he was the highest-paid fighter in history at that time.
On his popularity at the height of his career
He was as big as any athlete in New England. He was a legend like Larry Bird and Ted Williams and Bobby Orr. He was as big a celebrity as you could be, especially after the Thomas Hearns fight.
On Hagler's decision to move to Italy
When he moved to Italy, which was about a year after he retired, [he told me] 'I'm here for two reasons. No. 1, if I'm an American, and I go to a gym to do sit-ups? Everybody wants to know if I'm going to make a comeback. And I'm not.' And I said, 'OK, what's the other reason?' And he said, 'There's no racism over here.' Which I thought was shocking, you know — that he felt that.  He never made a big deal about it ... [and] wasn't making speeches about it. But that's why he ultimately moved to Italy.
On Borges' trip to Johannesburg, South Africa with Hagler, when they saw the shantytowns populated by Black residents
Marvin said, 'Look at that!' ...A government [official] said in this very sort of officious voice, 'You know, we've built them other housing, [and] they choose not to live there.'
And Marvin looked at me and snorted, 'Yeah, I'll bet they didn't.' And that was really all he said. But you knew underneath it that what he had experienced in Newark as a kid and what he had seen pretty much all his life was part of the fire that drove him.
This article was originally published on March 14, 2021.
This segment aired on March 14, 2021.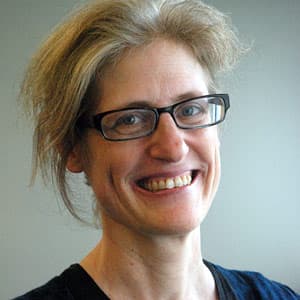 Sharon Brody News Anchor
Sharon Brody is the voice of WBUR's weekend mornings. On Saturdays and Sundays, she anchors the news for Weekend Edition and other popular programs.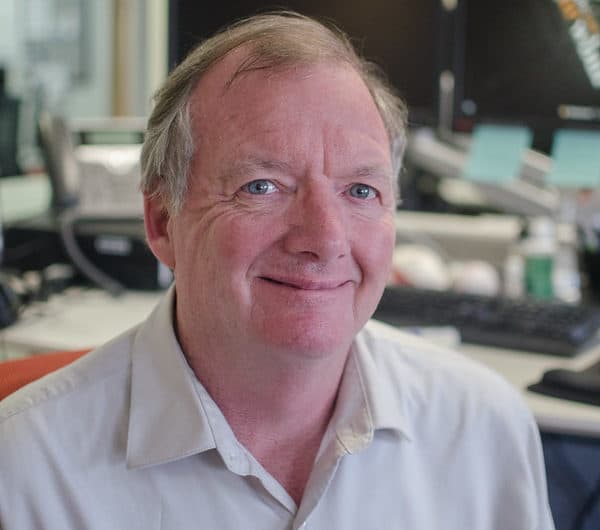 Paul Connearney Weekend Managing Editor
Paul Connearney is the Weekend Managing Editor and Weekday Senior Writer who oversees WBUR's local news operations on weekends and contributes to WBUR's All Things Considered during the week.