From Soap Operas To Symphony Streams, This Director Has Been 'Bonkers' Busy Filming The BSO During The Pandemic
Since October Symphony Hall has been playing the role of sound stage rather than concert venue.  Without live audiences filling its 2,625 seats the Boston Symphony Orchestra needed to create video performances that would engage their fans at home. Enter Emmy Award-winning stage, screen and TV director Habib Azar.
From pieces by Beethoven to Dvorak, Stravinsky, and Copland, Azar has overseen 13 of the 15 on-demand "BSO NOW" programs this season. He also filmed the Holiday Pops, which was the BSO's first live-streamed production.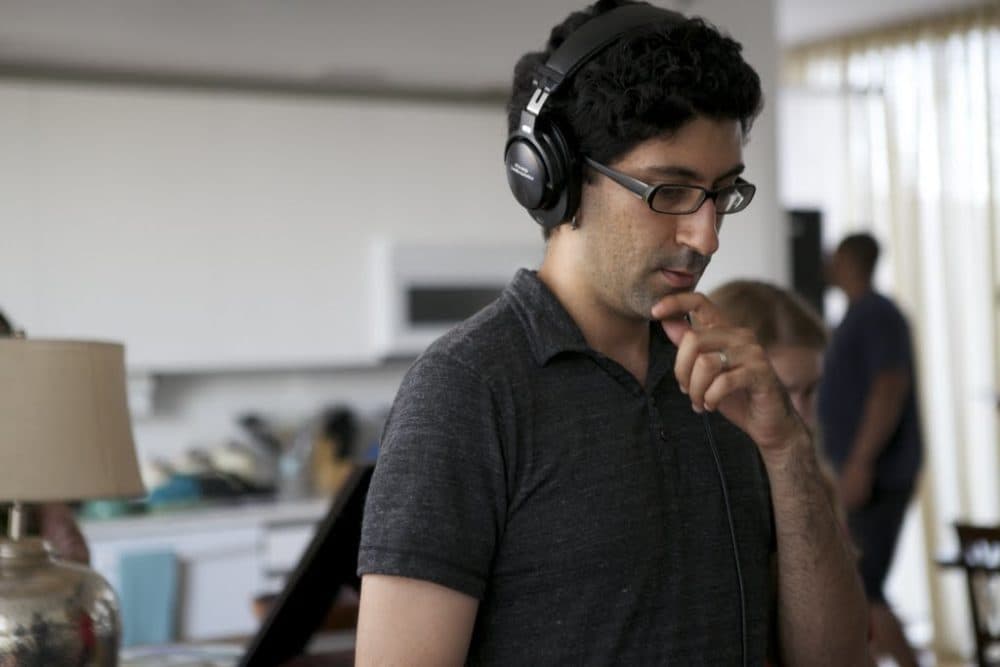 Watching a socially-distanced BSO through Azar's lens is a kinetic experience, even though the musicians are seated. Long shots swoop down towards the stage from the hall's rear balcony. The camera cuts to face music director Andris Nelsons gesticulating at the podium, which provides a rare glimpse of his face; in normal times the audience can only see his back while he conducts. Then the violin section fills the frame. On to the cellos. Next the trumpets. Sometimes we're just feet away from the bassoon players, so close-up we can see their agile fingers and lips in action.
Before the pandemic hit, Azar orchestrated live shoots for world premieres and rarely-performed operas. He's captured acclaimed performances for the Metropolitan Opera's "Live in HD" series and "Live from Lincoln Center." Turns out Azar cut his teeth directing soap operas including "As The World Turns." He's also a trained composer.
A cadre of robotic cameras has been helping Azar tell musical stories at Symphony Hall that reach fans through their computer screens. We were curious about his role with the BSO and his thoughts on making classical music cinematic while so many of the world's great concert halls have gone dark.
---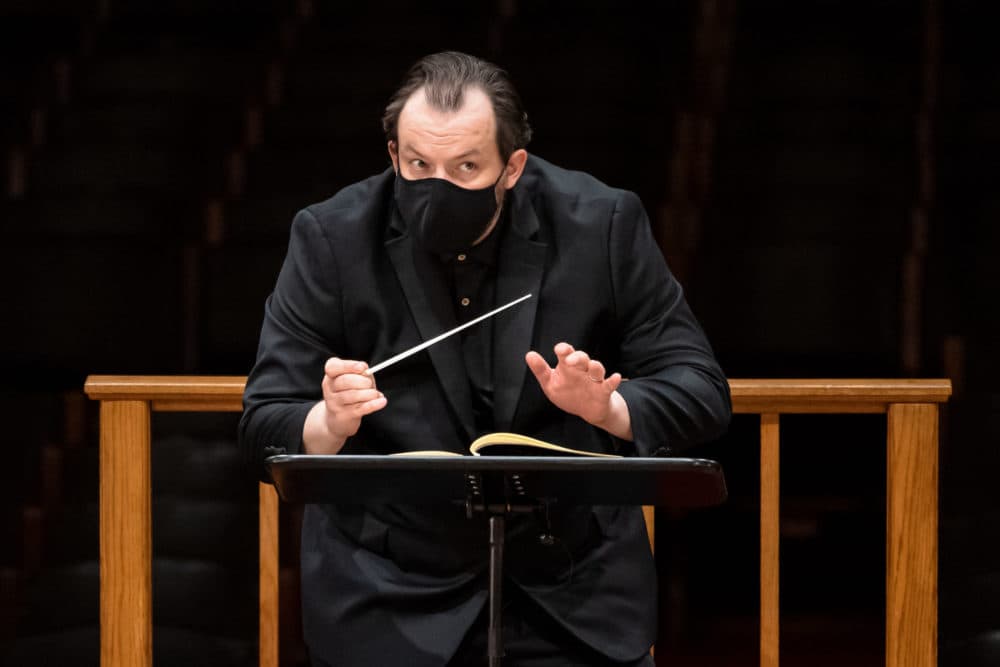 Andrea Shea: What was your typical slate and schedule of classical music projects before the pandemic?
Habib Azar: Pre-pandemic I would normally do between 10 to 20 shows a year. There would usually be three or four bigger shows (bigger budgets, more bells and whistles, larger distribution) like a Met Opera "Live in HD" or a "Live from Lincoln Center," then the rest would be smaller webcasts like a medici.tv broadcast from Carnegie Hall or a smaller passion project.
And now?
It's bonkers. I've had basically a show every week. I have a stretch where I'm filming the BSO, the NY Philharmonic, the Pittsburgh Symphony, the Omaha Symphony and doing projects for Carnegie Hall within seven days. Classical music on film has thrived despite the pandemic.
What has it been like for you to watch the virtual performance format explode out of necessity over the past year?
Azar: It's my love and my business so it has been very exciting for me. I think now that people are watching it as their primary source of connection with these major classical music organizations, people's taste levels regarding video are rising. Before many executives thought that you'd just hire a "director" to talk to the cameras and have the assistant conductor say "Oboe solo next!" and thought that would work somehow.
Classical music on film has thrived despite the pandemic.

Habib Azar
Knowing that the "oboe solo is next" is totally meaningless…how are you going to shoot the oboe? From three-quarters or profile? Where are we coming from? Is the solo in dialogue with anyone else in the orchestra and are we going to tell that story? How tight should the shot be, is it a romantic and elegant solo or a capricious one? There is so much more to the story of the music than simply making sure you are on the melody at all times. I think finally organizations who do a lot of streaming are realizing that there is really an art to telling the story of the music visually that requires a commitment beyond a technical person and a score reader working in tandem.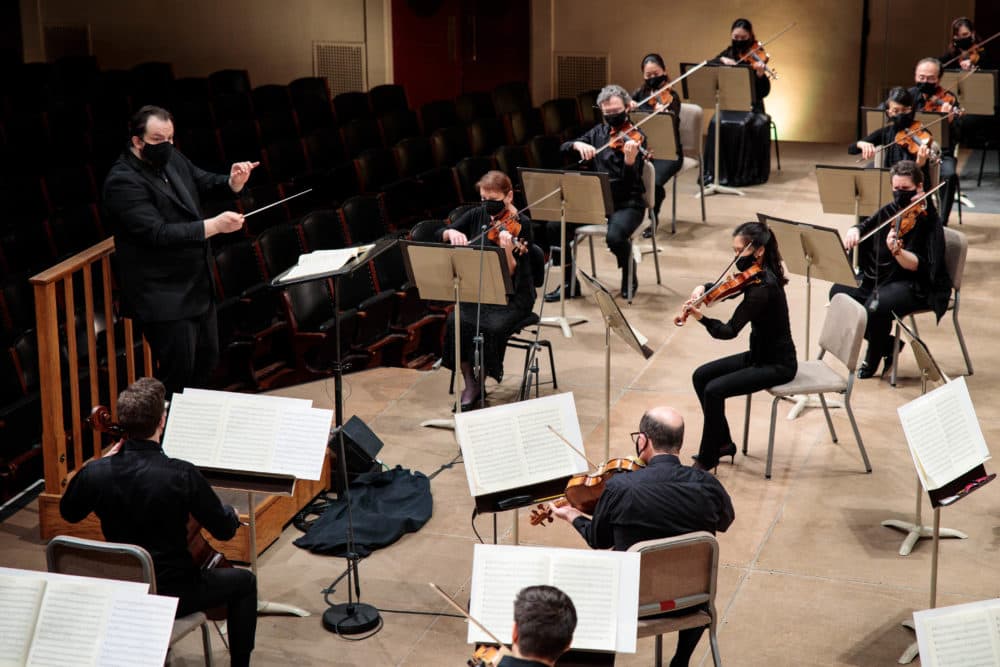 You specialize in multi-camera live events for broadcast, which I believe you learned from your work on soap operas in your 20s. How do your experiences directing daytime television inform what you do now?
All of the best arts directors actually had careers in other genres, and I think it's really important. It is by no means necessary, but it seems to lead to directors who have a great sense of storytelling and event. Brian Large started in Tennis at the BBC I believe…Gary Halvorsen directed 50 episodes of Friends (as well as basically everything else on TV—his career is immense), Matthew Diamond did Golden Girls!
For me, coming from more commercial work has helped me stay current and try to keep things relevant. I'll watch a Grammy performance and then be really inspired to try something that I learned from that with a classical piece. It keeps things fresh and engaging.
How did you get into directing soap operas, and then how did you transition to classical performances?
I was really lucky. When I was graduating I got a call out of the blue from Chris Goutman who was the executive producer of As the World Turns asking if I'd like to come and apprentice to direct. He was looking for new blood and called the school I was at asking for a name. Blind luck. I'm really indebted to him—he not only gave me my start but he taught me a lot about directing. He really took me under his wing and mentored me.
When the soaps were starting to go off the air and moving to LA, I decided that I had to find something new so I started knocking on doors. I cold-called and sent emails and offered my services as an assistant to get in the door. Marc Bauman from Live from Lincoln Center gave me my first classical music gig and then John Goberman, the founding producer of that program, brought me onto a smaller show and then one gig led to another.
I've been thinking about how virtual performances have evolved over the course of the pandemic. Early in 2020, there were bedroom and apartment concerts, very intimate and relatively low-brow production-wise. The BSO released its "BSO at Home" series while everyone was in lockdown. But the content has changed — it had to, actually, if orchestras were planning to charge for downloads — and I would imagine they needed their streams to come alive cinematically to break through the computer screen?
It's an interesting question…I guess if it's good, it's good, right? I don't know that production values alone will make something worth watching, but there is no question that bad production values can kill an otherwise great performance. I sort of applaud everyone during the pandemic who was turning on a camera in their living room and trying to connect through music.
I've also thought there are some bonuses to watching a filmed performance as opposed to being in the concert hall. For one, we can see the musicians faces close up — along with their fingers as they play their instruments. What do you think the format provides that a live concert doesn't?
I think filmed performances are often more fun (especially in opera.) But it's like a baseball game. Sometimes you want to go to the stadium and let your eyes wander, and sometimes you want to be at home and watch a director making a story out of each at bat, wringing the drama out of it. When you watch a symphony on TV you are stuck with the director's take, like it or not. I can understand why some people might hate that…in much the same way that a baseball fan could get grumpy watching a big network broadcast of a baseball game that keeps cutting to the fans and the wide shots vs. a broadcast from the local sports network that concentrates on the mechanics of the game.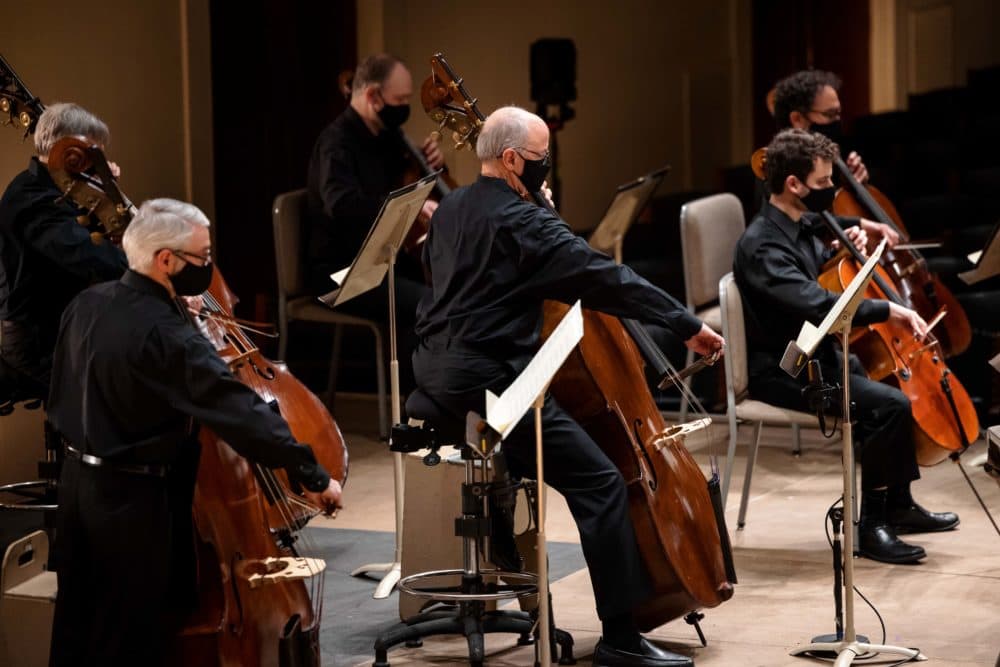 Are there advantages for you as a director filming without live audiences filling Symphony Hall?
It's one of the most amazing things that has ever happened. All of my friends who make classical music on film talk about it all the time. The distancing makes shots look beautiful. There are relationships shots that you are able to get that have never been seen before, like…I've got this shot planned for Mozart's Gran Partita next week (with the New York Philharmonic) where I can see both the principal oboe and the 1st basset horn in the same shot, trading the melody back and forth. It tells the story of the orchestration and the music is a really vibrant and fresh way — it would be impossible without distancing.
It's been a gift to shoot orchestras spaced out and we're all really trying to enjoy it while we can. Of course, we would rather never have had a pandemic in the first place, but it has proven to be bit of light when so many halls have gone dark.
Looking ahead, do you think highly-produced streaming content from the world's orchestras are here to stay?
I think the popular answer is yes…but it's really hard to know. I tend to think that we'll get back to normal much quicker than we think. I think largely it will depend on whether the musicians want it to happen and whether work rules change, but without that filming will still be too expensive to do well enough to make it worthwhile for most orchestras. I hope the answer is yes, though!
---
The BSO NOW video performances launch on select Thursdays at noon.