Abused Teen's Death Followed 'Multi-System Failures' By State Agencies, Report Finds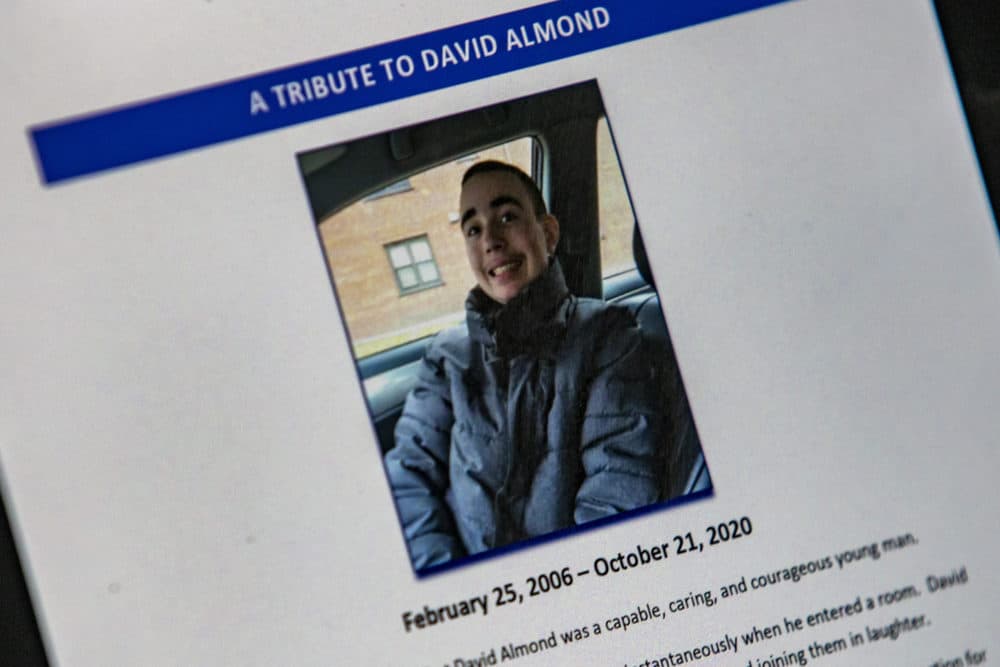 Several Massachusetts agencies failed to protect a teenager who died after being found bruised and emaciated in a Fall River apartment in October, according to an investigation from the Office of the Child Advocate (OCA).
The OCA report called the death of 14-year-old David Almond a "multi-system failure," saying DCF, the juvenile court and its attorneys, and the Fall River schools did not properly monitor the child.
The OCA had been investigating for months to determine why the boy was allowed to return to live with his father and how the teenager — once described as "a source of comfort" and "the mayor of his former school" — was found unresponsive in a cramped Fall River apartment just six months after he and his father were reunited.
In October of 2020, Almond's father, John Almond, and his girlfriend, Jaclyn Marie Coleman, were charged with second-degree murder and neglect in the boy's death.
"We have work to do to ensure that our safety net is strong, to ensure that all vulnerable children are safe in the commonwealth," said state Health and Human Services Secretary Mary Lou Sudders at a press conference Wednesday. "The Child Advocate's report clearly demonstrates the safety net failed for our children."
The family has a long history of involvement with child welfare officials, including in the state of New York. Authorities in New York returned the boy and his brother to Almond in 2016; the father moved the family to Fall River in 2017. The Massachusetts Department of Children and Families removed the boys from Almond's care in 2017, and they lived in a group home until early 2020. That's when DCF began the process of returning the boys to Almond and Coleman.
"It is the Office of the Child Advocate's obligation to critically examine this tragedy and ask how we, the commonwealth, can do better," said Massachusetts Child Advocate Maria Mossaides at a press conference Wednesday. "The OCA has determined there was a multi-system failure complicated by the pandemic and the safeguards we expected to be in place turned out to be inadequate. In this case, every single safeguard failed David."
One of the main failed safeguards, state officials acknowledged, was DCF's decision to reunify the family in early 2020 and not identify the family as "high risk" despite a history of neglect and knowledge of the boys' disabilities. David Almond is one of triplet boys, all diagnosed with autism.
It's not clear why DCF made the decision to reunify the family, but two members of senior leadership in the Fall River DCF office were fired because of it.
"The decision to reunify is inexplicable to us," said DCF Commissioner Linda Spears. "The managers did not take the opportunities or use the checks and balances that are in place."
One of the three boys refused to return to live with Almond. Six months after the other two boys returned to the father's Fall River home, emergency personnel found them emaciated and neglected. The drug fentanyl was found in David's system. The second triplet living in the home, Michael Almond, was hospitalized for several months but survived.
"We believe that there were multiple opportunities that, had anyone seen the boys in person, given the state of their starvation, it would have been very evident they were being starved to death," Mossaides said, calling the decision to reunify the children with their father and his girlfriend a "serious error that was compounded by the pandemic" and fewer in-person visits with DCF caseworkers.
DCF officials never visited the boys in person between March and the time of David's death in October. In monthly virtual visits, Coleman "always directed him [David] on what to say," according to the OCA investigation.
"We had — and I hate to use the term, but — the perfect storm for a family who wanted to hide themselves from authorities," Mossaides said. She added that DCF worker caseloads were not a factor in the lack of oversight of the family.
The report also faulted other state agencies, such as Fall River public schools, which it said did not provide special education services to the boys. Fall River School Superintendent Matthew Malone did not respond to a request for comment. The OCA report also stated the state's Juvenile Court and the attorneys involved in the case did not question DCF's decisions.
The union that represents many DCF social workers said it was grateful for the OCA report and said DCF case management failed.
"Social workers cannot do this work alone, and the case management team must work in tandem to determine the best course of action for children in their care," the Service Employees International Union Local 509 wrote in a statement. "DCF managers serve as the final voice on case decisions and should be there to support social workers throughout their clinical decision-making. Despite overwhelming evidence that these children were in crisis, DCF managers failed to execute those duties."
The OCA report made several recommendations, including:
implementing more rigorous assessments before children are reunited with parents;
a comprehensive review of services provided to those with disabilities;
more coordination between DCF and state education officials on school attendance;
and having the Juvenile Court play more of a role in analyzing family reunification.
State officials said changes have already been made at DCF, and they will continue to work on improvements.
Gov. Charlie Baker called the report "hugely distressing" and also promised that the OCA recommendations for reforms will be implemented.
"It's very clear from reading that report that the loss of [David Almond's] life was preventable," Baker said. "The report is incredibly damning of how that whole thing played out, and I expect everything in the report will get implemented on a statewide basis and as fast as it possibly can be."
House Speaker Ron Mariano is promising legislative hearings about what happened.
"At the end of the day, this is a failure of all parties to abide by the laws that are currently in place. It's time for DCF's leaders and others to step up, be transparent and take action to address this failure," Mariano wrote in a statement. "We will review OCA's recommendation and continue to improve any laws, regulations and oversight mechanisms in order to prevent another needless and inexcusable tragedy."
Senate President Karen Spilka, a social worker, promised the Senate will work on the report's recommendations that require legislative approval.
"The Senate is fully committed to listening to and working with stakeholders to address the numerous failures in the complex child welfare ecosystem to safeguard against this kind of tragedy in the future," said Spilka in an emailed statement.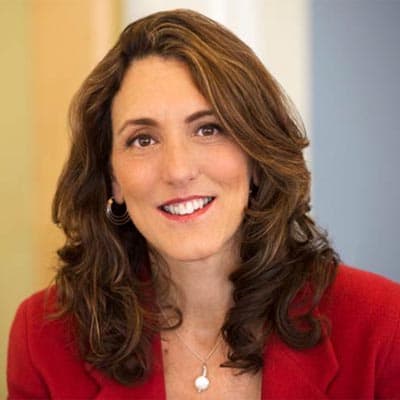 Deborah Becker Host/Reporter
Deborah Becker is a senior correspondent and host at WBUR. Her reporting focuses on mental health, criminal justice and education.