A Spring Season That Beckons, Even If Theaters Aren't Quite Ready To Reopen
Spring's arrival has already brought good weather, news of vaccine rollouts for all age groups, and the hope of a post-pandemic theater season by fall. As the days get longer and warmer, local theaters are offering virtual stories that tackle religion, history, science and more while centering the voices of those who aren't always heard. In addition to a bevy of new offerings, there are still lunchtime conversations and existing audio plays from both the Lyric Stage Company and the Huntington Theatre. ArtsEmerson also has several films available through mid-May, spanning topics from big business to politics and an epic journey of self-discovery. What's enticing about this season's offerings is how bountiful it feels, not just in the number of shows but in the diversity of experiences explored.
'Unveiled'
New Repertory Theatre
April 2-18
In Rohina Malik's thought-provoking one-woman show, five Muslim women talk about love, racism, culture, Islam and more post 9/11 over tea. The show, initially produced and presented in New Rep's Black Box Theater three years ago, is back for a digital presentation streaming in April only.
---
April 5-18, April 26-May 9
Playwright Mfoniso Udofia reimagines Shakespeare's classic tale of "Othello." ASP executive director Christopher V. Edwards had not been a fan of how the play treats racial issues as well as domestic violence. So, he was interested in looking at the tragedy of the Moorish general in the Venetian army and Desdemona from a "female BIPOC perspective" represented by Udofia and dramaturg Ayanna Thompson. "Othello" is part of ASP's series "Holding the Mirror Up: Classics Through a BIPOC Lens."
---
April 7-11
In "Far East Deep South," Charles Chiu, a Chinese American, travels to Mississippi to visit the gravesite of his father, K.C. Lou, who abandoned him as a baby. Once Chiu and his family arrive, they learn a lot more than they anticipated. Local Black, white and Chinese residents fill the Chius in on what life was like for the Chinese community members who lived there during the 1800s to mid-1900s. The 76-minute film also weaves in local politicians and historians who add context surrounding the Chinese Exclusion Act policies that shaped Chinese immigrants' lives.
---
'Hype Man'
Company One Theatre & American Repertory Theater
April 8-May 8
A hip-hop trio's dream of music-making takes a back seat after shooting an unarmed Black teenager by police. Friends and beatmakers Pinnacle, Verb and Peep One are shaken by the incident that pushes them to deal with race, privilege and friendship. This Elliot Norton-award winning work by Idris Goodwin, who uses stories to "incite and inspire," forces us to consider our own attitudes about race and social justice.
---
April 8-11
Last year, Science News reported that in 2018, 161 of every 100,000 Black students pursued undergraduate STEM degrees compared with 238 students of other races, with that gap continuing into graduate school. For "Young Nerds of Color" — an investigation of the science field from the perspective of those underrepresented --playwright Melinda Lopez ("Mala," "By the Rude Bridge") interviewed more than 60 established and emerging scientists and students to stitch together a narrative that highlights their lived experiences, including their inspirations, difficulties and triumphs. The play, part of the month-long virtual Brit d'Arbeloff Women & Science Theater Festival, is in development through the Catalyst Collaborative@MIT program. I'm also curious to see the festival's full production of "Splash Hatch on the E Going Down." The event was created to amplify voices underrepresented in science.
---
Through May 16
Multiple magicians share the secrets behind their modern magic, including mind-reading, illusions, and more. The show's creators, Vinny DePonto and Geoff Kanick, initially presented the show in-person in 2017 in New York and "aimed to meld magic and immersive theater," DePonto said in an interview. Audiences will receive secret packages for use during the show that promises to "surprise and delight the senses."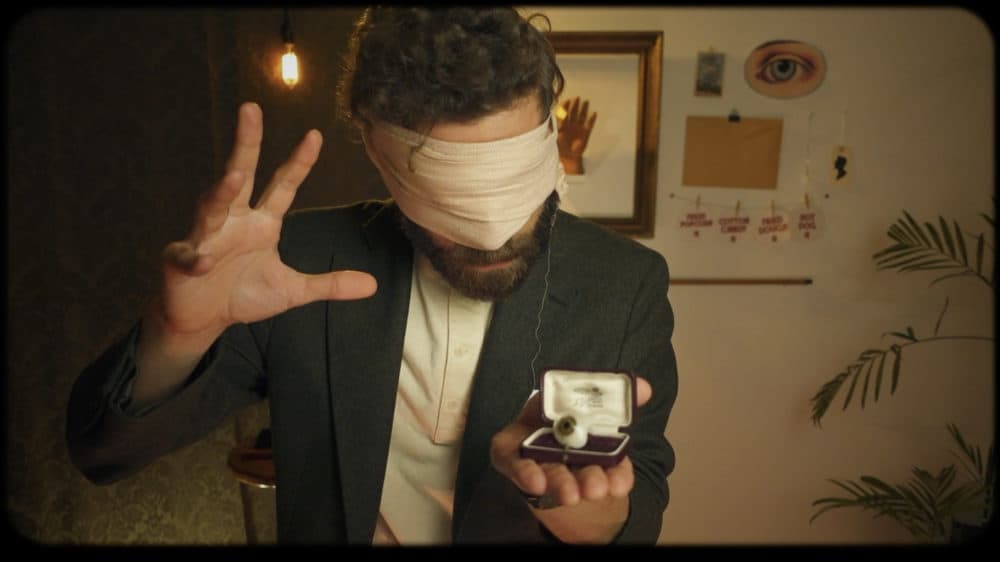 ---
'Orlando'
Commonwealth Shakespeare Company & Coolidge Corner Theatre
April 14
Join set and costume designer David Zinn and guests from the Commonwealth Shakespeare Company for a virtual discussion of the film "Orlando." Orlando (Tilda Swinton), a 17th-century nobleman, is bequeathed a fortune and commanded to never grow old. Orlando journeys through hundreds of years as a man and later as a woman and finds herself fighting for her estate. The award-winning movie that explores gender issues is based on Virginia Woolf's book "Orlando: A Biography" and directed by Sally Potter. The film is available to stream via Amazon Prime Video and available to rent through various platforms.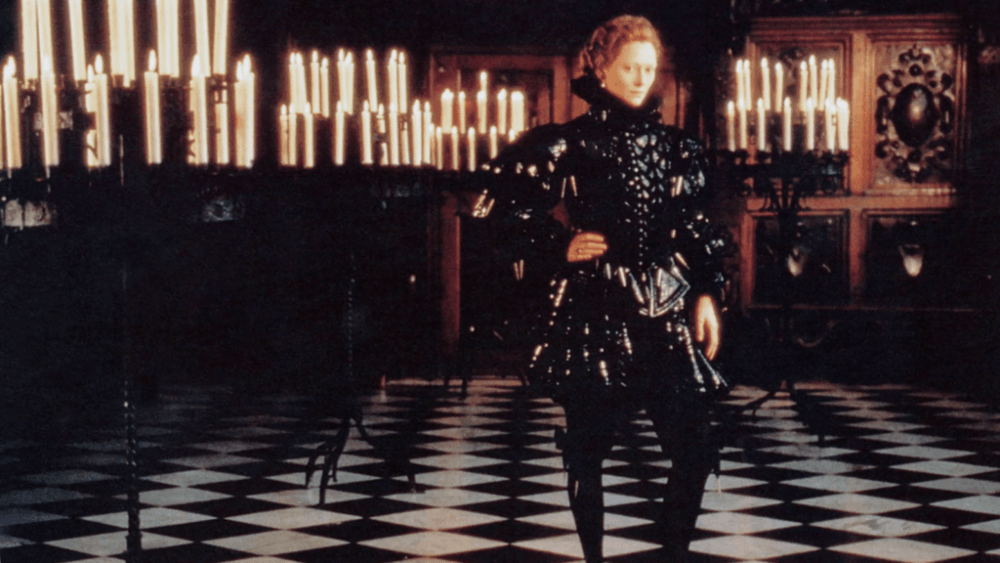 ---
April 15
Fernando Vieira's "Anormales" is a story about a gay man in the 1980s who confronts the people in his hometown of Guayaquil, Ecuador. But what will it cost? In the play, the fear, stigma and accusations prove perilous for his family. "Anormales" is part of Teatro Chelsea's "A-Típico: A New Latinx Play Festival," run by Carla Mirabal Rodríguez, Teatro Chelsea's artistic associate, and Armando Rivera, program director. The festival runs April 9-10 and April 15-17 and aspires to share universal stories, "not Latinx plays but plays by Latinx playwrights," that aren't focused on "narrow topics like the 'border' or 'disaster' play," according to a release. "Anormales" will be performed in Spanish.
---
April 22
The Theater Offensive will produce this year's virtual "Poetic Address to the Nation," which will feature Boston-based and national performers whose work reflects the stories borne out of the U.S. Department of Arts and Culture's 7th Annual "People's State of the Union" community-hosted story circles.
---
April 16-18
After young runner Saulius collapses during a race, he's brought to a sanatorium to recover. While there, he meets Milda, a female patient waiting for a heart. Set in 20th-century Lithuania, the award-winning film "I Want to Live" is part of Boston's Baltic Film Festival. The film is directed by Justinas Krisiunas, who established himself in Lithuanian cinema as "a creator of warm and sincere movies that analyze the core themes of life," according to his bio. In line with his directorial approach, "I Want to Live" follows Saulius and Milda as they become friends, fall in love, and discover their deep will to live.
---
April 21-May 5
After the shooting death of Michael Brown by a white police officer in Ferguson, Missouri, Dael Orlandersmith wanted to find out how this tragedy affected people. After interviewing residents, Orlandersmith, a Pulitzer Prize finalist for "Yellowman," developed eight composite characters for "Until the Flood," a docudrama that highlights the hope, pain and fears of a community. Maiesha McQueen, an actor in Broadway's "Waitress," stars and Boston-based Timothy Douglas directs.
---
April 25-May 2
Joy quickly turns sour in Loy A. Webb's "The Light," when a proposal gift sparks a rift between a young couple, Genesis and Rashad. But since Webb's work aims "to be the neon blinking sign in the darkness that says, 'hope this way,'" the couple gets past their pain and finds something transcendent in their relationship. The 70-minute script reading is directed by Colette Roberts.
---
'TJ Loves Sally 4 Ever'
SpeakEasy Stage Company & Boston Conservatory at Berklee
April 30-May 14
In "TJ Loves Sally 4 Ever" by playwright James ljames, power dynamics and race are front and center. The satirical play — complete with raucous marching bands, beauty pageants, and other university fare — centers on Sally, a young Black college student who is grappling with the unwanted attention of TJ, the white dean of students at her school. The New England premiere of James' story will be directed by Pascale Florestal.
---
Through June 13
Playwright and filmmaker Don Mays' questions around religion and how it affects us, especially people of color, get explored in his radio play "God Talks to an Agnostic." The 12- part series airs Sundays on WNPN 89.3FM and finds the protagonist (Mays) eventually talking to God. Featuring sound design by Andy Russ and music contributions by Ashley Frith, The Watsons Gospel Choir and others, the series starts with "Sunday Rain," a journey into the past where a father and son build a retaining wall to fight erosion. The installments of the audio play are available on multiple platforms the day after they air.
---
June 5-July 11
New Rep is back with another installment of their "Historical Moving Plays." In the new commissioned work "Listen to Sipu," participants will walk along the Charles River in Squibnocket Park while hearing a story focused on local Indigenous history. "Listen to Sipu" was written by Morgan (Mwalim) J. Peters, of Mashpee Wampanoag ancestry, and directed by Jaime Carrillo (Aymara). Additional details will be available soon on New Rep's website.