A Woman Stands Up To Sinister Forces Of 'Progress' In Film 'This Is Not A Burial, It's A Resurrection'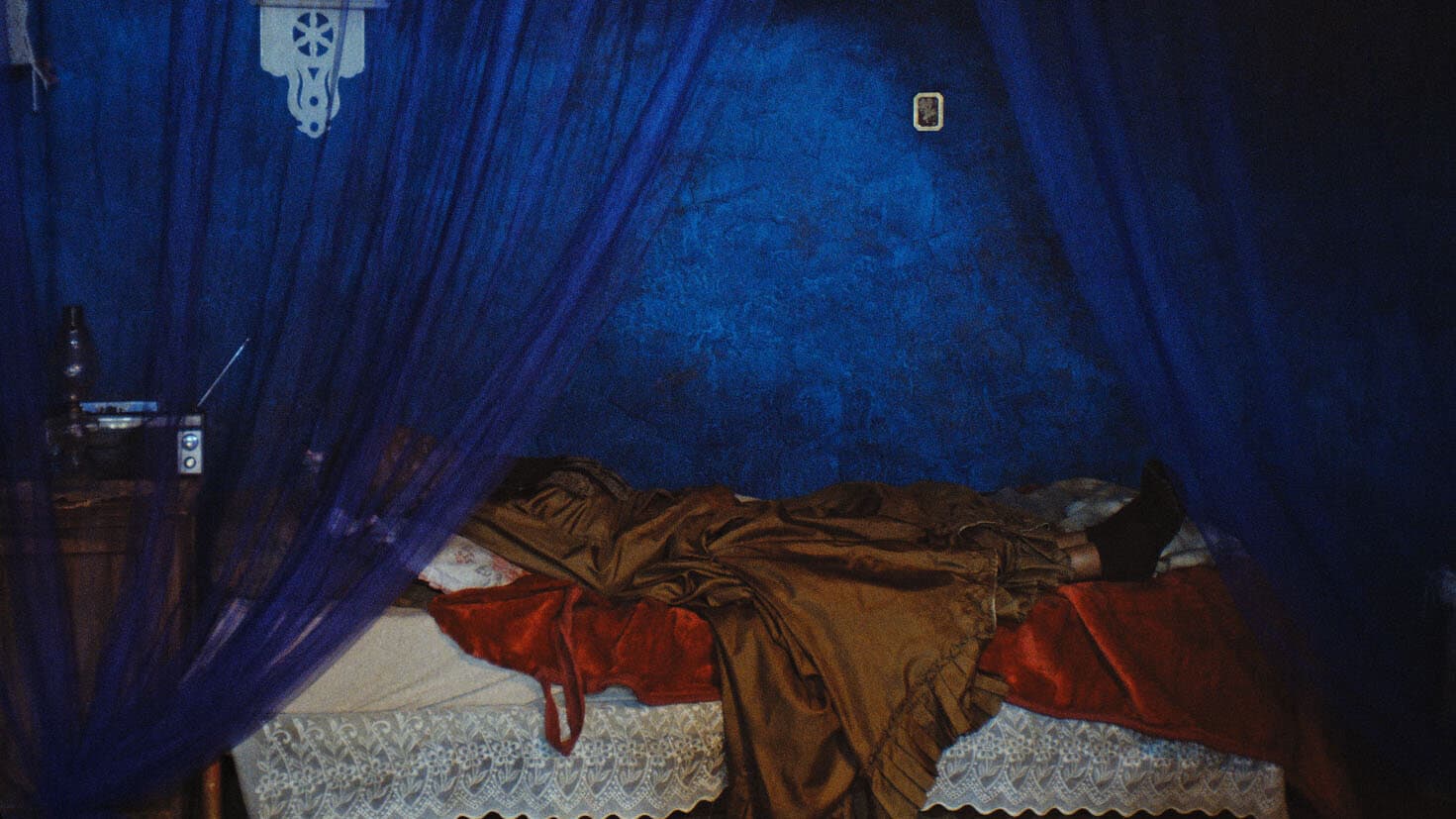 We're in a ramshackle speakeasy near the end of the night, the air thick with smoke and sadness. A single dancer spins slow and alone on the floor as a disco ball that's seen better days casts limp reflections on the makeshift walls. We don't notice the performer at first. He's crouched low in the corner of the bar clutching his instrument. (I'm told it's called a lesiba — something like a woodwind jaw harp.) We hear his voice before we see his face. It's a breathy rasp, muttering in a bebop patois. The old, mysterious man is bundled up as if for winter. He's got a story to tell us about this place, one that happened way back before.
So begins Lemohang Jeremiah Mosese's astonishing debut feature "This Is Not a Burial, It's a Resurrection," with a bleary, barroom incantation of legend. The movie hails from the Kingdom of Lesotho, a small, enclaved country within the borders of South Africa, but the tale takes place in the realm of myth. This is the story of a woman who stood up alone against sinister forces of "progress," and an army that came to follow her. It's about the plunder of "men who arrived with iron cups that could never be filled" and a great flood that washed away any trace of their struggle forever.
Mosese's film is the sort that gets us critics reaching for our lofty rhetoric in part because it's so thrilling to watch — one of those movies that seems to be inventing a new cinematic language as it goes along. By turns alienating and enthralling, "The Is Not a Burial" exists somewhere off on its own, miles away from conventional narrative satisfactions. It's an experience richer, deeper and much stranger than I've had with a film in some time. (This is the kind of movie that isn't for everybody but you'll know within the first five minutes if it's for you.) The film recently became available to stream at the Brattlite — the Brattle Theatre's virtual screening platform — and I've already watched it twice.
It's the story of Mantoa, an elderly widow who lives alone on the outskirts of the village. She's played by the late Mary Twala Mhlongo — who you might recognize from Beyonce's "Black Is King" — and we first see her face registering unfathomable grief upon learning of her son's death in a mining accident. See, Mantoa has already lost her husband, her daughter and a grandchild. As our narrator explains, "through her son, the widow saw the benevolence of God." Now that he's been killed, she believes in nothing. It's all gone. Mantoa refuses to change out of her black mourning robes and shuts herself off from the world. Twala Mhlongo's magnificently wrinkled visage closes like a fist.
Adding insult to injury, their village is soon to be resettled. A new dam is being built that will leave this place and all its memories at the bottom of a human-made lake. The missionaries called it Nasaretha, but to the people, it will always be the Plains of Weeping, named as such because during the plagues and wars of years gone by this valley is where countless people perished on their way to the nearby capital for medical treatment. There are innumerable, nameless dead interred in these sacred grounds. The powers that be have offered to help some villagers exhume family members whose graves they'd like to move before the flooding, but what of all the others? For our Mantoa, this is finally a bridge (or really, a dam) too far.
She wants to be buried with her family, and who can blame her? Mantoa would just as soon someone dig a hole and she'd happily climb into it right now, but customs and religion frown upon preparing graves for the living. So she has no choice but to battle the bureaucrats, crooked priests and paid-for politicians, becoming an unlikely, stern-faced rabble-rouser within the Plains of Weeping. Unfortunately, the forces of progress in the outside world — especially those men with the iron cups that will never be filled — have little patience for the wishes of elderly widows.
Writing it all out like this, I realize, makes the story sound a lot more straightforward than it feels while you're watching it. "This Is Not a Burial" is a deliberately disorienting experience, with Mosese freezing the characters in striking, painterly tableaux while the soundtrack wails with Japanese noise rock, courtesy of composer Yu Miyashita. He keeps creeping the camera in on Mantoa's immovable scowl as our ears are assaulted by pizzicato strings before abruptly cutting to silences that in their suddenness seem louder than gunshots. These vast African vistas are walled in by the boxy, 1.33:1 aspect ratio. People are pushed to the bottom of the frame, dwarfed by the empty heavens above.
Mosese revels in the strangeness of rituals, whether a sheep-shearing contest that grows unexpectedly grisly or the piercing ululations that periodically erupt from the Plains of Weeping. These images — captured by first-time cinematographer Pierre de Villiers — are startlingly beautiful in their rich, vibrant colors but also forbidding and sometimes more than a little scary. Especially when our Tom Waits-sounding narrator is whispering on the soundtrack, "Redeem your days, old widow, for the wheel of time has cast you out like an old cloth and turned you into a dung beetle."
Of course, there's no stopping the march of progress, and eventually — someday — we and all our cherished memories and storied histories will too be washed away. But as "This Is Not Burial, It's a Resurrection" reminds us, futile acts of defiance in the face of inevitability can still inspire legends that will be passed down through the generations, even if only in an empty saloon at the end of the night.
---
"This Is Not a Burial, It's a Resurrection" is now streaming at the Brattlite.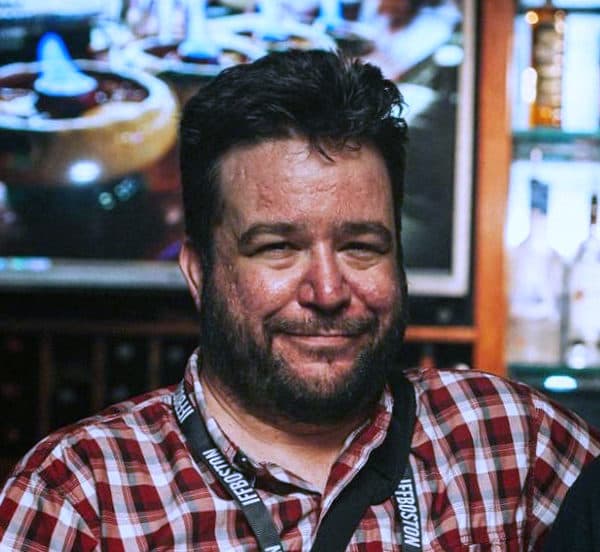 Sean Burns Film Critic
Sean Burns is a film critic for The ARTery.