Janey: City Will Release Files On Retired Cop Accused Of Child Molestation
Boston Acting Mayor Kim Janey says the internal affairs records of a retired city police officer accused of child rape will be released by the end of the week.
Janey ordered an immediate review of former officer Patrick Rose's files. He was accused of sexual assault in the 1990s, but allowed to remain on the force.
"As mayor, the likes of Patrick Rose will not be protected on my watch, and those who are complicit in abuses of power will be held to account," Janey said during a press conference Tuesday. "The release of these files is a first step."
The next step, she said, will be a review of the police internal affairs system that allowed Rose to continue to work as a police officer for 21 years after he was criminally charged with sexual assault and an internal investigation found he likely committed a crime. The Boston Globe first reported the news on Saturday.
Rose eventually became president of the patrolman's union, and served on the force until 2018. He was arrested last summer and charged with 33 counts of sexual abuse against minors.
Janey said she was "heartbroken and angry" to learn that nothing was done to keep Rose away from children as part of his job.
The person responsible for conducting that investigation into Rose will be Stephanie Everett, who Janey announced Tuesday will be the first executive director of the Boston Office of Police Accountability and Transparency (OPAT), a watchdog agency signed into law earlier this year.
The office will have subpoena power to investigate police misconduct, including citizen complaints and internal police investigations. Janey's budget, set to be released Wednesday, includes $1 million to fund OPAT. The office expects to hire nine more staff members with part of that funding.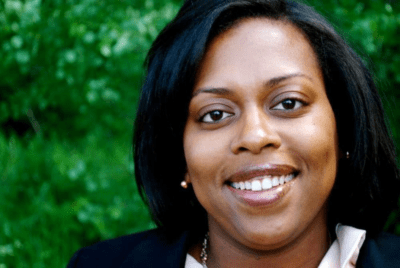 Everett, who lives in Mattapan, has worked as an attorney in private practice and was previously chief of staff at the state Department of Transitional Assistance.
In a statement, she said she looks forward to working with the mayor and police to bring about reforms and enhance the public's trust.
"I have spent my entire career fighting to give voice to those who are underrepresented, and that's exactly how I'll approach my work as the Executive Director of OPAT," she said. "I have tremendous respect for our police officers who carry out their duties with integrity, compassion and empathy for the people they serve."
She is scheduled to start work later this month.