Wakefield Residents Vote To Keep School's Native American Mascot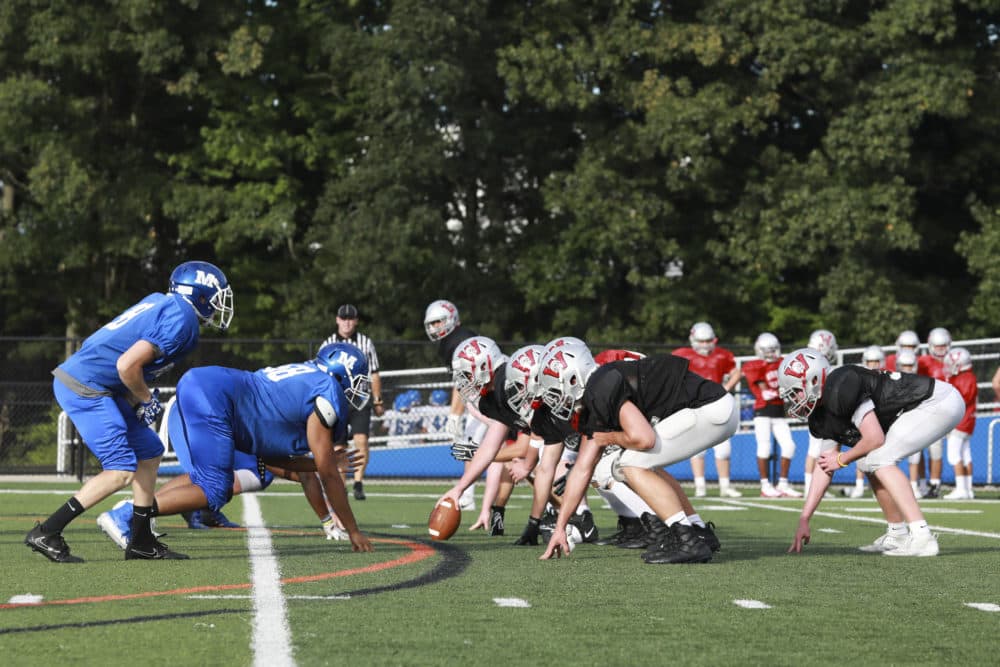 This article is more than 1 year old.
Voters in Wakefield want to keep the town's high school Native American mascot.
Residents voted in favor of keeping the mascot by almost 600 votes, out of more than 5,000 cast Tuesday, in a non-binding referendum.
Supporters of the Warrior logo say it's part of Wakefield's identity — like Elena Corradino, who says getting rid of it would erase Native American history.
"That Native American image is so important to identify them — to keep them in existence," Corradino says. "We already took away their land. We're gonna take away their identity now?"
But, opponent Nicole Calabrese says many Native American groups find these logos offensive and harmful
"I just find it really hard to believe that there isn't another way that we can honor all Native Americans that have contributed to Wakefield --  in particular, that isn't so divisive and hurtful," Calabrese says.
The school committee voted last month to change the warrior logo, but keep the name.
With reporting from Fausto Menard and Sherrilyn Cabrera