10 Films To Stream At This Year's Virtual Independent Film Festival Boston
"The timing is kind of cusp-y," admits Independent Film Festival Boston program director Nancy Campbell. With shots in arms and restrictions beginning to lift as the city takes tentative steps toward reopening, the area's annual springtime feast for cinephiles is staying at home for just a little while longer. This year's IFFBoston runs from Thursday, May 6 through Sunday, May 16 in your living room, offering 26 features and 43 shorts culled by Campbell and executive director Brian Tamm from their virtual visits to festivals all over the world, as well as the usual panel discussions, director Q&As and a local student film showcase, all online this year.
IFFBoston's home screens at the Somerville, Brattle and Coolidge Corner theaters are still shuttered — though the Coolidge begins a phased re-opening on May 13 — and Tamm says there was brief discussion of perhaps postponing for an in-person event later in the summer. "But we tried that last year and it didn't work out so well," he chuckles bitterly.
The characteristically excellent and eclectic lineup curated by Campbell features about half as many movies as in previous years, since a virtual festival brings with it different demands than programming for multiple screens across several locations. "It is theoretically one screen in one location," she explains. "We want to make sure people don't feel overwhelmed." Two or three films will be released each day for 48-hour intervals, with the eight shorts programs available throughout the run of the festival. "We want people to be able to concentrate on the films that they're seeing. Really take them in. It's like omakase where you get small dishes handed to you, instead of a buffet."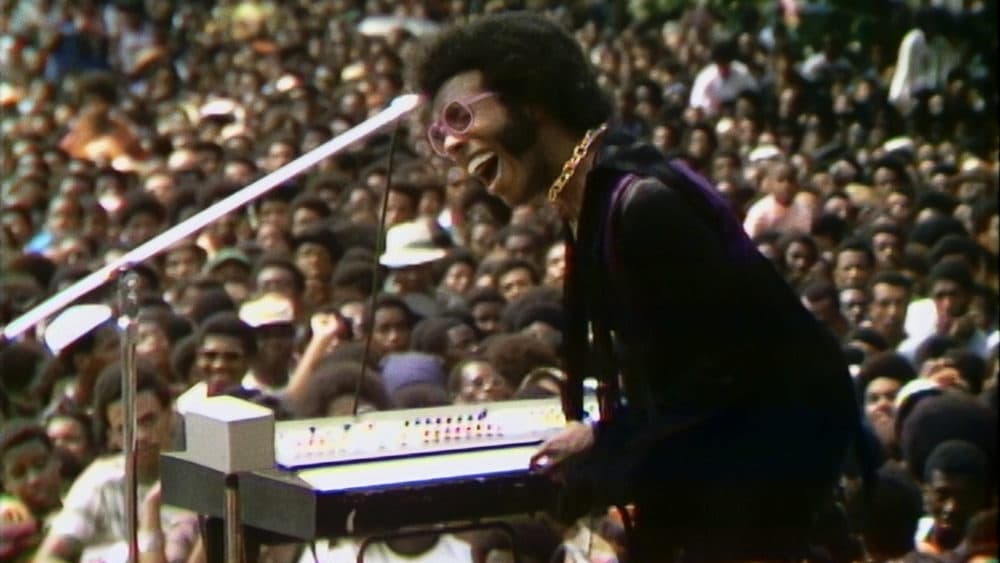 "We don't expect people to take off the time that they might for an in-person festival," says Tamm. But it was important to try and capture that IFFBoston community vibe by making home viewers feel like they're all watching the same movies at something close to the same time. "We wanted to be able to highlight the films instead of dumping them in your lap and making you sort them out. We think two films a day during the week is a reasonable amount. I mean, not for a normal person, but for a film person," he chortles. "Saying it out loud I'm realizing any normal person would think that's a crazy amount of films, but for us it seems pretty reasonable."
The festival kicks off on Thursday night with a blast of pure exhilaration. "Summer of Soul" is Ahmir "Questlove" Thompson's extraordinary documentary about the Harlem Cultural Festival, which took place over six sweaty Sundays in the summer of 1969. It's a powerful portrait of a political moment and one of the most rousing concert films you'll ever see, featuring peak performances by Stevie Wonder, Sly and the Family Stone, The Staple Singers, B.B. King, Gladys Knight and the Pips, the Edwin Hawkins Gospel Choir and Nina Simone. I guess the next best thing to an opening night party is all of us dancing in our living rooms.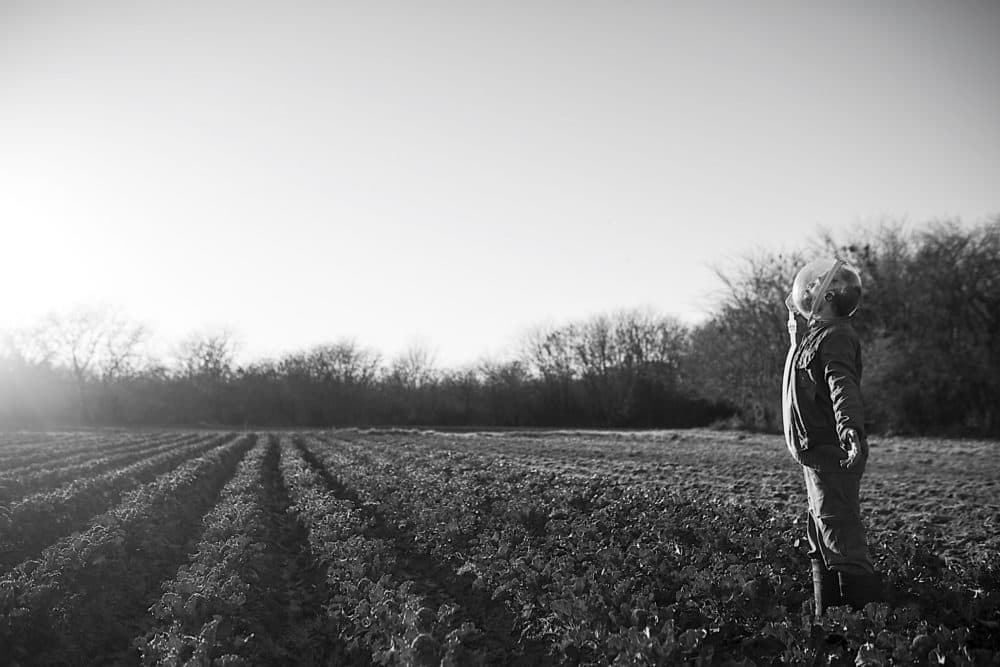 My personal favorite on this year's roster is writer-director Ana Katz' elliptical oddity "The Dog Who Wouldn't Be Quiet," a series of quick, often quotidian snippets from the life of an Argentinian everyman over the course of two decades. Like Richard Linklater's "Boyhood" on a more compressed microscale, the film flattens world-changing events into the same importance as everyday errands in a way that's confusing at first but comes to feel cosmic in its ramifications. It's one of those movies where you spend most of it wondering what the hell is going on and then when it's over you somehow feel like you've glimpsed the secrets of the universe.
"There are a lot of films about race specifically — very directly — as I think that's a topic that is front of mind for everybody right now," says Campbell. "Who We Are: A Chronicle of Racism in America" provides a very full scope of how things have been progressing and has a lot of personalized elements I think are engaging and important for people to discuss." Tamm's documentary picks include "The Gig is Up," about the unseen and usually underpaid shadow workforce toiling behind Big Tech disruptions and "The Oxy Kingpins," which contrasts Charlestown street dealers with the criminals who work legally in pharmaceutical companies. "Both movies have Boston connections, so we're pointing to a lot of sh---y behavior here," he smirks.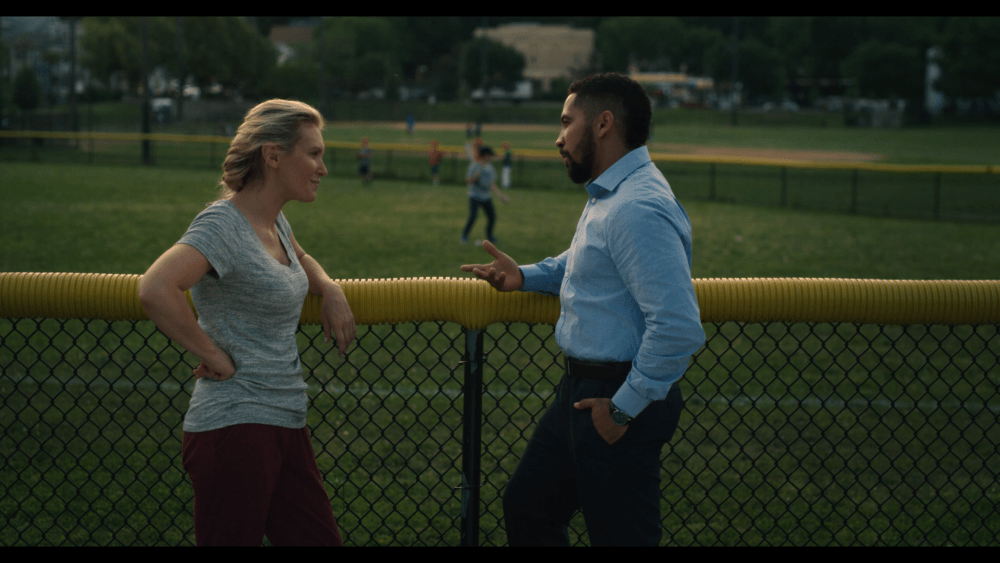 Keeping it local, "Last Night in Rozzie" is a moving melodrama written by Roslindale native Ryan McDonough, in which estranged Little Leaguers are reunited by tragedy 25 years later. '90s heartthrob Jeremy Sisto gives a shockingly credible performance as a thick-necked townie gone to seed, and what the movie might lack in finesse it makes up for in emotional authenticity. My more far-flung recommendations include the shattering "Sabaya," about Yazidi raids to rescue ISIS sex slaves from a Kurdish rescue camp, and the Maltese fishing drama "Luzzu," a throwback to the heyday of Italian neorealism cast with nonprofessional actors discovered by the director during his research.
Your midnight movie itch can be scratched by "Strawberry Mansion," the latest whimsical whatzit from directors Kentucker Audley and Albert Birney, whose beguiling "Sylvio" was my favorite film of IFFBoston 2017. This one's a surreal love story with the same analog absurdism, sort of a thrift-shop "Inception" about an evil corporation selling ad space in your dreams. Or on the darker side is "We're All Going to the World's Fair," Jane Schoenbrun's deeply unsettling character study about a tween girl sliding down the rabbit hole of an online urban legend involving self-mutilation and demonic possession. Scarier than any of the supernatural stuff is the aching loneliness at the movie's emotional core.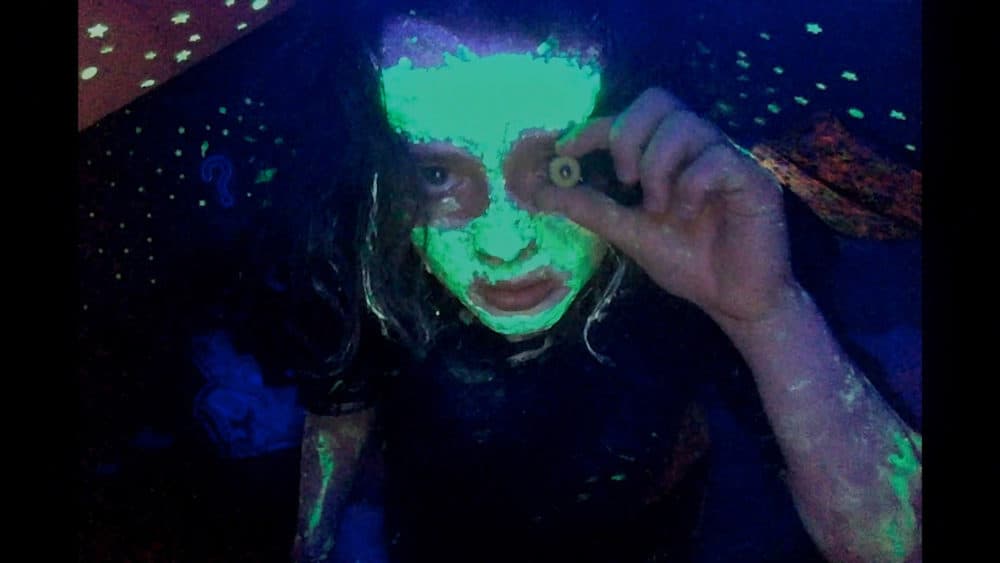 IFFBoston's been working on a "virtual lobby" for this year, where filmmakers and festivalgoers will be able to interact and hopefully simulate some of the communal experience for which this event is so beloved. It's something Tamm says has been a challenge for every film festival during the pandemic. "I know Wicked Queer did some cool stuff, I know Roxbury did some cool stuff, so we're not inventing the wheel here," he concedes. "I think we're all struggling to find a way to give people that connection they can feel. I know filmmakers feel disconnected from their audiences and from each other, so we're trying to give everybody a way to have that experience and that camaraderie. It's tricky. I'm hoping we won't have to figure it out for much longer, and for the Fall Focus we can go back to doing it all in person, which we know how to do!"
"I'm hoping to not do this again," Campbell laughs.
---
This year's Independent Film Festival Boston runs from Thursday, May 6 through Sunday, May 16.