In Dramatic Comedy 'Limbo,' Refugees Are Allowed To Be Idiosyncratic Individuals
The characters in "Limbo" spend most of their days sitting around in silence, staring off at some point just past the camera lens. Granted, there's not much else for them to do here, on a fictional Scottish island where these refugees have been temporarily sheltered awaiting approval of their asylum requests from the U.K. They're not permitted to work, living on small stipends with multiple roommates in nondescript houses with empty walls, watching old DVDs of "Friends." There's no cell reception save for a remote point up at the top of the island, but there's a pay phone on the road to town where they can try to call home from time to time. It's a better life than the ones they've fled, but also more than a little dull. As Tom Petty sang, the waiting is the hardest part.
Some of them have been here for years. Omar (Amir El-Masry) just arrived from Syria with nothing but a broken hand and his grandfather's oud — a traditional Middle Eastern string instrument the character carries in a case with him everywhere as an overly literal manifestation of his family baggage. He lives in a house up on a hill with Afghani expat Farhad, played by the very funny Vikash Bhai as a Freddie Mercury super fan who grew a moustache matching the one worn by his musical idol, as well as two squabbling Sudanese brothers who are way too into "Friends." Omar's flatmates kid around with a dry gallows humor about the "sell-by dates" of refugees, as determined by when the plights of their countries were briefly fashionable causes for Western news cycles and celebrities. Afghanistan and Sudan are old news, and they figure Syria must now also be passé if Omar's being housed here with them.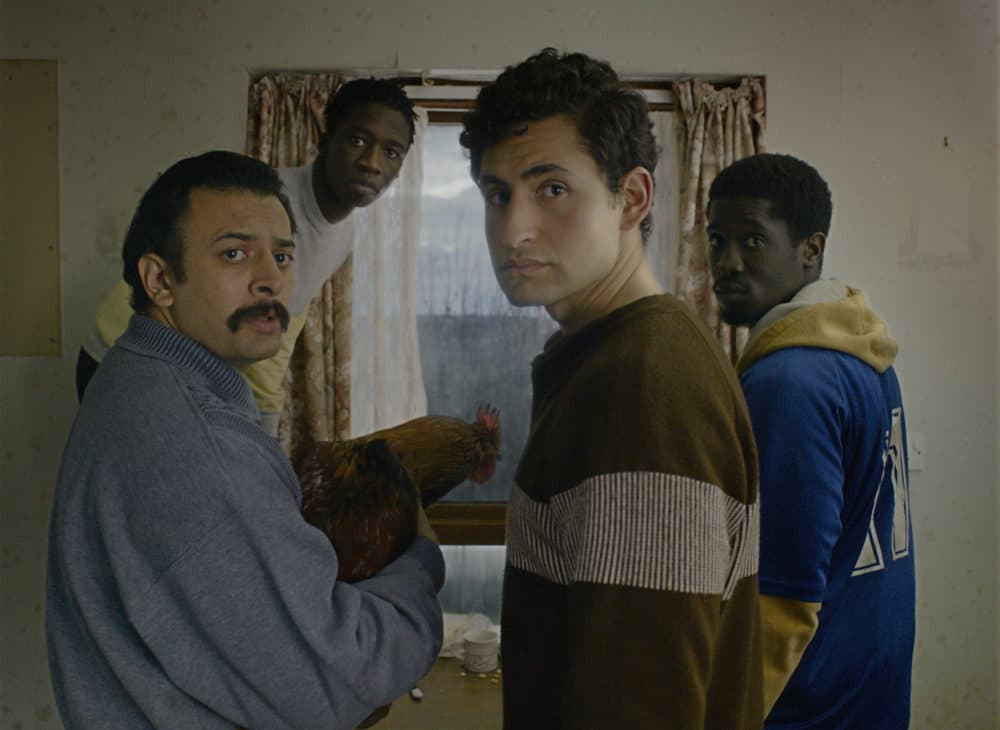 Writer-director Ben Sharrock worked for an NGO in Algerian refugee camps and studied for a year in Syria before the war broke out, so he's got an up close, gratifyingly irreverent view of international humanitarian crises. Most movies concerning refugees depict them as faceless, huddled masses defined by their suffering — more often than not existing only to prod the conscience of a white protagonist — whereas in "Limbo" these are all idiosyncratic, sometimes extremely annoying individuals getting on each other's nerves out here in the middle of nowhere. Sharrock's trying to make a comedy about a serious subject usually only addressed in starchy documentaries. He doesn't always succeed, but when his jokes land they leave a mark.
There's a dicey scene in which Omar learns from a Muslim shop owner that a slang term he keeps hearing from the locals isn't actually the proper way to refer to people from Pakistan, and the best moments in "Limbo" brush up uncomfortably against a white, Western audience's blithe condescension. My favorite is an English class where a well-meaning instructor asks the pupils to start a sentence with the words "I used to." An older Middle Eastern gentleman answers, "I used to have a beautiful house before it was blown up by coalition forces." Class dismissed.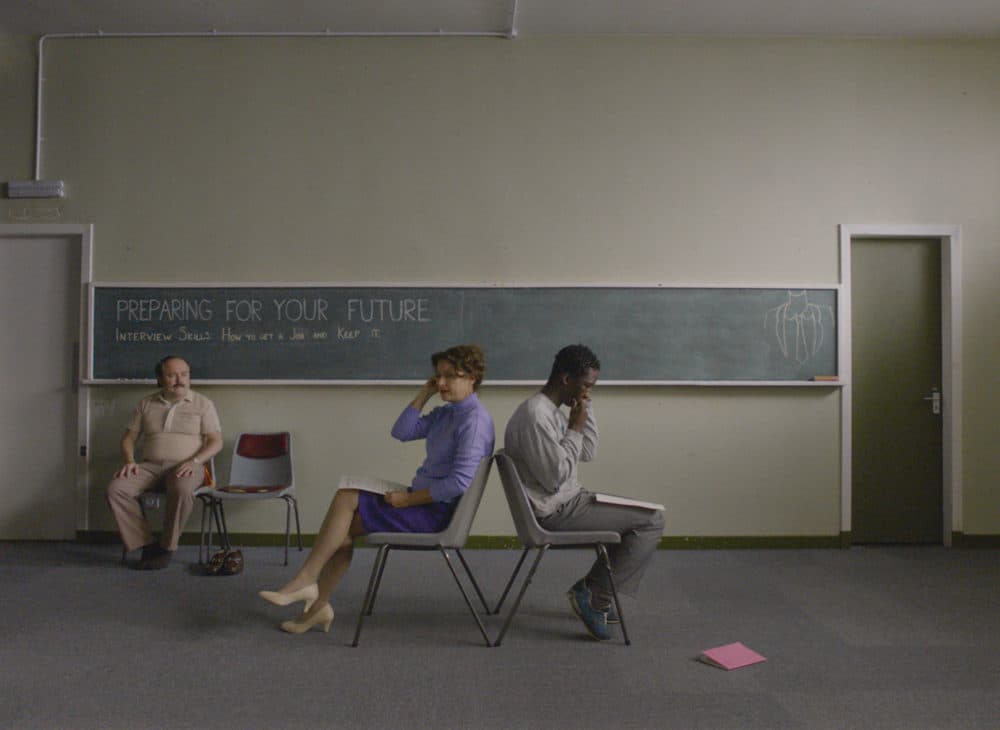 Working in the boxy, 1.33 aspect ratio, Sharrock often places his characters center frame, surrounded by empty expanses. The howling Scottish winds fill the mostly silent soundtrack with deadpan desolation. He wears his filmmaking influences on his sleeve, with the island setting, isolated phone booth and droll comedy of understatement inevitably calling to mind Bill Forsyth's 1983 classic "Local Hero." (He seems to welcome the comparison, even setting a similar scene against the northern lights.) Sharrock has also clearly studied the films of Aki Kaurismäki and Jim Jarmusch, allowing his poker-faced protagonist to pull laughs from dead air and delayed reactions. This is a tricky balance to maintain, however, and whenever Sharrock's off by a few degrees, the movie tilts toward the preciousness of something like "Napoleon Dynamite."
The film runs into trouble in its second half because the exterior logistics and existential plight of "Limbo" are far more compelling than the particulars of Omar's personal history. He's got a big brother who stuck around to fight in Syria, and his father considers him a coward for fleeing, which is fine for motivation percolating in the background but less so when Sharrock is staging fantasy sequences where these characters can reconcile over apricots. The supporting players take a backseat to the protagonist's personal growth, which feels rote and conventional compared to the threat of deportation hanging over your head every day while you're also bored out of your mind. If you've ever seen a movie before you know Omar is eventually going to play his grandfather's oud again, what made this one feel special was the specifics of his situation.
---
"Limbo" opens in theaters Friday, April 30.