What Facebook's Decision To Dump Trump Means For Mass. Tech Companies
03:30
Play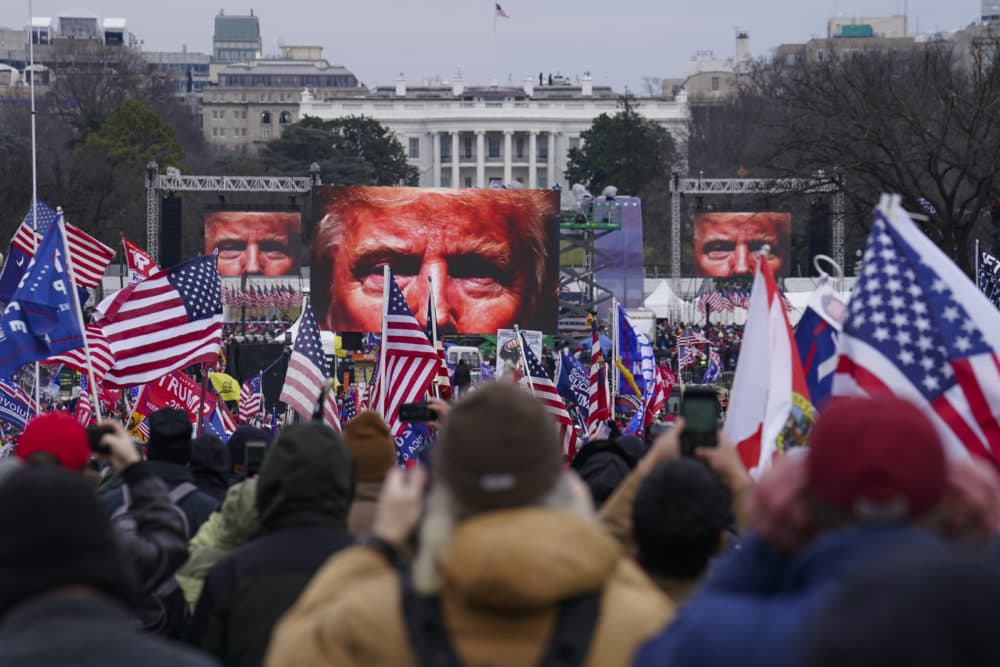 Around the same time Mark Zuckerberg was starting Facebook in a Harvard dorm room, Jamie Heywood began building an online community called PatientsLikeMe, a place for people to talk about medical conditions.
So, Heywood was among the Massachusetts technology entrepreneurs and investors who were watching closely when Facebook's oversight board ruled Wednesday that the social network does not have to reinstate former President Donald Trump.
Facebook suspended Trump after some of his supporters stormed the U.S. Capitol in January; the company then asked outside advisers on the oversight board to review a decision that could set an industry precedent.
Like Facebook, PatientsLikeMe reserves the right to kick users out. But unlike Facebook, which boasts roughly 3 billion users, PatientsLikeMe has fewer than 1 million.
Heywood, who has moved on to another venture, thinks banning users makes sense on relatively small networks, like the one he created, but he is not so sure it's a good idea on Facebook.
"There is a point where these things become utilities, and they take utility-like properties," he said. "We have not figured that out, and the consequence of that is dangerous because it's the same thing, to some degree, as saying, 'Well, I can just cut off your electricity because I don't like your political views.' "
Some other social media entrepreneurs agree Facebook's size makes a big difference.
"Scale matters," said Zack Onisko, chief executive of Dribbble, a social network for artists and designers that started in Salem and is much smaller than Facebook. "At the scale that Twitter and Facebook have become, everybody is now connected with everybody on Earth."
In short, getting thrown off Dribbble isn't a big deal, but getting thrown off Facebook could limit someone's civic engagement because so much public discourse happens there.
Some companies already promote themselves as free-wheeling alternatives. Now that Facebook's suspension of Trump has been upheld, others may follow, said tech investor Parul Singh.
"Am I going to see startups next week which are responding to this? Yeah, maybe," said Singh, a former principal at the Founder Collective venture capital firm in Cambridge.
Singh added that as public scrutiny of social media has intensified, she has noticed startups are choosing one of two paths.
"We see platforms which are being started to sort of give space to niche communities — viewpoints that might be outside the mainstream," she said. "And then you see other platforms which are trying to reach a more mainstream audience."
The niche category includes Boston-based Honeycommb, which builds customized online communities for brands, celebrities and interest groups. Clients include pro soccer teams, cannabis lovers and Lady Gaga — and they all set their own rules.
"They have control over what kind of behavior they'll accept and allow within that network," said Chief Executive Sean Duhame.
Honeycommb doesn't police the social networks it builds, but it has refused to work with some prospective clients.
If Trump asked Honeycommb to build a social network for him, the company would "ask a lot of questions," Duhame said.
"We'd try to be good partners in helping him understand what it means to be a network owner, a community manager," Duhame said. "If he wanted to promote a certain kind of behavior and things that he believed in, and we understood it well and we felt like this is good for people, this isn't harmful, there could be potential for support."
But even Honeycommb can change its mind and drop a client, Duhame noted — kind of like Facebook removed Trump.
This segment aired on May 5, 2021.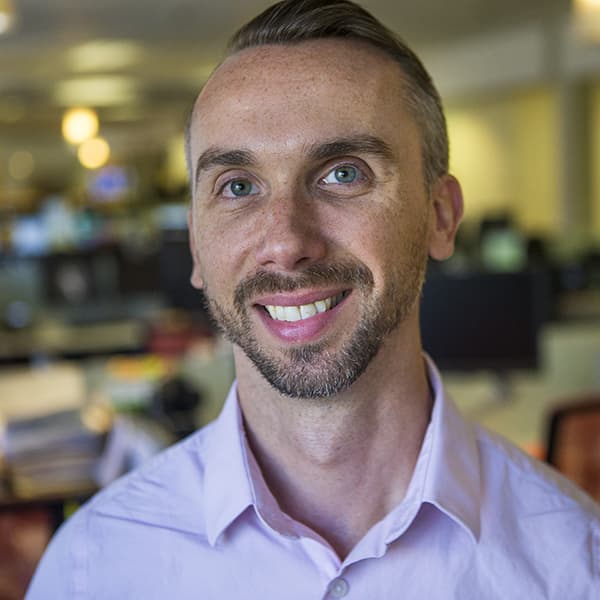 Callum Borchers Reporter
Callum covers the Greater Boston business community for Bostonomix.