Local Officials And Congressional Leaders Decry Investors Who Put Affordable Housing At Risk
Resume
Local officials and federal lawmakers this week took aim at what they say is a threat to long-term affordable housing — investors looking to extract profits from low-income properties funded by taxpayers.
A WBUR investigation last week detailed the legal battle between the Boston nonprofit Tenants' Development Corp., and a Colorado investor, Alden Torch Financial, that's trying to block TDC from owning buildings where hundreds of tenants live.
The fight is part of a wave of similar disputes across the country, as partnerships expire between investors and housing groups. These deals used to end quietly, with the investor having reaped 15 years of tax breaks and the nonprofit getting the chance to own the property at a low price. But some investors are seeking far more money to exit the deals, efforts that lawmakers and public officials say subvert Congress's intent for the program.
Tax credits were meant "to ensure the availability of affordable housing for working families – not give private equity firms the opportunity to bleed nonprofit organizations dry ..."

Sen. Ron Wyden
At a press briefing Thursday, Mike Kennealy, the state's Housing and Economic Development secretary, reacted to WBUR's report, saying, "We're taking a look at the issue," and what's happening at TDC "will inform how we make other affordable housing awards going forward, to try to build in some more safeguards."
While the IRS administers the Low-Income Housing Tax Credit program, no federal agency is regulating these changing partnerships or offering guidance in the disputes. That's left states and cities scrambling for solutions.
Sheila Dillon, housing chief for the city of Boston, in an interview called investor efforts to wrangle affordable housing away from nonprofits like TDC and others "despicable."
"Preserving all of our affordable housing in Boston is very important, but it's especially important in neighborhoods such as the South End, where property values have risen and there has been a significant amount of displacement," Dillon said.
She said the city is looking at how to protect housing groups in future deals. But many at the local level are counting on Congress to clarify language in the existing tax credit law, in order to head off profiteering in housing around the country.
Sen. Ron Wyden, an Oregon Democrat and chair of the Senate Finance Committee, said, through his staff, that he's working on legislation to "clarify Congress's intent."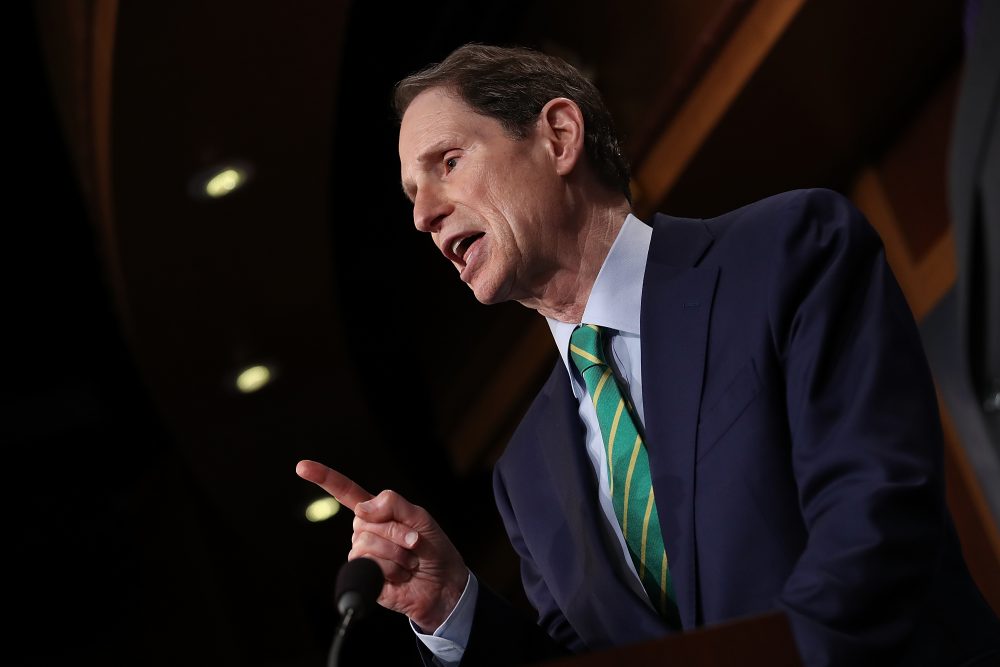 In a statement, Wyden said tax credits were meant "to ensure the availability of affordable housing for working families – not give private equity firms the opportunity to bleed nonprofit organizations dry or force the sale of affordable units for a massive profit."
Alden Torch's lawyers have said that's not the correct reading of the law, and that investors have a right to make money on real estate in a partnership when property values have risen. Federal judges in some states have agreed; some of those cases are under appeal.
Housing advocates and lawmakers worry that unless Congress offers a fix, Alden Torch and other firms, including SunAmerica, part of Wall Street's American International Group Inc., will be emboldened to continue trying to extract cash from nonprofits and block them from owning the low-income properties.
Massachusetts Congressman Richard Neal said this problem has come to his attention as chair of the House Ways and Means Committee. In a statement, he said lawmakers have learned that "certain investors in this program have engaged in practices that are inconsistent with the program's central goal, which is ensuring a long-term supply of affordable housing."
He said the committee is examining legislative options to ensure investors are "not benefiting at the expense of the well-being of our nation's communities."
A spokeswoman for AIG declined to comment.
Gov. Charlie Baker, at the Thursday press briefing, said the Commonwealth's shortage of affordable housing "makes it very interesting to all sorts of people who are looking to take advantage of the strain on supply."
Steve Brown of WBUR contributed to this report.
This segment aired on May 7, 2021.