Abilities Dance Debuts A Reimagined, Inclusive 'Firebird' Ballet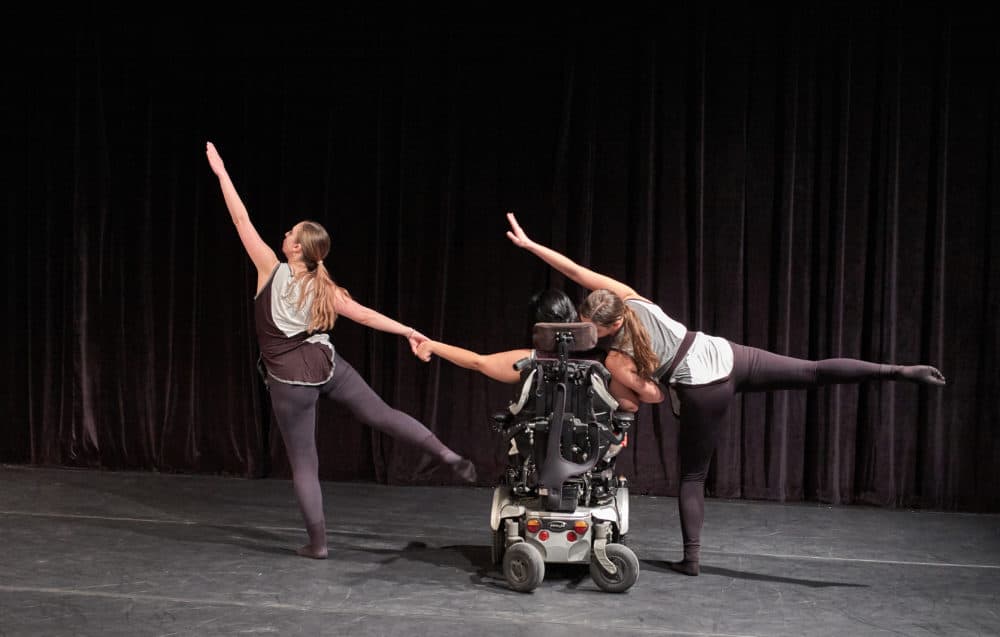 This article is more than 1 year old.
Drawing inspiration from one of her favorite legends, choreographer Ellice Patterson will debut "Firebird" as a reimagined ballet on May 14-15. Although she grew up seeing versions of the ballet, something always seemed to be missing.
"I always felt different identities that I had, and others had, weren't reflected in [the ballet]," she said. "I was thinking of how to take a fairy tale and completely recreate a new ballet with the new score, with a new movement that is more inclusive of the world around us," she said.
Patterson is the founder and executive director of Abilities Dance, a dance company that seeks to create a thriving space for professional dancers of all abilities. Her company has performed at the Museum of Fine Arts in Boston, GRUNT Festival in Chicago and Gibney in New York.

The story of "Firebird" has long attracted choreographers and composers. (Russian composer Igor Stravinsky gained international fame in 1910 after his score for the ballet debuted in Paris.) Patterson's "Firebird" draws on the magic and vibrancy she felt when she first encountered the tale.  In her vision for the ballet, she strives to upend traditional perceptions of dance, and to show the talents of a diverse company whose members have traditionally been underrepresented.  Patterson also worked closely with composer Andrew Choe, who created an original score.
The ballet tells the story of a hero and a firebird who join forces to conquer an evil queen so that the hero can rescue a princess, to later marry her. Company member Louisa Mann will dance the role of the evil queen.  Based in New York, she has been with Abilities Dance since 2018.  In her role, Mann will dance a solo which she choreographed together with Patterson. "It feels so far from my personality, but it's been really fun to pull that evil sinister side out," she said.
"I don't think the ballet has ever been depicted in this way," Mann said. She noted how important it is to see integrated performers, "with a whole different body, visible disabilities."
"I think it's just really important to show that dance can be more than just a ballet where everyone looks exactly the same and does the same steps exactly the same. I think that the dance world is starting to be ready to kind of embrace," Mann said.
To collaborate, Mann and Patterson used to travel back and forth frequently between Boston and New York. More of their work happened virtually over the past year, which they had already been accustomed to since accessibility is a priority for Abilities Dance. "We've been able to successfully create and work virtually, which also goes into thinking about how accessible this time has been," Patterson said.
"Firebird" will be livestreamed from the Wimberly Theatre at the Calderwood Pavilion with ASL interpreters and closed captioning. "We like to have spaces where folks don't have to continually ask for access," Patterson said.
---
"Firebird" by the Abilities Dance company runs May 14-15.