Author Nandini Bajpai Creates Space For South Asian Representation
When young adult author Nandini Bajpai was growing up in Delhi, India, the children's publishing industry didn't exist there yet. Bajpai loved Hindi poetry and Amar Chitra Katha comics, but if she wanted to read stories about characters her own age, she and her sisters had to turn to books and comics imported from the U.K. and U.S. "If you liked to read and [the book] didn't have anyone in it with your experiences or background, it was a big disconnect," Bajpai says. Now, Bajpai writes characters with Indian families and cultural traditions that she yearned to see represented in literature as a young person. Her second U.S. release is a reimagining of her debut book that was released in India.
"Sister of the Bollywood Bride" is the story of how 17-year-old Mini Kapoor plans her sister Vinnie's wedding in two months on a shoestring budget. Discerning readers will feel right at home in the fictional "Westbury," Massachusetts, home to the famous "Fellsway College" bordering on Lake Waban, with prospective wedding venues owned by the "Massachusetts Botanical Society." Mini must navigate wedding plans with her estranged aunt (a designer for the Bollywood stars), while Vinnie finishes up her medical residency in Chicago (a soon-to-be doctor rather than a literal Bollywood actress). Meanwhile, Mini tries to stop embarrassing herself every time she runs into the cute and mysterious Vir. But despite all their careful planning, a hurricane threatens to upend their plans. This novel is a heartwarming tale of how family and friends support each other during times of celebration and hardship.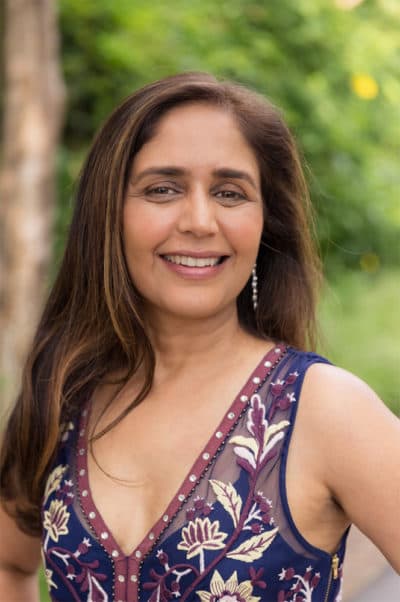 The book is loosely based on the weddings of Bajpai and her sister-in-law. After graduating from college in Delhi, Bajpai moved to Australia with her family, where she met her now-husband. The ceremony took place in Brisbane in her sister's backyard, and much like Mini, she wondered how they were going to adapt Indian wedding traditions on a smaller scale. Without the aid of the internet to scout out an Indian priest or decorations, Bajpai says her loved ones really came together to "make it special for a couple that they care about. That's what it's really about. It's about community."
In Bajpai's community, her younger sister picked out her wedding saris and bangles from India, sight unseen to Bajpai. Her contractor father-in-law brought in a crew to set up the tent. Her cousin set up the mandap, and her aunt made wedding garlands by hand with needle and thread. The neighbors even came to the house to vacuum and walk the dog. Then in 2011, when she helped plan her sister-in-law's wedding in Massachusetts, Hurricane Irene threatened to disrupt the ceremony. Both in real life and in the book, Bajpai says that everyone involved thinks, "This is a crisis, so how do we help? We pitch [in] together and get it done."
Although "Sister of the Bollywood Bride" is out May 25 in the United States, another version of this story was first published by Scholastic India in 2013 under a different title, "Red Turban White Horse: My Sister's Hurricane Wedding." (This was Bajpai's first authorial debut in any country.) The Indian publishing industry had come a long way since Bajpai's childhood and was now hungry for young adult books written by Indian authors. The heart of "Red Turban White Horse" stayed the same when it was edited for 2021 U.S. audiences, but the firmly-set 2011 Hurricane Irene turned into an ambiguously dated hurricane and Bajpai added a lot more cellphones.
Prior to becoming an author, Bajpai had an eclectic career. In India, she taught programming at a computer training institute, and in Melbourne, she worked for a running shoe company. Then when she and her husband moved from Australia to Massachusetts, she was an analyst at Fidelity for nearly five years before they decided to start their family. When she had children of her own, she realized not much had changed for Indian representation in children's books since she was a child herself. She decided she wanted to be the person to fill that gap.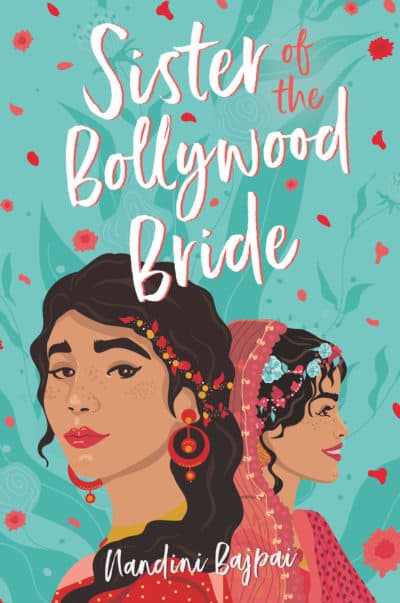 "I had to write and write and write," Bajpai says. "It was a steeper learning curve for me. More of a 'pull yourself up by your bootstraps' kind of thing." But she enjoyed the process of learning how to write well. Some of her first short stories were published in the Newton-based children's magazine Kahani, which focused on South Asian stories before shuttering in 2010. Many of her local writer friends also published work there. She was able to build a South Asian writing community in Massachusetts, even though the publishing industry at large did not think there was a market for their stories, overwhelmingly favoring stories by white authors instead.
Then in 2014, the #WeNeedDiverseBooks hashtag took the children's literature community by storm, resulting in the We Need Diverse Books nonprofit and a wave of requests for diverse stories that the publishing industry had never seen before. By then, Bajpai had already published "Red Turban White Horse" and her historical young adult novel "Starcursed" in India, plus, she was under contract for her fantasy middle grade novel "Rishi and the Karmic Cat" with the prestigious Indian publisher Rupa Publications. Bajpai says, "If I had held onto those manuscripts, I could have published them here, but I didn't have rights to them." But there were new opportunities for Bajpai. In 2019, the fourth book she published overall was her first book released in the United States. "A Match Made in Mehendi" is about a girl who doesn't want to follow in her family's footsteps of being matchmakers, until she realizes that creating a matchmaking app could raise her social status at her high school.
Now that "Sister of the Bollywood Bride" has been published, Bajpai would like to return to her wheelhouse of writing historical and mythological novels. "I feel like I have this depth of a cultural well I can pull from," she says. "I'm very comfortable in that space." After a lifetime of wanting to tell these stories, the publishing industry is finally ready to meet her wherever her imagination takes her.