Shaw Memorial Honoring Black Union Army Soldiers Unveiled After A Year-Long Restoration Project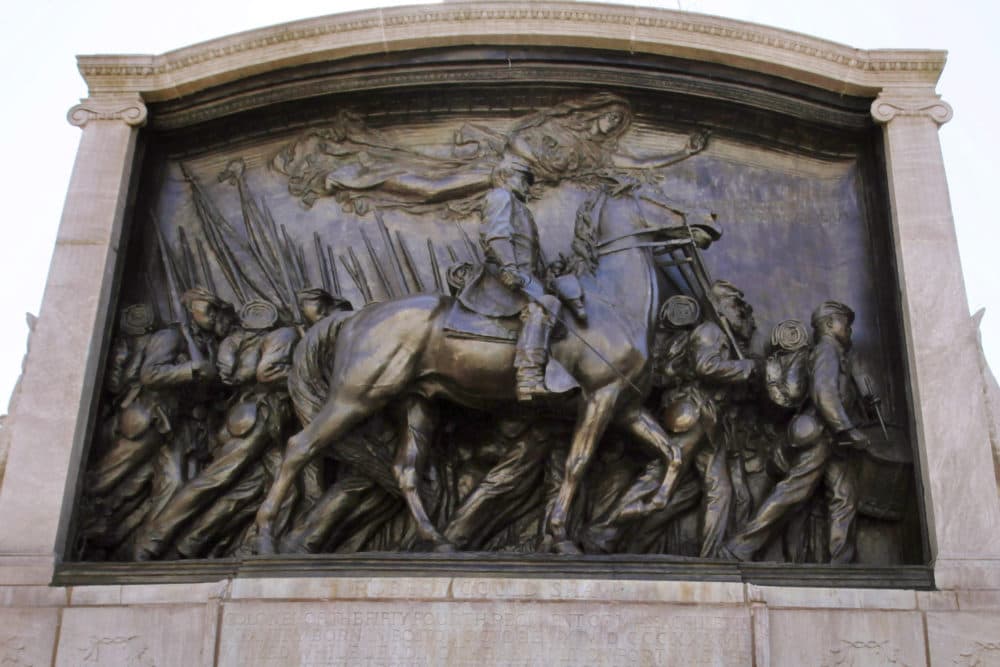 This article is more than 1 year old.
The Shaw memorial on the Boston Common is one of the city's most celebrated landmarks for its tribute to a Union army regiment of African-American soldiers. Now an expensive restoration is unveiled amid increased scrutiny of public monuments.
The Memorial to Robert Gould Shaw and the 54th Regiment, built in 1897, was the first public monument in the nation to honor African-American soldiers. The bronze frieze sculpture, by artist Augustus Saint-Gaudens, depicts Colonel Shaw leading the regiment down Beacon Street to join Union forces in the South. An inscription on the back describes how the regiment's Black soldiers risked possible capture and enslavement, and were not paid for the first 18 months of their service.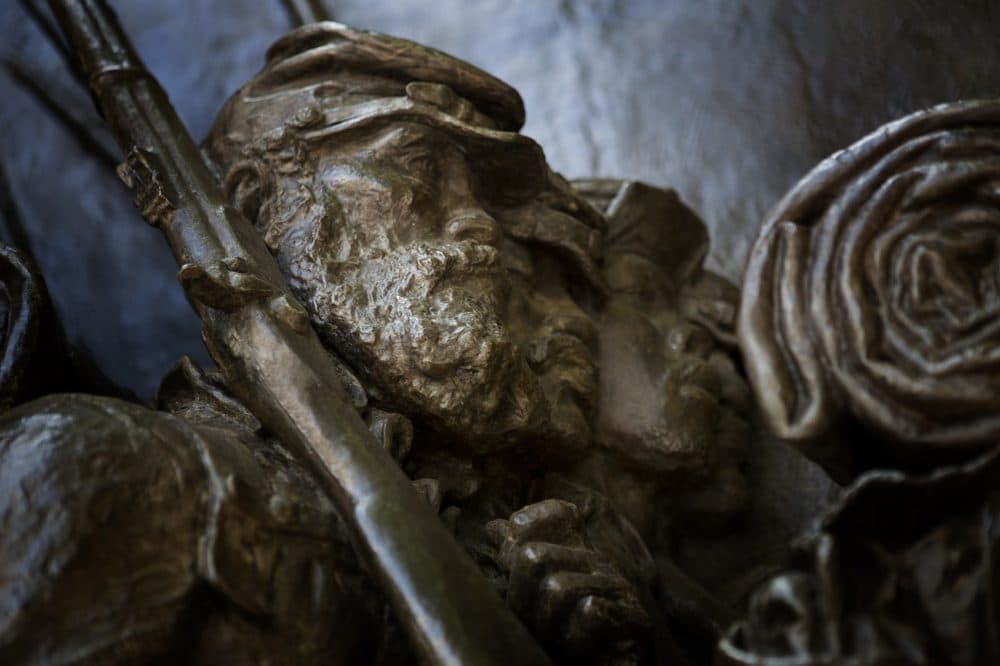 Water damage to the monument was discovered in 2014. The nearly $3 million project replaced the crumbling brick foundation with concrete and pinned the bronze frieze in place to prevent further damage. The restoration was funded by the National Park Service, the Friends of the Public Garden and the city of Boston. An official rededication ceremony is planned for October.
The restoration was already underway when Black Lives Matter protests erupted last summer. The plinth was tagged with anti-police graffiti during the demonstrations, adding to the cost.
"We were able to then use this as a platform for dialogue about race and social justice over the last several years, which has been an equally important and significant part of the project," said Liz Vizza, the president of the Friends of the Public Garden.
The memorial also became the object of criticism for its depiction of the regiment's Black soldiers as subservient to their white commander, who towers in the foreground atop a horse.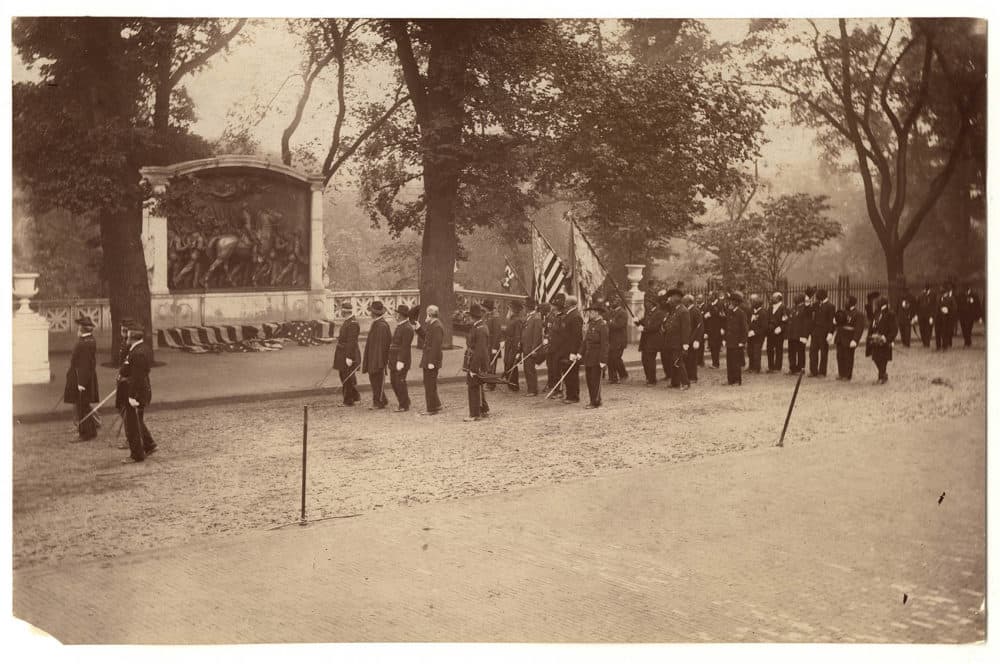 Yet the sculpture has been lauded for its realistic rendering of the soldiers, which Saint-Gaudens modeled on African-American men of various ages. "It's the first time that Black men were shown as human, as individual human beings and not as caricatures," Vizza said.
Visitors to the newly restored monument will be able to learn more about the sculpture's history in an augmented reality installation accessible through a smartphone app, developed with the Museum of African-American History.
"We knew that we wanted to not just fix the memorial, but we wanted to really shine a light on what this monument was saying," Vizza said. "Have we achieved the more perfect union that these men fought and died for?"
The last time the memorial was restored was in the early 1980s, when the names of the Black soldiers killed in action were etched onto the monument. Originally, the memorial only listed the white officers who were killed.