5 Things To Do This Weekend, Including A Drag Brunch And A Gallery Opening
This article is more than 1 year old.
When I was in my teens, I began to learn how to paint. One of the best lessons I learned was to break up the image I was working on into tiny squares. Once I had the grid on top of the reference photo, my goal was to focus on each small square. Each square suddenly became just a curved line or just half a circle. By the time I looked up, my bigger piece was coming together. When things look daunting, and you take it little by little, things don't seem as scary anymore. This week, I hope everyone is taking their workload bit by bit. Here are some events that might be the few moments of levity you need to break up the harder tasks, including a gallery opening that'll showcase vibrant abstract paintings and an arts festival.
Friday, June 4-Sunday, June 6
The annual Salem Arts Festival promises one thing: Art will happen. Throughout the weekend, there will be many events to partake in. The festival will host a mural slam where people will be working on murals from home or outside during festival hours that will later be installed in Salem. While walking, you might come across this year's community project centered around the theme of being "Together" created by Linda Mullen. The goal of this is to create an installation that everyone can contribute to. In an effort to boost local businesses, there will be vendors scattered throughout Derby Square, Charlotte Forten Park, and Salem Common. A perfect chance to pick up things you've been yearning for — like upcycled vintage items, bee products, and lobster rolls.
---
Friday, June 4
The grand opening of Cibeline the Art Gallery will feature the work of gallery owner Cibeline Sariano's father, Jean Sariano. His prolific works of contemporary art will be on display, focusing on his works "The Cycle of the Bicycle." The works delve into the intricacies and connections between geometric shapes through oil on canvas and gouache on paper. Gallery-goers will become artists once they step into the gallery with an interactive art experience that'll have them tracing art. A violinist from Vintage String will perform and grace your ears with music from classic to pop, and there will be small bites to accompany your glass of wine.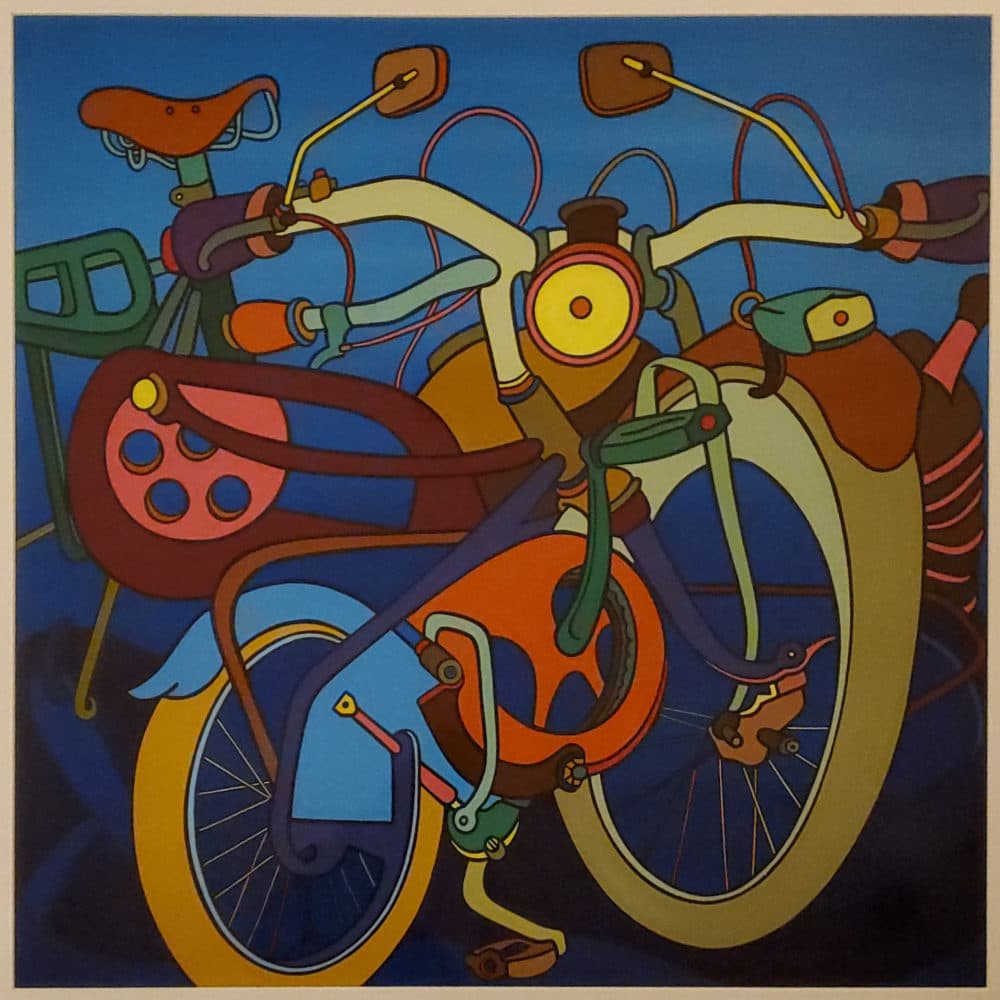 ---
Saturday, June 5-Sunday, June 6
SomerStreets is a yearly series hosted by the Somerville Arts Council that closes off busy streets and opens them up for all sorts of activities. This weekend, the council is teaming up with East Somerville Main Streets to host a Carnaval fiesta. You can learn how to make Carnaval masks with Fabville and Fab Foundation, learn to salsa dance with Salsa y Control Dance Company, and even enjoy Grupo Camarote's samba music. Following each day's activities will be an after-party, so be sure to stick around.
---
Sundays, June 6-Sept. 26
Outdoor music and (hopefully) beautiful weather is a dream combination. Each Sunday, the Eliot School Yard Concert Series will present new artists that span genres. You never know what to expect — unless you look at the list, of course. But I prefer surprises. Throughout the series, you'll hear Afro-Caribbean tunes, jazz, R&B, Ghanian, Brazilian and American folk music, and more. You might even recognize some of the performer's names, including Miranda Rae. (Read Arielle Gray's piece on the musician here.)
---
Sunday, June 6
June is pride month and a good way to celebrate might be by going to this drag brunch featuring Boston-based performers. It'll be at Bambara's, where the ticket price includes a pride cocktail. Alana Thicc, Stef Anya, and Christina Faguilera will present two breathtaking performances. A portion of ticket sales will support BAGLY (The Boston Alliance of Gay, Lesbian, Bisexual and Transgender Youth). If you want a weekend preview, you can follow them on Instagram to get a sense of their performances: @alanathicc, @stephensface, and @christina_faguilera.