A Binge-Worthy, Netflix-Style Opera Series? The Boston Lyric Opera Sure Hopes So
06:12
Play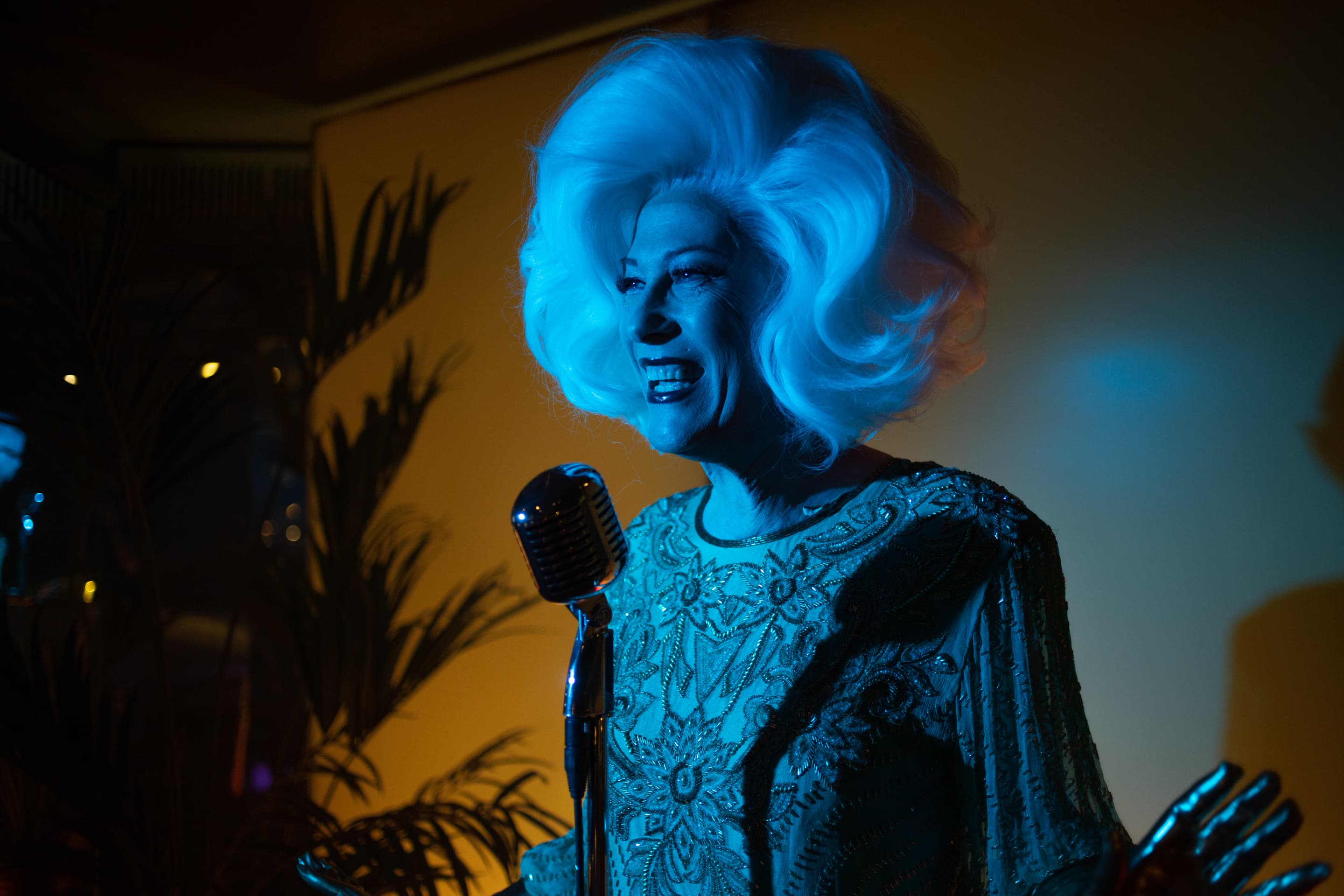 In a lot of ways the Boston Lyric Opera's commission "desert in" is pretty un-opera like. And that's exciting for the company's acting general and artistic director Bradley Vernatter.
"On set we were saying, 'This isn't an opera, it's not a TV show — it's an opera, it's a TV show, it's a music video, it's all of the above!' " he recalled. "And it happens to be driven by an opera company and says, 'OK, yes, and ... what else does this art form look like?' "
Vernatter said there were a lot of "yes, and..." moments for the team that produced this genre- and gender-bending operatic mini-series for the small screen. (In case you're unfamiliar, the phrase "yes, and..." is a mantra improv actors and comedians use to build skits on-the-fly.)
Being able to roll with the punches in the face of profound challenges has been key for all arts organizations since the pandemic hit. They've been forced to dramatically change how they get new works in front of audiences' ears and eyeballs. Vernatter remembers back to early 2020 when the BLO and its artistic partners began strategizing ways to bring their mission to the virtual realm.
"If we're going to enter this space, what does it look like to create something that expands the way in which people may conceive of opera, and conceive of opera on screen in a cinematic way?" Vernatter said they asked themselves.
They wanted to add to the genre's evolution without replicating anything that had already been done.
After pressing play on the first episode of "desert in," viewers enter a sun-washed, surreal world that evokes something David Lynch or even John Waters might've dreamed up. Its non-linear story unfolds in a mysterious, magical motor lodge.
A quirky infomercial captures the hotel's cosmic purpose. It's at the top of episode two and features a playful, poolside character who asks, "Are you grieved, bereaved, tired of living alone? Why not check into the desert in where you can be reunited with every love you've ever had."
Vernatter said a kind of wild, episodic opera like "desert in" most definitely wouldn't exist right now if it weren't for the pandemic. The rigid conventions that have long dictated how operas are financed, conceived and made have been disrupted.
"COVID completely stopped the mechanism of every organization, the sort of structural machine that keeps things moving forward, but sometimes makes it so difficult to make changes and to think about things differently," Vernatter said.
The series' co-creators were liberated to innovate as they began imagining and executing the commission.
"It is sort of the antithesis of how our industry would typically create an opera, in every sense of the word," Vernatter explained. "We would usually take two or three — or often five or six years — to develop a piece with a single composer and a single writer."
"desert in" has eight writers and composers. Six are women including Pulitzer Prize-winning co-creator Ellen Reid.
For Reid, "desert in," is a radical for opera in myriad ways. "It's a bunch of mini operas," she said.
"Each episode is written by a different composer, more or less, and that we're sharing that space is radical," Reid said. "I think there's a community vibe that isn't present in a lot of high art."
Reid, who's also a sound artist, crafted the expansive, haunting music for episode one. "I wanted to bring the sound of memory," she said, "like happy memory after you've lost someone."
When asked how she'd describe the opera's story, Reid thought a moment before replying. "'desert in' is about what you will sacrifice to connect with someone you've lost. It's about where you lose yourself in that and how far it takes to get yourself back," she said.
Reid had never imagined an episodic streaming opera before the pandemic. She and her co-creators — director James Darrah of Long Beach Opera (an associate-producing company) and playwright/screenwriter Christopher Oscar Peña — were able to a invite a dream team of world-class performers, composers and writers from different cities, storytelling fields and communities.
"Some people were TV, some people were TV and opera, some people were more in theater, and together all of those varied voices come together to make this beautiful mosaic," Reid said.
For her, the opera's plot and characters demonstrate there's more space for fresh eyes and viewpoints in the opera world. "TV has been successful in doing that," she said, "because it's what the world looks like."
Reid added that "desert in" represents the world the contributing artists want to be in.
Boston-area playwright Kirsten Greenidge laughed when asked about her experience in "desert in's" virtual writers room. "This is definitely my first opera," she said, "so it was a little bit daunting."
But Greenidge was in good hands with veteran lead writers Peña and Joy Kecken who wrote and directed HBO's "The Wire." Roxie Perkins, the librettist behind Reid's Pulitzer Prize-winning opera, "p r i s m," was also part of the collective.
Also new for Greenidge was scripting a same sex love scene between two men, an experience she wanted to honor. She said she wanted to uplift their physical intimacy and her colleagues in the room gave her confidence and support.
Trying not to give anything away, Greenidge explained how Ion and Rufus are at the hotel for what seems like a weekend romp. The actors who played them on location in the California desert (Alexander Flores and Raviv Ullman) don't sing on screen. Instead, unseen vocalists (Edward Nelson and Jesus Garcia), who were recorded remotely, channel their feelings and thoughts.
Greenidge said she and the other writers were intentional about presenting their fully-fleshed out characters in a positive light, including the "hot" Federico played by actor Anthony Michael Lopez who's both queer and has a prosthetic leg. "We also wanted to be able to center voices of color, which is not always what one would see in the world of opera."
Building a writers room like theirs took sensitivity, trust and risk, she shared. And Greenidge hopes "desert in" will create a cross-pollination of interest with its 10-20 minute episodes. She's not alone.
"My joke always has been that the best thing about going to the opera is that when you wake up, you're at the opera," Justin Vivian Bond said cheekily, "and I don't think people are going to sleep during this — they won't they won't have to because it's little bite-sized portions."
Bond, a transgender cabaret, film and Broadway artist, plays the Lounge Singer. "I kept calling her the desert Witch," Bond said of the character, who in episode three sings to the music of acclaimed composer Vijay Iyer.
As a fan of traditional opera, even its "museum pieces," Bond welcomes how the story of the miniseries naturally channels gender fluidity. "Well, I'm glad that they ran out of interesting things to say about heterosexuality and just decided to start paying attention to the rest of us," they said, "because, I mean, those stories are tired."
Bond thinks this newly evolved, made-for-TV opera could be an entry point for new and younger audiences with its sexy cast and pop culture-inspired presentation.
"I know that a lot of people that are friends and fans of mine that don't get to go to the opera very much are going to be watching it," Bond said. "And I think they're really going to like it. Does that mean it's going to translate so that they'll go to see a show at the Met next year? Probably not."
Even so, Bond thinks this genre-bending, potentially binge-worthy show — born of pandemic necessity — could be a sign of things to come in the opera world, both onscreen and onstage.
"A harbinger, if you will," the cabaret artist said.
That's the plan, according to the BLO's Bradley Vernatter. He said working in TV has given the company new tools that can enable the company to be a more accessible, year-round opera company.
They'll continue to refine and polish the new model in parallel with planning their return to the stage, Vernatter added, saying commissioned works in both spaces are in the cards. The trick going forward will be figuring out how to integrate virtual programing with live performances now that theaters are reopening.
"Now that we know that we know the potential, the possibilities and all of the excitement in this cinematic space, how do we learn from that?" Vernatter asked. "And integrate it into our more familiar ways of experiencing opera that will not go away?"
While "desert in" is a Netflix-style series, the BLO isn't using that platform for distribution. The company launched its own digital venue called Operabox.tv.
---
Episodes of "desert in" are available on the Boston Lyric Opera's Operabox.tv.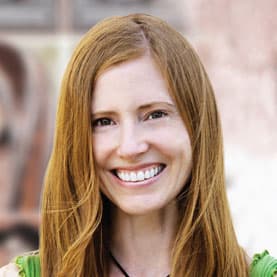 Andrea Shea Senior Arts Reporter
Andrea Shea is WBUR's arts reporter.